Saturday ride - Chichester Library to West Dean Gardens


Philippa led this ride on a glorious sunny afternoon with no wind to speak of and temperatures hovering around 18 degrees.
13 were at the start point - Liz, Bob, Graham from the Moulton club, Roy, Alan, Steve, Carol, Debbie, Graham, Avyrl, Richard, and Julian.

We took a straightforward route along Centurion Way, stopping for a quick picture where it rejoins the main road at Binderton. Richard left us at this point heading back via Lavant.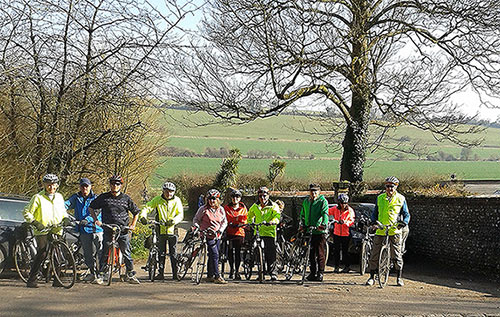 Then a very short detour to inspect two disused railway tunnels on the long-closed Chichester to Midhurst railway. The first was the very short 49 yard Binderton Tunnel, which is open and in use by the West Dean Estate. The other (pictured) is West Dean Tunnel, somewhat longer at almost 800 yards and securely sealed. The Cycling Charity Sustrans harbour long term hopes of opening both of these tunnels to cycle traffic in an extension of Centurion Way. However this is a difficult and very expensive project and at present is still at the aspirational stage. Still it was great to visualize bikes running through there on the way to Midhurst.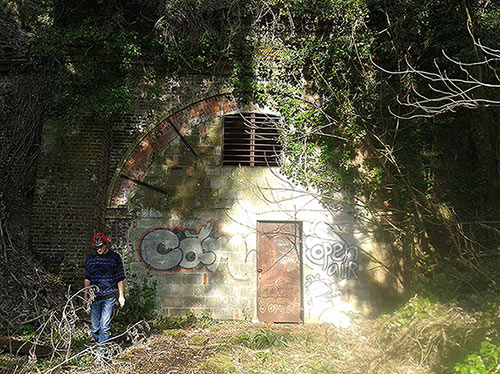 Retracing our steps to the Selsey Arms we took the very picturesque route through West Dean village and Church, then the sharp climb to the main road and dropped down into West Dean Gardens for tea.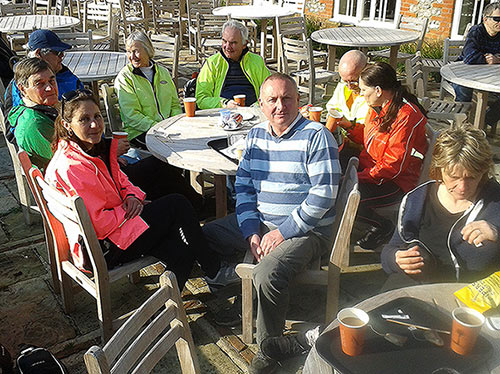 Leaving West Dean i discovered a slow puncture and a problem with my front derailleur preventing the front chain set from operating effectively. However the puncture appeared to be very slow and Carol's super efficient new pump provided just enough air to get me all the way home. The derailleur did not stop me riding all the way home either, but looks like a more difficult repair that the puncture.

For the return ride we broadly retraced our step back down Centurion Way to Chichester, where we went our separate ways, a small contingent riding back to Bognor.

My round trip mileage from home was 34.1

Graham
Posted by RideLeader at 21:45 GMT