Sunday 25th January. Ride to Wiston Tea Rooms.
First thing this morning it was very cold with another hard frost. Later it warmed up to 8C with a mix of cloud and sun. The following picture was taken just before 9.00 near the start at Walberton.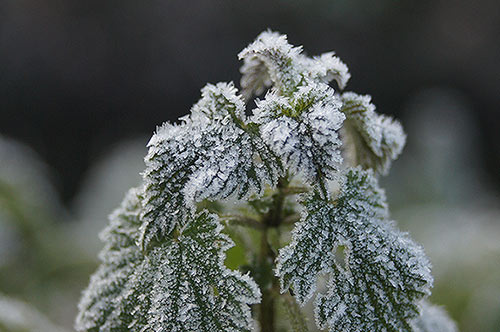 Colin was the leader and he was joined at the start by myself, Rex, Jeff and Chris so 5 out in all for the long ride. This was overshadowed a little by the first of our morning only rides from Chichester, short and easy paced which gained an attendance of 16.
Colin led us out from Walberton up the A29 and after a short ride on that we turned off onto the scenic lane via Madehurst leadings us up to the Whiteways Roundabout.
Then it was along the ridge overlooking the Arun Valley before the steep descent of Bury Hill before turning off on the Lane to West Burton. Soon after we came across ice across the road. Most of us found a way around it but Jeff went right over it managing to slither to a stop and walked to the end of it. Then it was lanes across to Coldwatham, through a flood before the river and on to Wiggonholt for elevenses to get warmed up.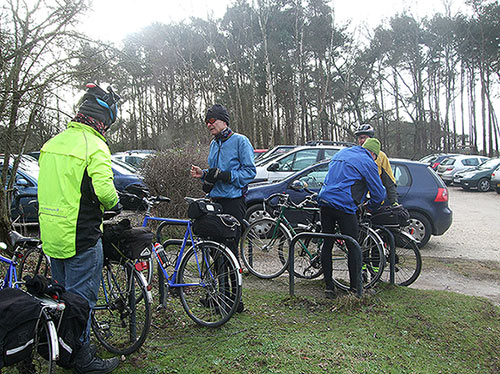 Chris left us at elevenses and we continued via Nutbourne Common where we passed Ray and Jo of Arun Adur Club. Then it was on via West Chiltington, Thakeham and Ashington for lunch at Wiston. The tea rooms still have their usual menagerie.
In the afternoon we did what we call a Colin Loop, a diversion to get in more miles. We headed east via Ashurst and then via Dial Post and near Shipley and then back via West Chiltington. At West Chiltington we crossed the Golf Course needing to walk the stretch of sandy path.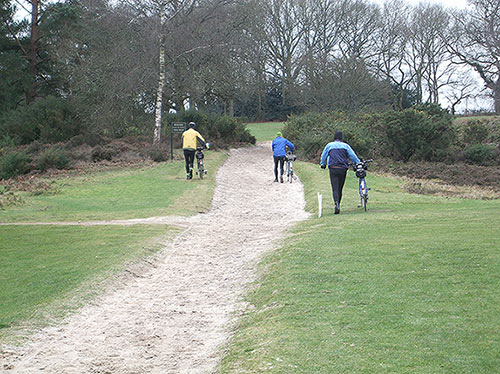 We headed for home via Rackham, Amberley and Houghton hill. Mileage from and back to Walberton would have been about 52. My mileage from Pagham was 69.
My latest picture to be processed was taken in London last Monday at Kings Cross Underground Station. Smile as you leave the Underground!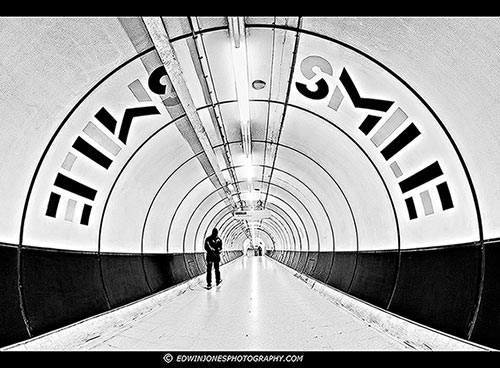 For more details see my Photo Blog at http://edwinjonesphotography.com/blog/2015/1/smile-underground-exit
Edwin
Posted by RideLeader at 19:43 GMT