Sunday 16th November. Ride to Midhurst
The weather today was dry most of the day save for one shower in the afternoon. Most of the rain was running along the coast so by heading north we stayed clear of most of it. I was the leader and I was joined by Sam and Rex. Chris stopped off to say hello. They were just putting up the Christmas tree next to The Cross, that time of year again!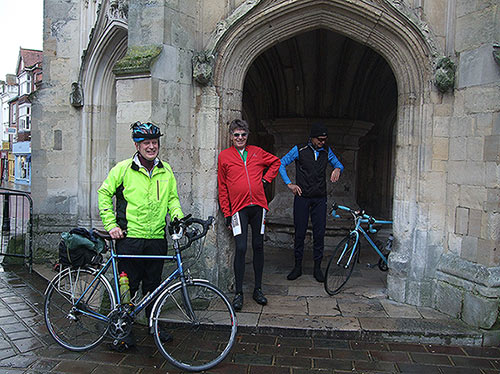 We headed out via the Centurion Way, West Stoke and Funtington. Then it was up the valley road via West Marden. The Autumn leaves must have been near their peak colours.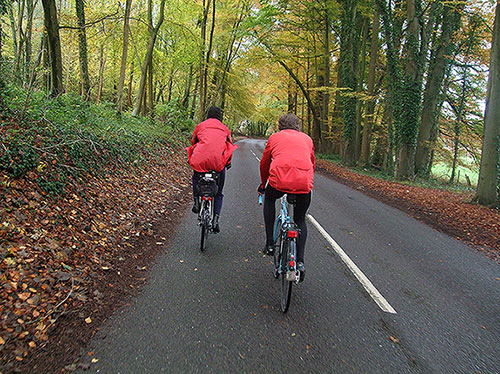 We rode at an easy pace, I because of a twinge in a knee and Sam as he was still recovering from an operation. Rex was happy to follow along and have time to admire the scenery. We stopped for elevenses at Compton Stores tearooms with a lot of other cyclists having the same idea.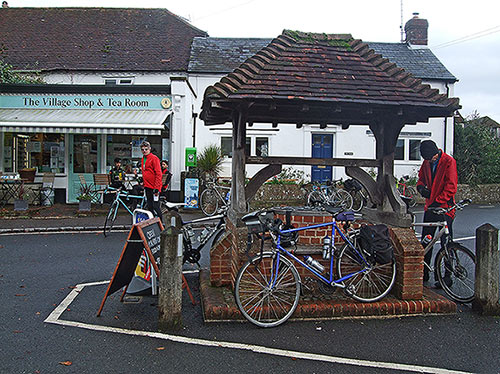 We then continued over the downs taking the relatively easy southern approach to Harting Hill past Uppark.. After descending to Harting we took lanes via Elsted and then crossing the main road to some beautiful lanes via Iping and staying north of the River Rother via Woolbeding and Easebourne to our lunch stop at Cowdray Farm Park Cafe.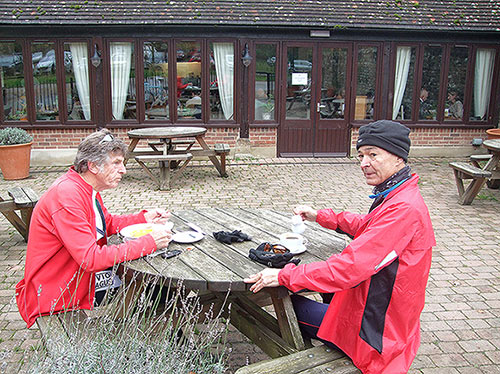 In the afternoon we took a track which none of us had tried before bypassing the main road and then past Cowdray Ruins.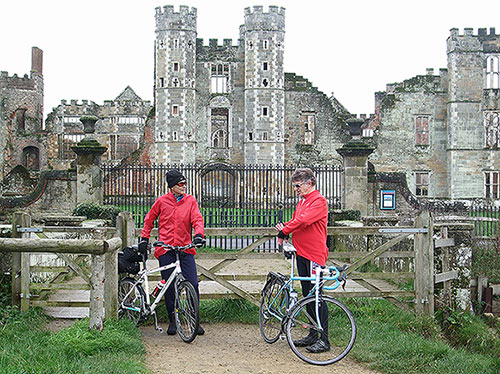 We continued on into Midhurst and onto a lane taking us south via Bepton and on to Cocking. After the Hill and the gradual descent to Singleton and West Dean we came into rain for the first time. This had cleared by the time we got back to Chichester on the Centurion Way. Mileage from and back to Chichester was 42. My mileage from Pagham was 56.
My latest picture to be processed was a night shot of Carcassonne Citadel take during a cycle tour of that area of France in late September.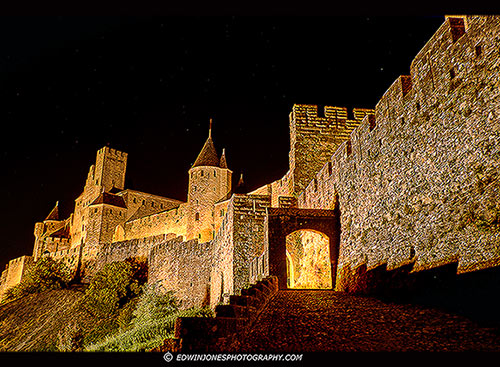 For a larger picture and more details see https://www.flickr.com/photos/edwinjones/15780555382/in/photostream/
Edwin
Posted by RideLeader at 18:00 GMT