Sunday 8th February. Ride to Rowlands Castle.
The weather today started cold but with sunshine all day temperatures rose to a spring like 11C. Harvey was the leader and he was joined at Chichester Cross by myself, Sam, Russell, Rex, Bob, Richard, Avryl, Arthur and Lynn so 10 out on the day.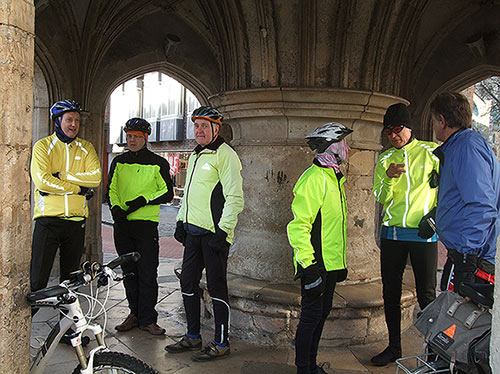 For a change we headed up North Street and up the B-Road from Northgate. Then it was lanes to West Stoke and an early elevenses stop at the Fox & Hounds, Funtington which is open for coffees on Sunday morning. The warmth inside soon removed the early morning chill. Richard headed back after elevenses.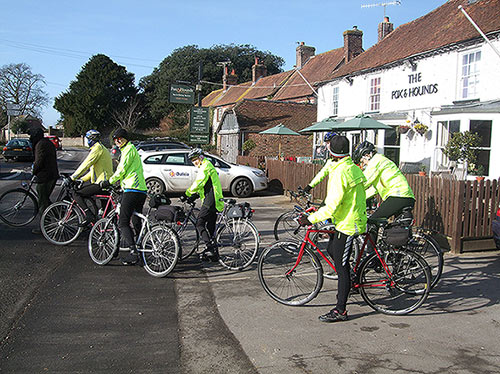 We headed on up the hill to Racton and then the B-Road towards West Marden but turned off before that for a short but steep climb through the trees. Then it was on via Forestside and a steep descent to Deanlane End. Then a short way on to lunch at Rowlands Castle.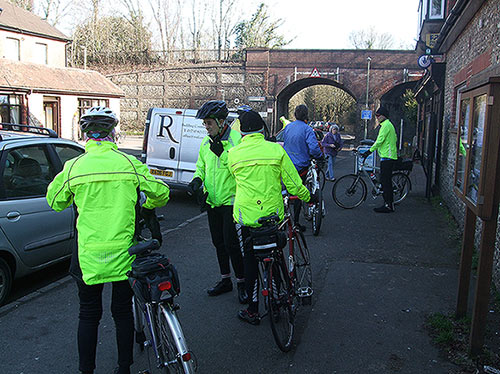 The return was on lanes via Westbourne and Woodmancote and a stop for tea at Fishbourne Roman Palace Cafe.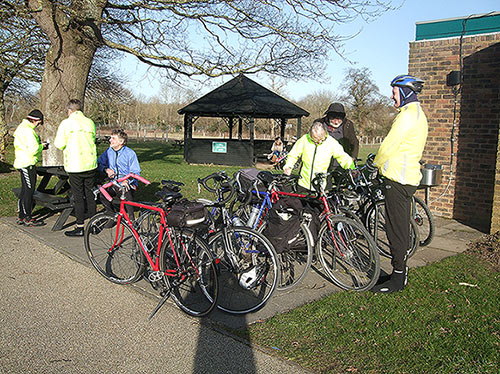 Mileage from and back to Chichester was 24. My mileage from Pagham was 37.
My latest picture to be processed was taken at London Bridge Underground Station. I processed it to mono and increased the shininess for a futuristic feel.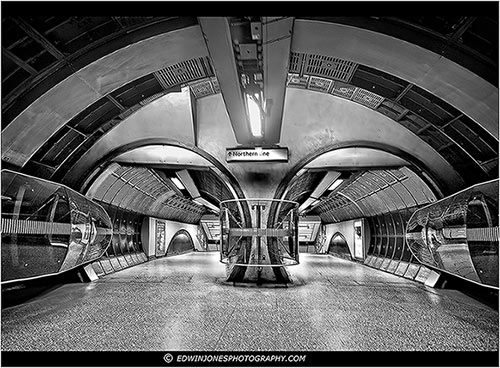 More details at https://www.flickr.com/photos/edwinjones/16433440672/in/photostream/
Edwin
Posted by RideLeader at 17:37 GMT