Sunday 1st February. Ride to Midhurst
The weather today was very cold with a strong NW wind and mix of sun and cloud. Luckily though it had stayed a few degrees above freezing overnight so there was no ice to worry about.
I was the leader and I was joined at Chichester Cross at 9.00 by Colin and Andrew.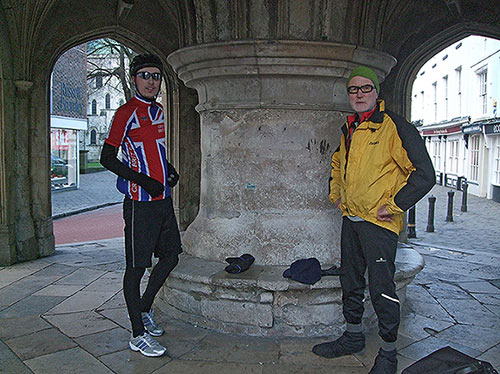 We headed out on West Street and then up Centurion Way. As we took to the wilds north of Chichester remnants of yesterday's snow could be seen in occasional patches. It is reliably reported that areas like Chichester, Barnham and Littlehampton had snow yesterday morning but sunny Bognor stayed clear of it.
We continued on lanes via West Stoke and Funtington. Then it was up the valley on the B.Road via West Marden to a stop for elevenses and to warm up at Compton Tea Rooms.
Then it was the long climb up Harting Hill before a sharp descent to Harting Village. At this point we finally turned east. For me from Pagham it had been 20 miles to Harting all of it riding directly in to a 20mph NW and very cold headwind!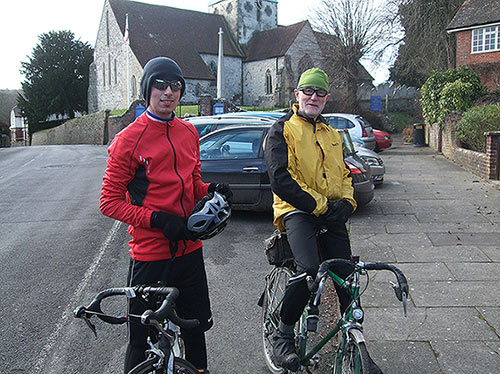 We next headed east via Elsted and Elsted Marsh to the main A272 which we crossed and turned on to more lanes via Stedham and Woolbeding to Midhurst. Lunch was down as choose cafe on the day. We settled on Garton's Coffee House located in the Old Town Hall and Jail. The cells are now used to store Wine. Large portions and a good range of light bites at reasonable prices. A future regular methinks.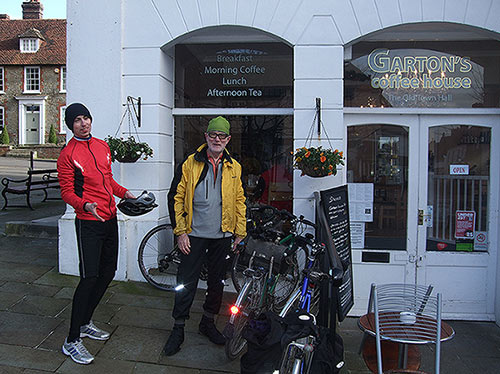 We headed back on the lane via Bepton and then up Cocking Hill. Then it was Singleton, Lavant and Tangmere and back across the airfield. Mileage from and back to Chichester would have been about 43. My mileage from Pagham was 54.
Strava Map from Andrew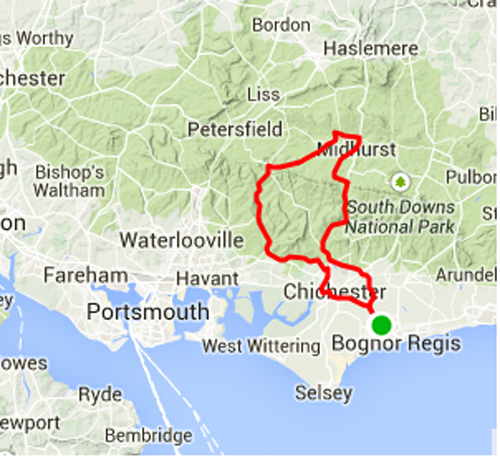 My latest picture to be processed was taken a few weeks ago on Westminster Bridge and is a composite of 2 pictures with Bus light trails.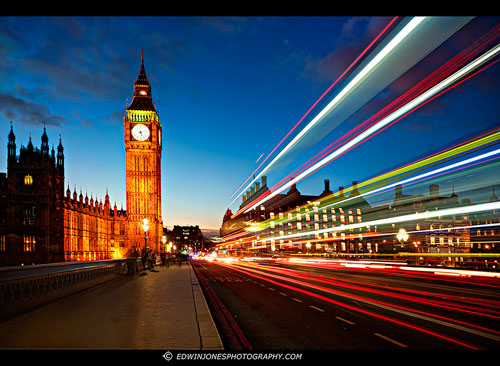 A larger picture and more details at https://www.flickr.com/photos/edwinjones/16368575356/in/photostream/
Edwin
Posted by RideLeader at 17:33 GMT
Updated: Sunday, 1 February 2015 18:19 GMT