Saturday 10 January. Ride from Chichester Library to Bosham Walk Cafe

Following a wet and windy morning, the day cleared for a sunny afternoon, with the wind gradually decreasing. The improvement in the weather brought out 15 cyclists for a ride from Chichester to Bosham.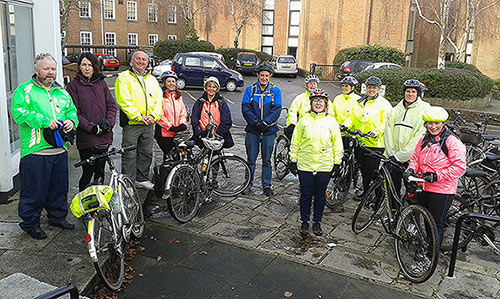 Leaving Chichester library, the group cycled down West Street towards Westgate, before going through the A27 underpass and joining the cyclepath towards Fishbourne. Unfortunately, the cyclepath was closed off at Salthill Road, so we had to divert via the main road towards Bosham. We then turned left into Old Park Lane.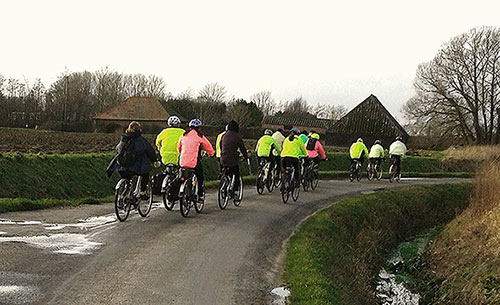 Then left again into Hoe Lane, which took us on a very windy ride around Bosham Hoe! We then took the main harbour road into Bosham village, with the tide lapping at our tyres!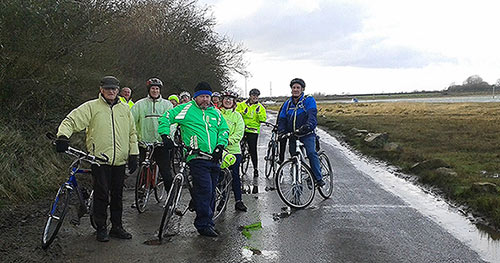 On the way home, we took a much shorter route back to the main road, via the designated cycle route, taking in Walton Lane and Chequer Lane in Bosham. We then continued along the A259 and back through the underpass into Chichester. Most of the group left us at Westgate to take the cyclepath via Chichester College. Those of us remaining then continued along West Street back into the city.
Philippa
Posted by RideLeader at 15:39 GMT