Sunday 11 January. Ride to Compton
The weather today was cold and windy though sunny for the morning before cloud moved in for the afternoon.
Arthur was the leader and he was joined at Chichester Cross by Lynn, myself, Sam, Graham, Martin, Rex, Bill and Harvey so 9 in all.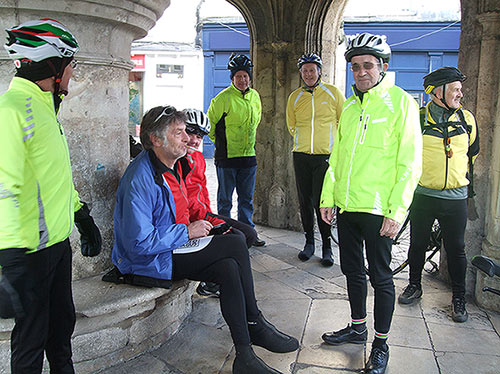 We headed out via West Street and Clay Lane and then the South Coast Cycleroute to Woodmancote to stop for elevenses for a change at the Woodmancote Arms. We enjoyed a warm fire with hot drinks!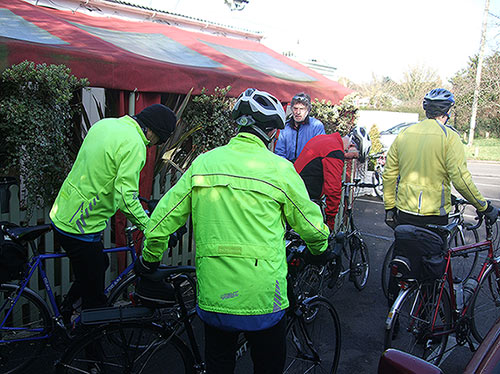 We continued via Racton with Racton Tower standing out very well with the tree foliage removed. Then it was on up the valley road via West Marden to Compton for lunch. Throughout the morning we had seen numerous other groups of cyclists both large and small. Unfortunately there were 2 groups at Compton with not a seat to be found inside or out. We ordered and waited around and eventually tables came free. Out of the wind and in the sun it was almost warm (with enough layers)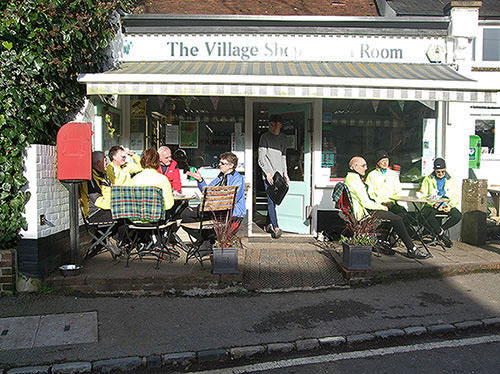 Just as we were leaving Graham Young turned up, a member a while ago and he rode back with us. We returned down the valley and then over the hill to Funtington. Then it was Watery Lane to West Ashling and back to Chichester. Mileage from and back to Chichester was about 23. I returned via a visit to the Chichester Camera Club Photography Exhibition at North Mundam. Then a longer route home to Pagham to complete 38 miles for the day.
My latest picture was taken at the Tate Britain converted to black and white using the High Key method, (more whites)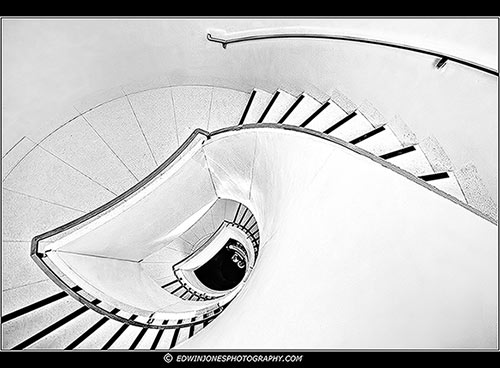 A larger picture and more details at https://www.flickr.com/photos/edwinjones/16226815301/in/photostream/
Edwin
Posted by RideLeader at 17:43 GMT