Sunday 13th December. Ride to Trotton
The weather was very mild at about 13C with light winds. It was mainly cloudy but dry all day.
There were 2 rides today. The short flat ride to Boaters Bar, Prinsted was led by Arthur and supported by Lynn, Graham, Avryl, Harvey, Bill, Keith and Richard so 8 in all.
I joined the long ride to Trotton, meeting at Chichester Cross Sam the leader plus Colin, Mike and Jeff. Anne joined us at elevenses and Chris at lunch so 7 out on that ride and 15 in total for both rides.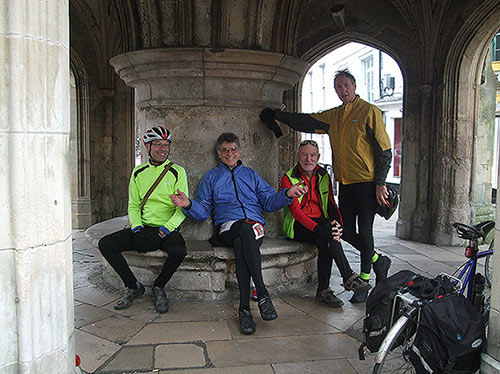 We headed out via the Centurion Way, West Stoke and Funtington. Sam took a route straight to Compton on the valley road via West Marden. We stopped at Compton Village Tea Rooms for 11s, well 10s really as we arrived soon after 10.00.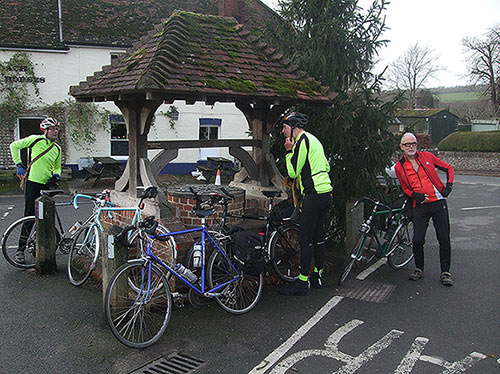 As we were getting ready to leave it was good to see long time former member Sheila Griggs heading out on a walk and we chatted briefly. Then it was across to Idsworth and then a steady long climb over the Downs on the lane past Ditcham School. We stopped briefly at the top.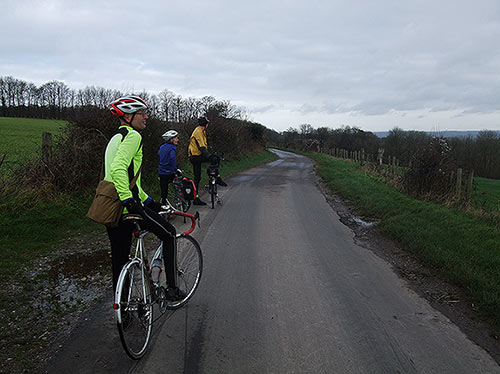 Then it was a long steep descent to the main road west of Harting. We soon turned off onto lanes taking us via exotic locations like Goose Green and Quebec. Then it was back to normal via West Harting, and Nyewood on some very muddy lanes to the Garden Centre Cafe at Trotton. Sam fell asleep on a very comfy armchair in the cafe, I took a picture but feeling vey charitable have left it out of the Blog. We collected our bikes from their usual parking space.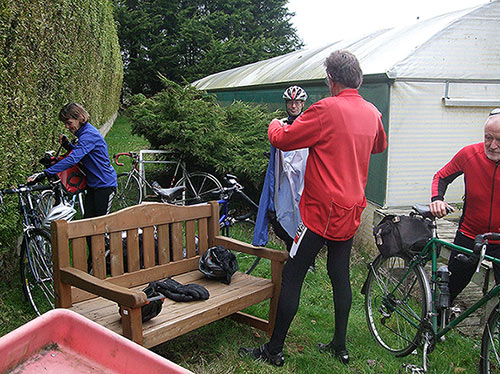 Then it was more lanes via Elsted Marsh, Didling and Bepton and on to the main road to climb Cocking Hill. At Singleton we made an unexpected diversion to climb up Charlton Hill, a decision which I think Sam regretted.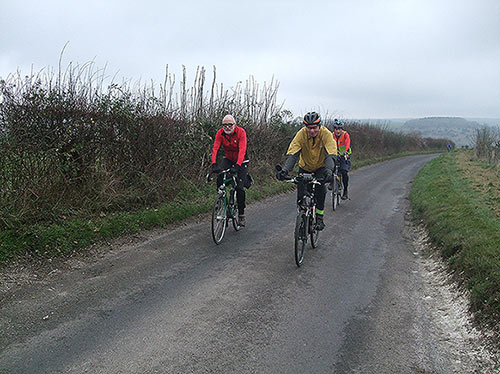 Then it was a fast downhill to stop for tea at the Control Tower Cafe, Goodwood Motor Circuit. That was déjà Vue for me as we went there for lunch on the Wednesday Ride last week.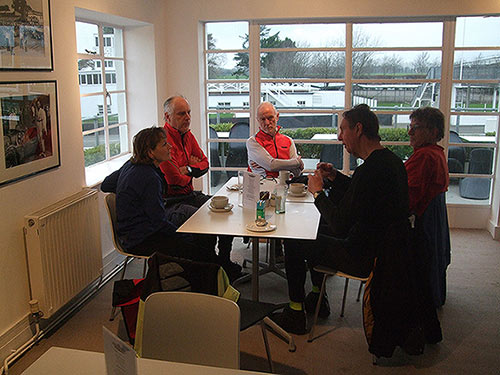 Mileage from and back to Chichester was about 47. My mileage from Pagham was 58.
My lastest picture was taken just before Dawn at Pagham on Wednesday showing the new sea defenses by the Harbour Mouth. I used a filter to cut down the light getting through the lens allowing a 58 second exposure which produced the smoothed out sea.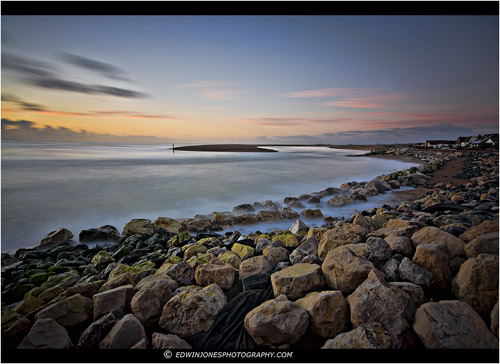 For a larger picture and more details see https://www.flickr.com/photos/edwinjones/23019550194/in/dateposted-public/
Edwin
Posted by RideLeader at 17:52 GMT