Sunday 20 December. Morning Only Ride to East Wittering
There was some weird weather early on today. I rode up to the start at Chichester from Pagham in constant rain, at times as a downpour. On reaching the edge of Chichester the rain stopped and the roads were bone dry. Looking at the rainfall radar there were 2 big areas of showers to the east and west of Chichester with just Chichester staying dry. For the rest of our ride it stayed dry save for some rain at elevenses. Temperatures were still mild at 13C.
Arthur was the leader and he was joined at Chichester Cross by Lynn, myself, Sam, Russell, Bill, Richard and Terry. Mike Lambourne joined us at elevenses so 9 were out in all.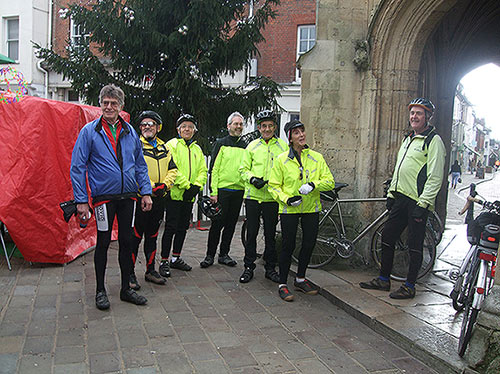 We headed out via West Street and then Apuldram Lane before taking the main road for a short way to avoid the muddy path. Then it was then on via the Yacht Basin.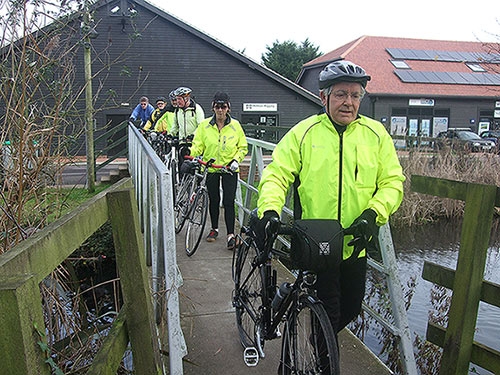 We continued via Birdham Pool, Birdham and Shipton Green to stop for elevenses at The Boulevard Cafe, East Wittering. We delayed our departure a little as a shower came over.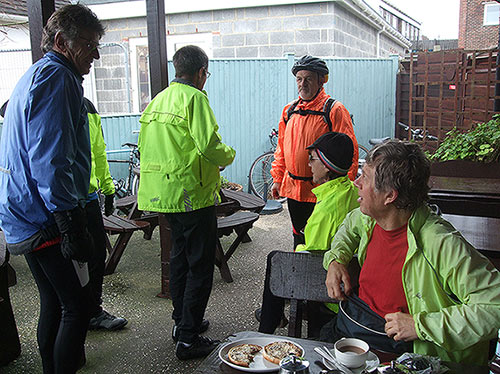 The return route was on lanes via Earnley, and Sidlesham Common. Then it was on up to Hunston where the group split. Arthur led some via the new Selsey Road Cycle Bridge back to Chichester. The rest of us heading Bognor and Littlehampton directions went via Runcton and Merston and down the cyclepath.
Mileage from and back to Chichester was pretty much on the estimate of 20 miles. My mileage from Pagham was 31.
My latest picture is another Spiral Staircase (sorry) This was taken on my latest London Trip on Friday at St Clement Dane Church in the Strand.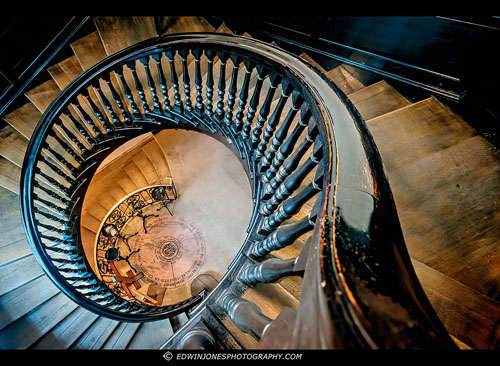 For a larger picture and more details see https://www.flickr.com/photos/edwinjones/23482074429/in/dateposted-public/
Edwin
Posted by RideLeader at 15:37 GMT