Sunday 10th January. Ride to The Victoria, West Marden
The weather forecast was quite dire today and indeed after a night of torrential rain the skies seemed ready for more. However it was dry when I started out with the rain only resuming as I reached Chichester. In the end though it stopped soon after we left and the middle of the day was mainly dry with even some blue sky. Heavy rain only resumed while we were having tea so all in all a much better day than expected.
Harvey was the leader and he was joined at Chichester Cross by myself, Avryl, Gill, Graham and Keith so 6 out in all and better than expected.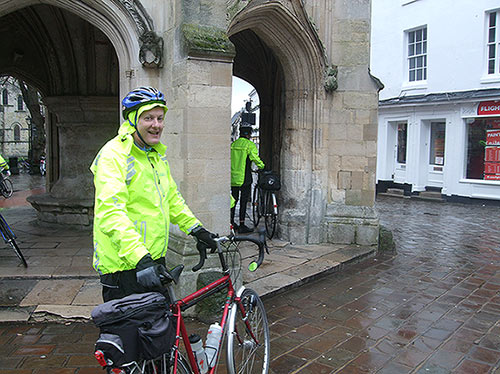 We headed out on the usual South Coast Cycleroute lanes to The Woodmancote Pub at Woodmancote where we stopped for 11s and took advantage of their £3 for a cake and coffee deal. The cakes were very substantial portions. A large group from Fareham Wheelers Cycling Club piled in soon after us.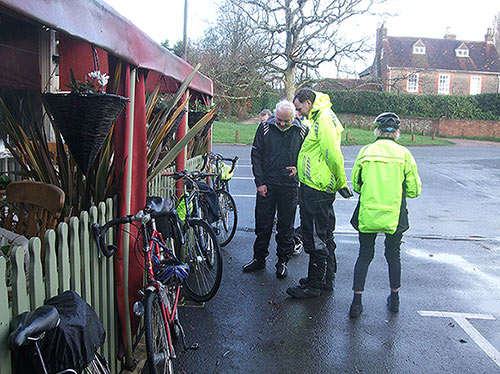 We continued on the direct flat route via Racton where we had fine views of Racton Tower un-obscured by leaves at this time of year. We continued on the B-Road up to West Marden to stop for lunch at The Victoria, West Marden arriving a few minutes before 12.00. We snagged the one and only table not reserved with the benefits of comfy chairs and the warmth of a wood burning stove.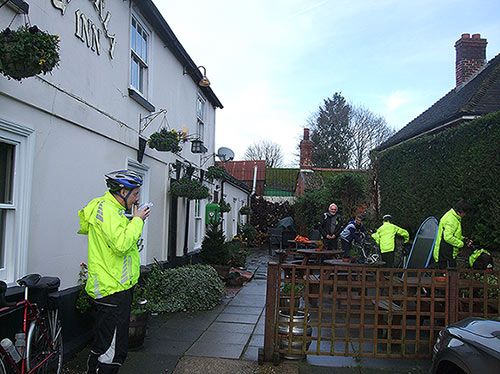 Gill headed straight back after lunch while the rest of us retraced our route down the valley before turning off on the hill towards Funtington.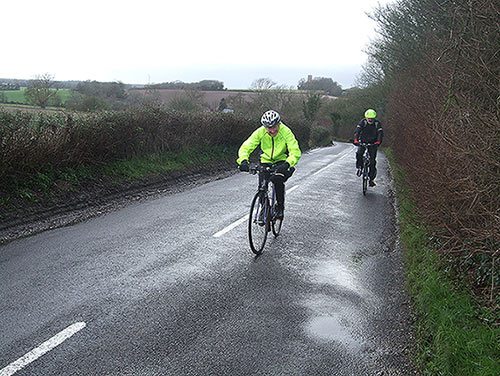 We returned via Funtington and then the aptly named Watery Lane to West Ashling before returning to Chichester and a stop for tea at Chichester Cathedral Cloisters Cafe. Our stop was extended somewhat when torrential rain started soon after we arrived. We passed the time doing Keith's Crossword.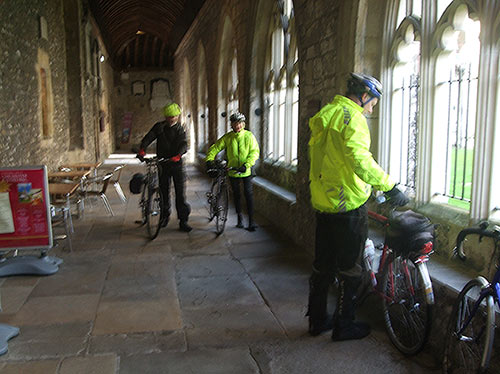 The rain had stopped as we made our ways home. Mileage from and back to Chichester was an easy 22. My mileage from Pagham was 38.
My latest image to be processed was of Pulteney Bridge in Bath taken when I stayed there over Christmas.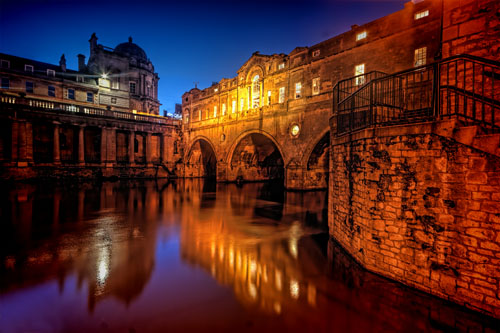 For a larger image and more details see https://www.flickr.com/photos/edwinjones/23602691204/in/dateposted-public/
Edwin
Posted by RideLeader at 18:17 GMT