Sunday 23 June. Ride to Upham
Today was a long ride to Upham NW of Bishops Waltham. The weather was windy with sunny intervals in the morning and cloud in the afternoon. Despite the showers around we missed all but 5 minutes of drizzle.
I was the leader and I was joined by Colin and Mark.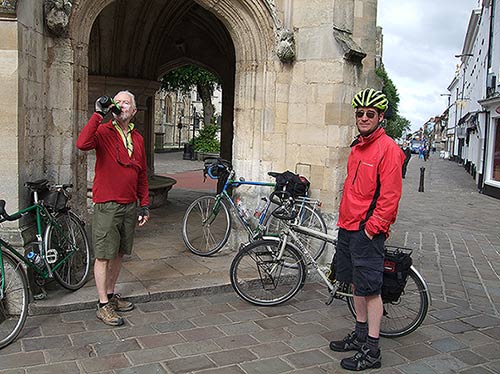 The route out and back was fairly direct. First it was Rowlands Castle and Horndean and then lanes across to Hambledon and a stop for elevenses at Lotts Tearooms. Then up a steep hill and on to Soberton and across to Bishops Waltham, then as you might expect there was a lot of up on quiet lanes to the small village of Upham.
We all had sandwiches and stopped for lunch at the village pond.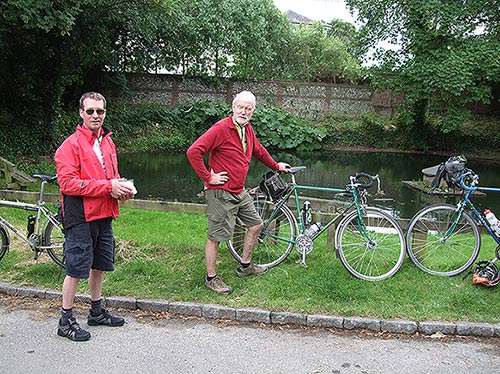 The residents of the pond, some ducks and ducklings had their fair share of our sandwiches.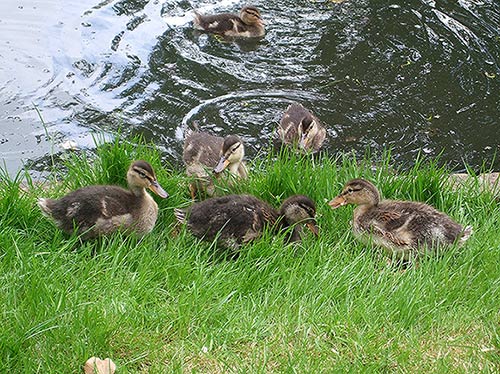 After a drink at the Brushmakers Arms we headed back to Bishops Waltham and then on to lanes via Dundridge, Droxford,, Chidden, Clanfield, Chalton and on to Rowlands Castle wher by coincidence we met up with Anne who joined us on the ride back to Chichester. At tea I had my usual Apple Pie with Ice Cream.
Mileage from and back to Chichester was 60 and my mileage from Pagham was 72.
Edwin
Posted by RideLeader at 21:55 BST