Sunday 11 August. Ride to Hayling Island
Arthur was the leader today and we met at Chichester Cross. The morning involved some showery rain which got going as I arrived in Chichester. Despite this Arthur was joined at The Cross by myself, Graham, Roger, Gill, David and Avryl. Di and Brian joined us at Havant, Roger left us just before lunch and Lynn joined us at tea so altogether there were 10 out during the day.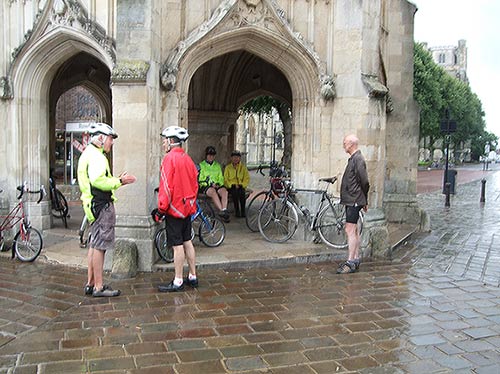 As the Rain set in at the Cross Arthur suggested we night need to adjust the timing so I suggested we cut short the planned ride to Lee on Solent at Hayling Island. This was very much welcomed by Arthur and the majority of the Riders.
A little way up the road a few took off coats as the rain stopped. I warned at the time it was a bad idea.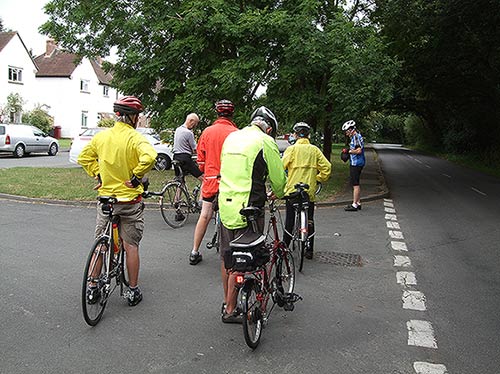 After a few more miles the rain duly started again and coats went back on. We continued via Southbourne to stop for elevenses at the Greenhouse Cafe, Emsworth where it managed to drizzle while the sun shone and we sheltered under the sunshade.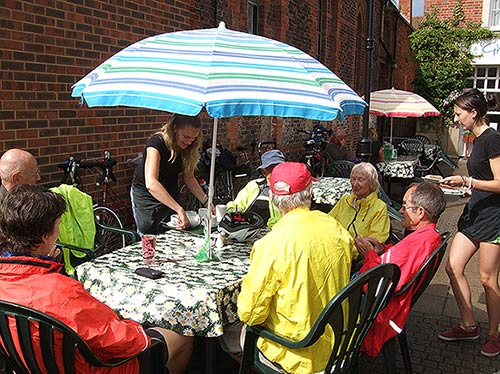 The rain stayed away the rest of the day with increasing sun. We took the Hayling Billy trail to the Bridge and then it was the quiet pretty lanes via Northney.
Soon after we crossed the main road to another lane Gill stopped to mend a puncture a process which was helped (or possibly hindered) by advice from all round. We continued on lanes via West Town and then down to Hayling town and a sunny lunch at the Coastguards Cafe.
With very clear skies after the rain there were great views across to the Isle of Wight. We returned via Nortney and the bridge and then walked the pretty waterfront path.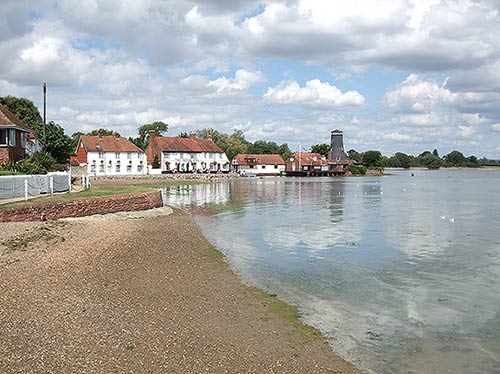 We all stopped further on to admire a tree filled with Egrets and Herons.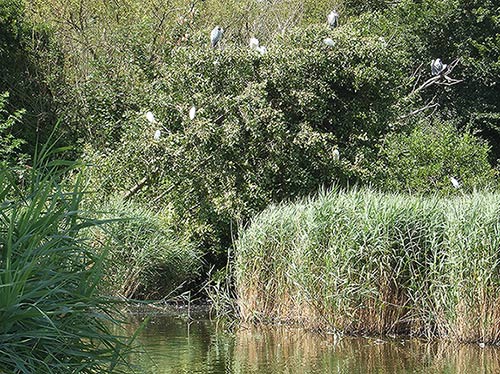 We then continued to stop at Emsworth for tea but this time at the Harbour Café and a near universal choice of an ice cream break.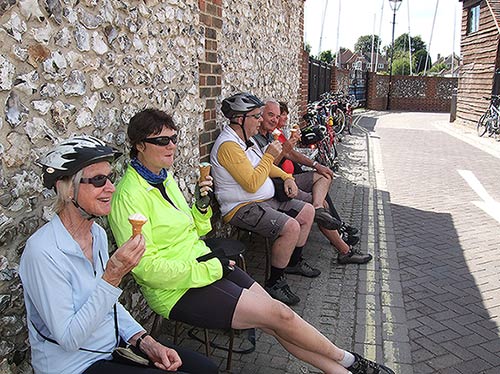 We returned at a fast pace with a tail wind on the main road. Mileage from and back to Chichester was 35. My mileage from Pagham was 46.
I recently had my first Magazine sale of one of my Underground Pictures to O2 Magazine for their August issue. This is available free from any O2 mobile phone shop during August and my picture is a full page. See below.
For more detail including the original picture see http://www.flickr.com/photos/edwinjones/9425231023/in/photostream/
I have recently joined Facebook to promote my pictures and have built a page with a selection of pictures. See
http://www.facebook.com/edwinjonesphoto
Edwin
Posted by RideLeader at 10:56 BST