Sunday 18th August. New Forest Awayday Ride
Arthur was leading the Ride today starting from a Cafe in Eling near Totton. I took a train to Southampton Central. Then it was a designated Cycle Route avoiding the main road about 4.5 miles to Eling. Everybody else arrived by car. There were 11 out in all including Arthur and Lynn, Jan, Di and Brian, Graham and a number of other Moulton Club members.
The weather stayed dry despite numerous showers around. Back home there was apparently an hour long downpour in the morning so we did well to stay dry.
Arthur delegated the lead to Brian who knows the area well. After elevenses at the Eling Creek Heritage Centre Cafe we headed off on the lane across the Creek.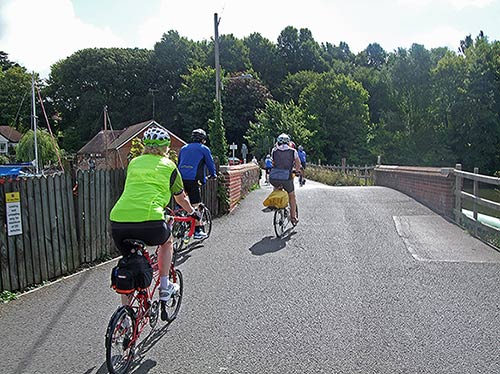 We headed SW towards Beaulieu and as we did so came across a lot of cyclists heading the other way in the New Forest Rattler Sportive with 800 participants. Not a good area to be a car driver!!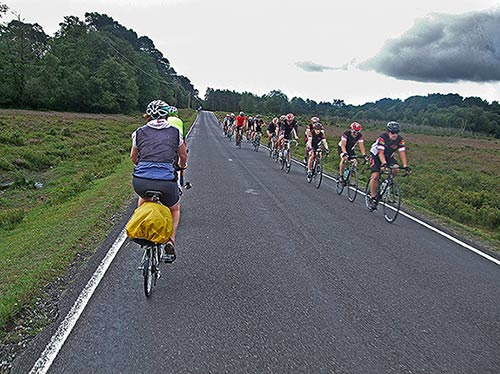 We stopped for lunch at the Old Bakehouse Cafe, Beaulieu.
Then it was on to Bucklers Hard with some beautiful leafy lane travelling not quite as fast as the picture makes it appear.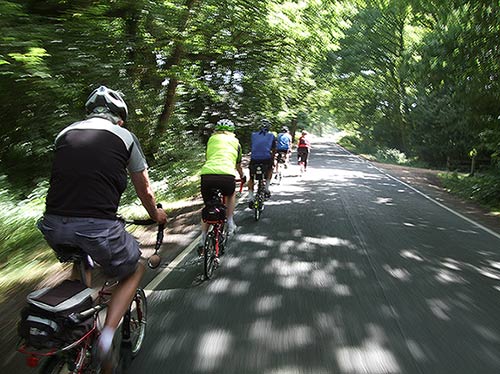 The Bucklers Hard Tea Rooms was our tea stop though rather than tea it was ice creams all round.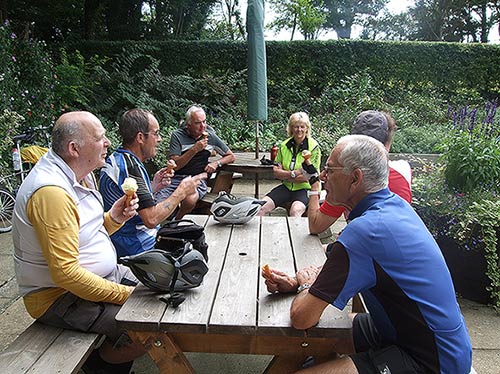 We headed back on a similar route with threatening black clouds overhead but the rain held off. Tea was back at the Cafe at Eling.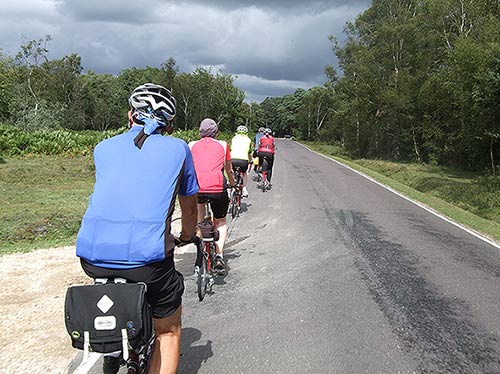 Mileage for the ride was 22. My mileage including riding to and from stations at each end was 43.
On Monday night of last week I spent 2 hours at Pagham Harbour wall taking pictures and watching the Perseid Meteors. I saw about 30 in all. I sent one picture to the BBC which appeared on the BBC South Today programme just before the weather. The picture was taken with a fisheye lens at 00.30 Tuesday morning. The light on the horizon is light pollution.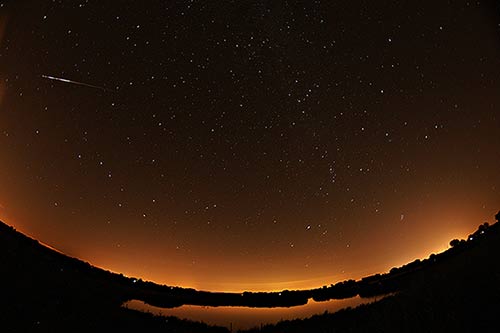 For a larger image see http://www.flickr.com/photos/edwinjones/9505197860/in/photostream/
Later I processed all of the images taken continuously over 2 hours into a Star Trails picture. See below.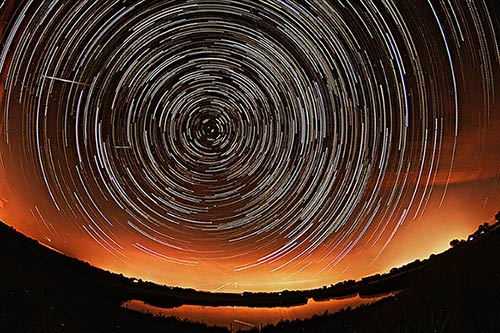 For more details and a larger image see http://www.flickr.com/photos/edwinjones/9522773380/in/photostream/
Edwin
Posted by RideLeader at 00:01 BST
Updated: Friday, 23 August 2013 09:26 BST