Sunday 19th May. I-Spy Ride
This was the 2nd DA Event of the year starting and finishing from Sumner's Pond Cafe, Barnes Green near Billingshurst. Contrary to the forecast the weather was dry in the morning if overcast and there was warm sunshine in the afternoon.
The event was organized by Bob of Horsham Section with the usual selection of ingenious clues and an excellent route on quiet lanes many of which I had not ridden before. The total route was 31 miles.
11 took part altogether with 6 from Horsham and 2 from Arun Adur. There were only 2 from Bognor Chichester, Anne and I with John Maxim joining us just for the morning.
Anne ended up with the job of writing down the answers.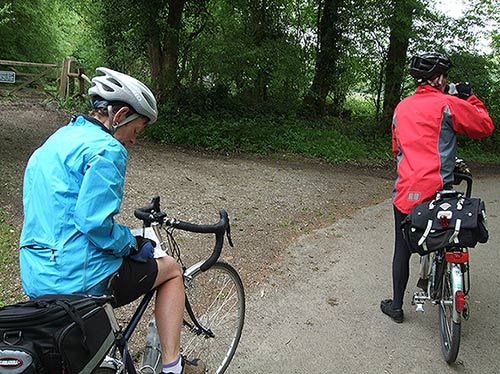 The morning's route included views of a lot of Bluebell woods which are currently at their peak. The picture below was taken of Anne passing some bluebells. Due to low light under the trees my compact camera choose a slow shutter speed so accident not design.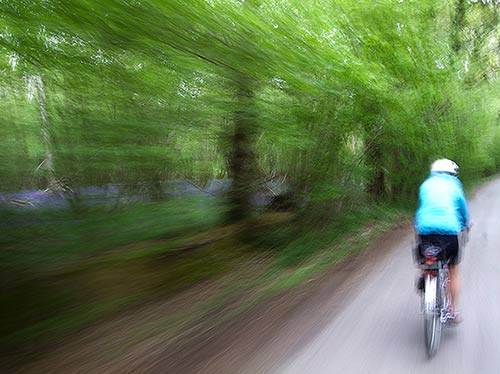 We stopped for lunch at the Partridge Inn, Partridge Green which is well worth a visit on a future Sunday Ride.
An example of one of the clues is Small Stuttering Pig Here. See the picture below for the answer.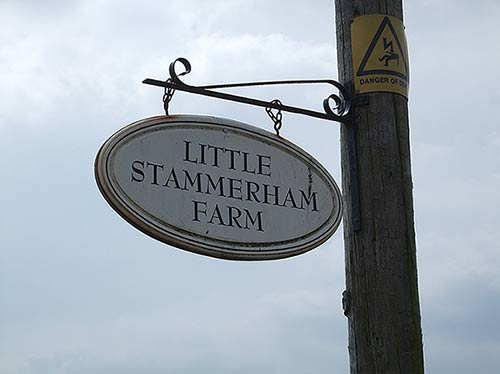 On the route some of the house names which were not clues were particularly interesting. Lackeys House, Little Burnt House, Burnt House, Cracked Barn and Barking Dogs Cottage!
At the end to Bobs great chagrin all of us got nearly all the clues right with 2 of the 5 groups docked half a point for partial answers. There was a tie break between 3 groups. The tie break was the number of Slow signs painted on the road. Dave Fox and Paul Price from Arun Adur were closest and won the event.
My latest HDR pictures included this one of lines of Tulips in the fields of Holland taken on my recent trip there.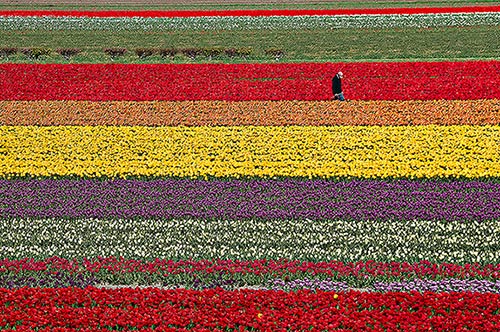 On Saturday I went to Angmering Park Woods where there is a massive spread of Bluebells currently at their peak. One of the many taken there is below.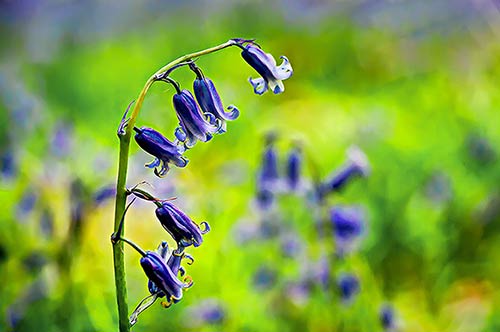 For more details see http://edwinjonesphotography.com/blog
Edwin
Posted by RideLeader at 19:57 BST