Sunday 28 April. Rides to Dial Post and Arundel
Today the morning was bright and sunny with temperatures up to 13C. Colin was leading the long ride today to Dial Post off the A24 between Worthing and Horsham.
There were 4 of us in all, Colin, Anne, Rex and myself meeting for an early 9.00am start at a spring like Walberton Pond.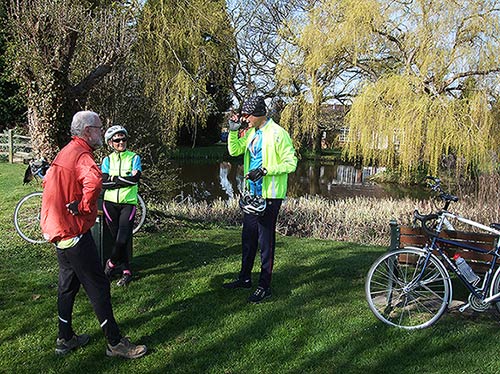 Colin led us on lanes towards Slindon and then a short stretch of the A29 before turning off on lanes towards Madehurst. There is a beautiful idyllic country cottage on the lanes which always makes a great backdrop for a picture but especially at this time of year.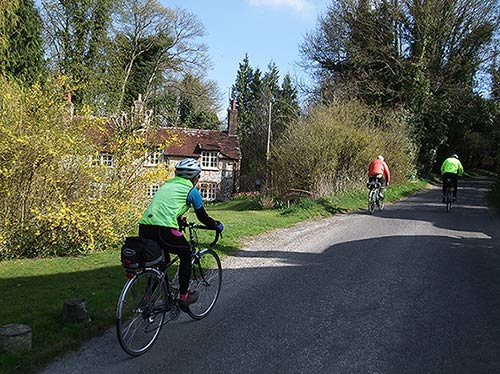 We continued with a fast descent of Houghton Hill and on via Amberley, Wiggonholt and then a lane towards Nutbourne.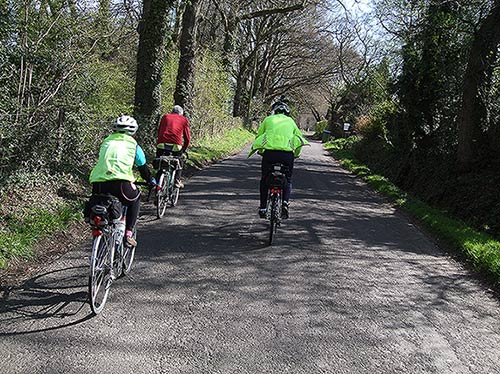 Then it was West Chiltington and down the old Freewheel Competition hill before a lane up to Billingshurst for elevenses at the Burdfields Country Market and Café.
By elevenses I was flagging somewhat with lack of fitness after 5 weeks with little riding due to a virus. I decided to return from there. The others continued to Dial Post and lunch at the Old Barn Nursery.
I took a fairly direct route back and as the short ride had lunch at the Sandwich Place, Arundel which was not far off my route I decided to head there and try to meet up with them. Their leader was Arthur and there were 11 out including Arthur and Lynn, Avryl, Sam, Harvey, Graham, newcomer Anne and a lot of Moulton Club riders.
They had stopped for elevenses at Barnham but by the time I arrived at Arundel at 1.15 they had just left. I rang Arthur and found out they were just riding up the Ford Road. I headed that way and found them gathered at the side of the road. I found out that my phone call had caused chaos and confusion. Arthur had slowed the group down to stop and answer the call. Harvey had overbalanced or clipped somebody and fell off into the verge (no injuries) but Graham coming up behind rode over Harvey's back wheel and fell off resulting in a little grazing to the leg and a bruised hand. Also Harvey's wheel was buckled from being ridden over.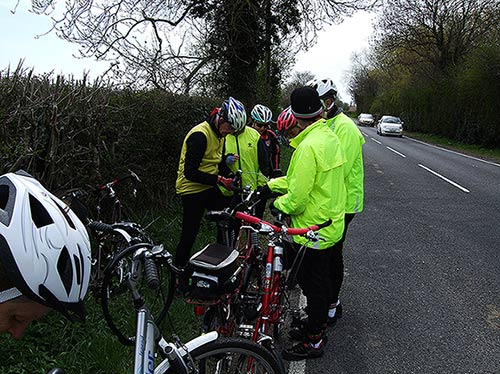 After everybody was sorted we continued with Harvey catching a train home from nearby Ford Station. We continued back via Yapton and then Walberton. We stopped at Walberton Pond where Arthur called a smoking stop! First time for everything I suppose but there were 4 smokers in the group.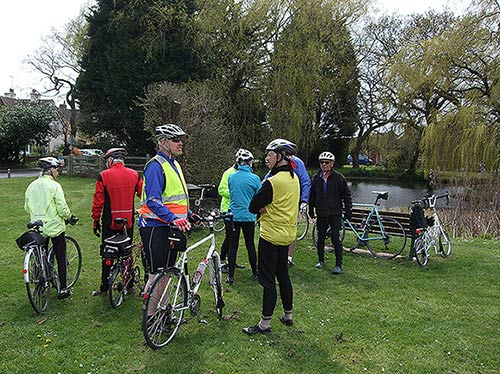 Then it was on via Eastergate and Oving to stop for tea at Arthur's house in Chichester. Arthur showed us his workshop, somebody asked him how many bikes he had but he couldn't recall so he did a count, current number is 11.
The free 1 day promotion on Friday on my new photography eBook did the trick of raising its profile. 435 downloads worldwide including 78 in the UK and 334 in the US. The book reached No 1 in the Kindle Bestsellers top 100 free eBooks for the category of Photography.
http://www.amazon.co.uk/Compose-Better-Pictures-Photography-ebook/dp/B00CEV9N4W/ref=sr_1_1?s=digital-text&ie=UTF8&qid=1367130651&sr=1-1&keywords=compose+better+pictures
Below are my latest HDR pictures. First is a processed picture of Daffodils at Slindon taken into the light and with tree branches behind. The second one is a view of Old Royal Naval College at Greenwich.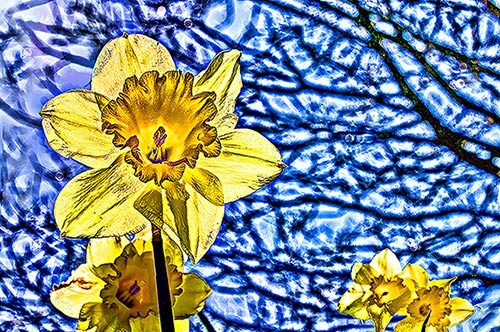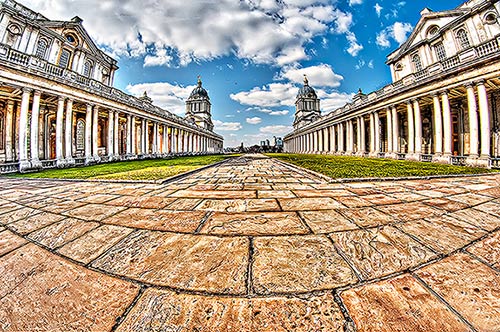 More information at http://edwinjonesphotography.com/blog
Edwin
Posted by RideLeader at 20:35 BST
Updated: Sunday, 28 April 2013 20:42 BST