Saturday 11 May. Ride to Tangmere
The forecast promised wind and heavy showers - we got the wind but fortunately the rain restricted itself to a couple of very light showers.,
There were only 4 of us at the start point Chichester Library, Phillippa, Liz from Midhurst, Debbie, and Graham.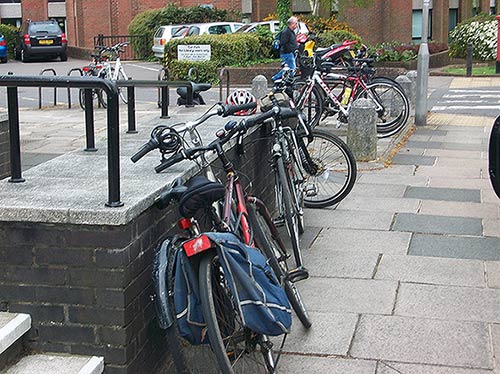 Phillippa led us on an Easterly heading meaning that we avoided most of the prevailing South West wind. We went through St Richards Hospital grounds and onto some new cycletrack to Westhampnett (with a short diversion to inspect the crumbling remains of Graylingwell Hospital). From there it was via Stane Street to Strettington and Waterbeach then a short climb up to Halnaker Crossroads. Downhill through Boxgrove we stopped for a photo and quick exploration of Boxgrove Priory.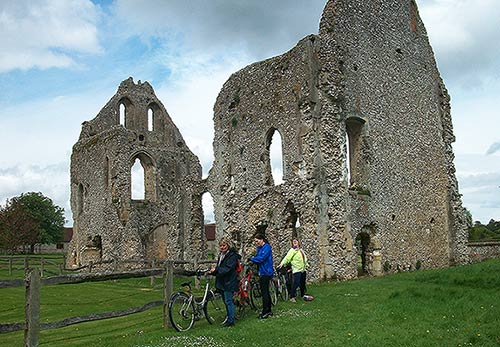 However we didn't have to explore far before making a new discovery - that Liz had a puncture. Despite the disc brakes and stand which would needremoving, it might have been possible to repair the tube at the roadside, but in the end Liz opted for some Tyreweld, which she had used on a previous occasion. This inflated the tyre suffiicently to continue, and got her all the way home.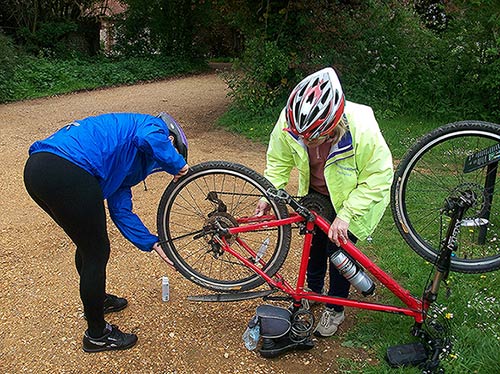 Problem solved, we continued over that long A27 bridge crossing and into Tangmere, our destination the Military Aviation museum.

After a suitable refreshment stop, we left Tangmere at 4.40pm, Phillippa & Liz heading back to Chichester via the Oving Road, and Debbie and I returning to Bognor via Woodhorn and Colworth.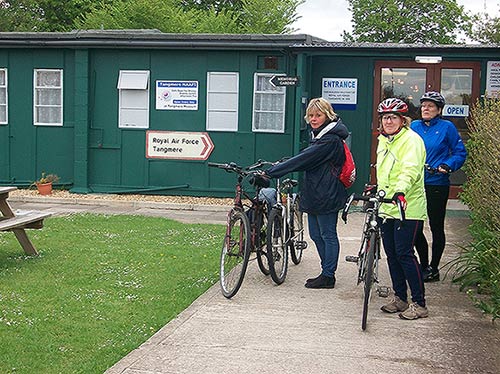 The round trip was about 13 miles. I recorded 22 back to home, which was partially train assisted on the outward trip to Chichester.

Graham
Posted by RideLeader at 08:11 BST
Updated: Tuesday, 14 May 2013 12:20 BST