Thursday 25th June. Evening Ride to The Black Horse, Climping
A beautiful warm evening and 14 met at Arun Leisure Centre for the Evening Ride to Climping. Graham was the leader and he was joined by myself (Edwin) David Sinclair, Steve, Carol, Michelle, John, Julian, Harvey, Dmitry, Russell, Dave and newcomers Steve and Barry.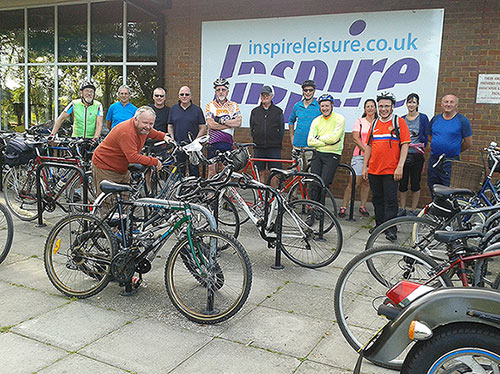 Graham led us out through the usual maze of lanes and on to the new estate with one unusual wrong turn, probably because it was still being built. Then on to the new road. Then it was a footpath through trees where Graham managed to find the only mud for miles around. The path linked with the Barnham path where we regrouped.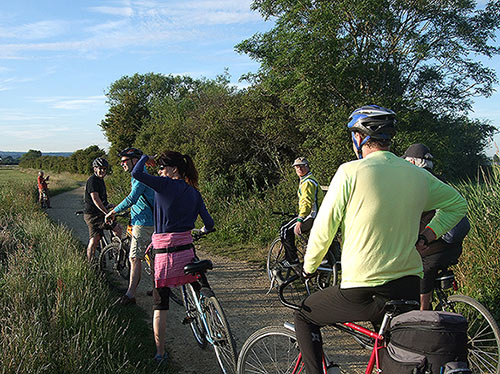 Then up the Barnham path to Barnham via Hill Lane (no hill) and should really be called hole lane. If there was a prize for the most potholed lane in Sussex it would be in the running. Then it was decent roads via Yapton and Horsemere Green Lane to the Ford Road. After crossing the main road we took a path by the School and then a good quality byway to the Beach.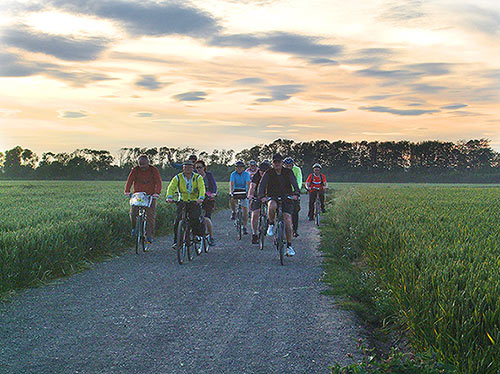 Then is was north from Climping Beach along the lane to The Black Horse for refreshments.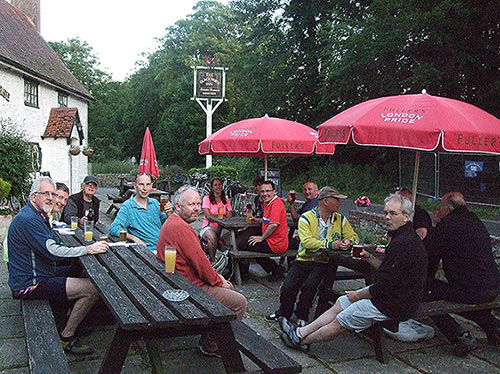 We headed back on the main road. Part way along most of the group were led on an overgrown path across a field towards some woods leading to Middleton. As they disappeared into the undergrowth Steve, Carol, John and I decided that discretion was the better part of valour on our road bikes and took the road route. We met up with the rest in Middleton before heading home.
Edwin
Posted by RideLeader at 00:01 BST
Updated: Friday, 26 June 2015 13:51 BST