Sunday 21 June. Morning only Ride to Aldingbourne
There were 2 rides today, an early 8.00am start to ride to Chiddingfold led by Colin and the 10.00am start for the morning only ride led by Arthur. I had intended to go on the early ride. However despite all precautions and sending out the local rides list to multiple proofreaders there was an error. The Pedaller Rides List showed the start at 8.00 Chichester Cross and the local Rides List showed the start at 8.00 Walberton Pond. The Pedaller Rides List was correct and obviously everybody else looked at that while I looked at the local list. Nobody else turned up at Walberton Pond and having forgotten my mobile I could not contact Colin. Still even though I had not realised the error at least somebody was there in case anybody turned up.
While waiting I was able to amuse myself by giving crumbs from my flapjack to the local ducks who obviously enjoyed it as much as people do and probably about as good for them as it is for people!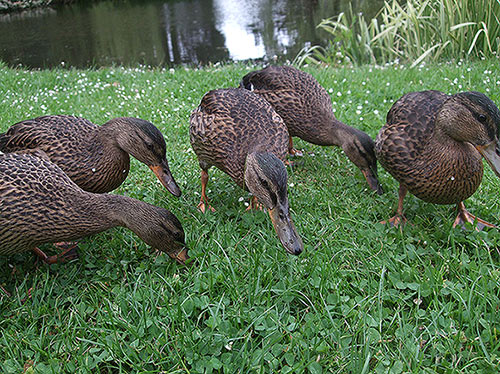 I rode over to Chichester to join Arthur's ride taking a route via Fontwell, Eartham, Halnaker and Lavant. Early morning cyclists were much in evidence. First there were Wiggle Off-road Sportive riders who started overtaking me at Fontwell. Then at Halnaker there were a lot of cyclists taking part in a Southdown Velo Hilly Time Trial Event. By the time I got to the start of the short ride at Chichester Cross I had cycled 24 miles.
For the ride to Aldingbourne Arthur was joined by Lynn, myself, Harvey, Russell, Chris and Avryl. Alan and Liz joined us for lunch so 9 out on the day.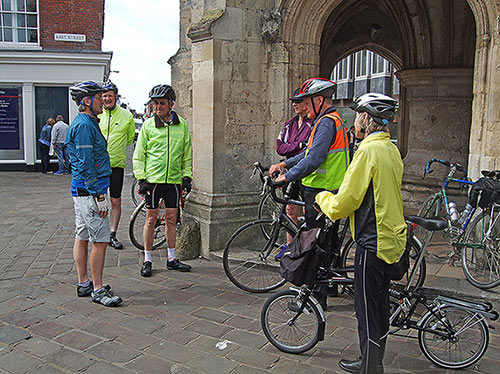 Arthur led us out up the Centurion Way where we negotiated a path between the nettles, hint to WSCC!.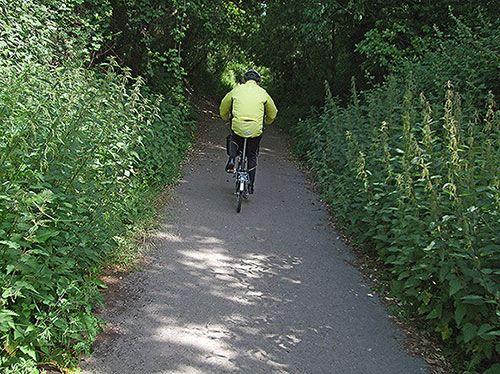 We turned off at Lavant to continue through the village and then the Lavant straight where preparations continue apace for the Festival of Speed next week. We continued to Halnaker via Waterbeach.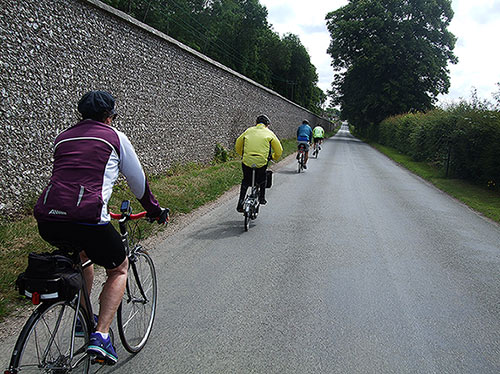 Then it was a stretch of the main road before turning off on a lane and down to Aldingbourne for elevenses. We were joined here by Alan and Liz..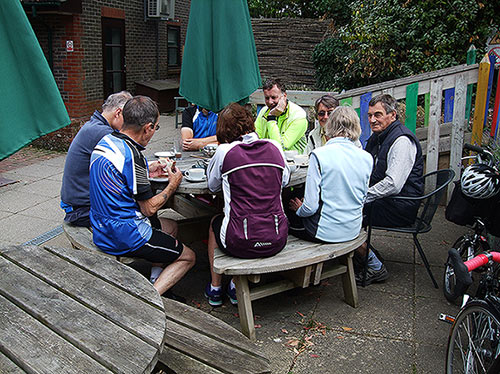 Harvey, Chris, Russell, Alan and Liz headed for home direct from elevenses. Arthur, Lynn, Avryl and I retraced the route to Halnaker and then headed back via Tangmere.
The ride distance from Chichester and back would have been about 18 miles. My mileage for the day was 47.
Colin reports that on the long ride there was just himself and newcomer Mike Healy. They arrived Chiddingfold at 12.00 after coffee at Kirdford and on through Dunsfold and down to Hidestyle before turning south to Chiddingfold via Vann Lane.
The return was via Pook Lane, Gospel Green, Lodsworth, Graffham (a drink at the shop) Seaford college, Duncton Hill, Eartham and Walberton as Mike lives at Middleton. Back home at a little after 3.00. Mike is quite a fast rider.
It was a busy week for Photography. The next picture was taken at the end of a Camera Club walk at Itchenor.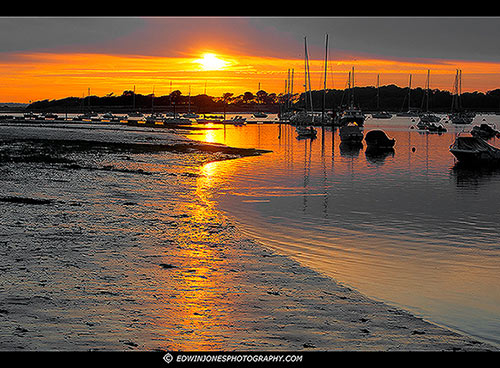 For more details and a larger picture see https://www.flickr.com/photos/edwinjones/18295904953/in/dateposted-public/
On Friday evening I took train and bike to Falmer north of Brighton to take pictures of a large poppy field there.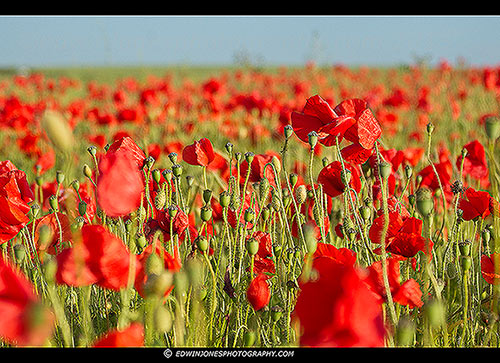 For more details and a larger picture see https://www.flickr.com/photos/edwinjones/18801022079/in/dateposted-public/
Edwin
Posted by RideLeader at 16:16 BST
Updated: Sunday, 21 June 2015 18:59 BST