Thursday 16th July. Ride to the George Eartham
The ride today was led by a combination of David and Julian with again a good turnout. The route started as usual with a ride up the Barnham Cycle path. In the absence of Graham, our usual picture taker the pictures are courtesy of newcomer Mike Lambourne. Mike apologises for the quality but they are screenshots of a paused Helmet Cam video. Still better a pixelated picture than nothing at all.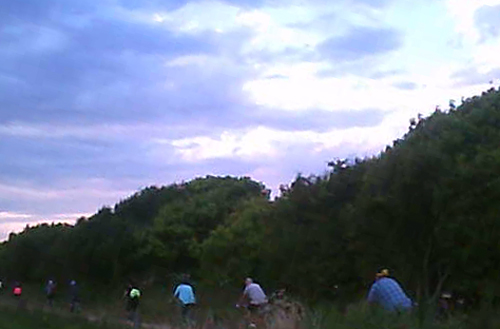 From Barnham it was a totally new, just paved cyclepath from Barnham to Walberton.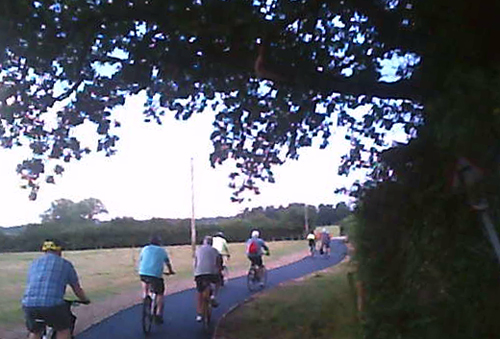 Then up the lane to Fontwell and the tunnel under the A27 and on to climb the hill to Eartham. On the return most went back via Walberton while 3 returned via the main road and shipney.
Edwin
Posted by RideLeader at 00:01 BST