Sunday 5 July. Two Weald Rides.
Today it was make your own way to a DA Event the 2 Weald Ride organised by Horsham and Crawley Group. The weather started wet early on but had dried up by the start time of 10.00 at Wisborough Green. Riders choose which of 4 routes to go on each being about 25 miles.
There were 6 from Arun Adur, 6 from Horsham Crawley, John Maxim of no fixed group and just myself from Bognor Chichester. A very poor turnout from our Group which is nominally the largest.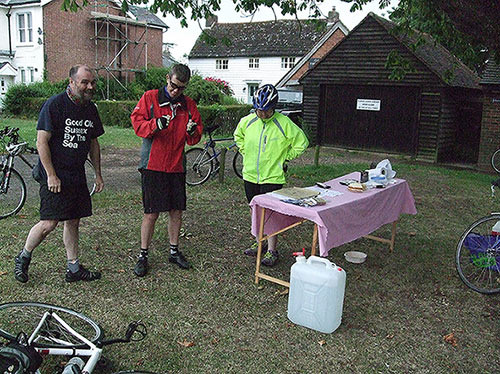 I decided to go with John Maxim and Jo Savage on the route to the north. Just as well John was leading as I had only a vague idea of where I was most of the time as we crossed the border into Surrey. We stopped half way for an elevenses stop at the Garden Centre at Cranleigh within sight of the North Downs. We parked the bikes where we were not supposed to and then entered the Garden Centre through a Gate marked No Entrance.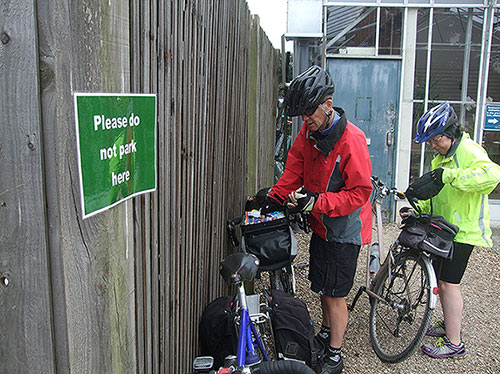 The return was via Dunsfold and Plaistow and as we headed south the sun came out.
On the return to Wisborough Green we had completed 23.5 miles on a relatively easy route with only a few short hills.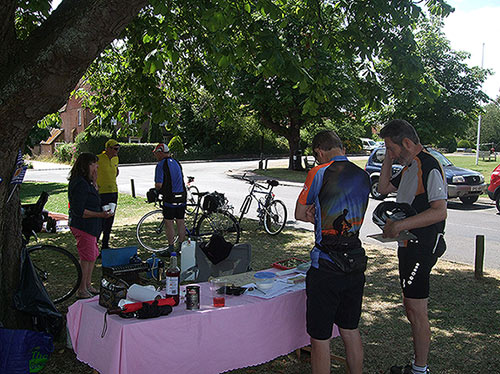 Although I got the train to and from Billingshurst by the time I had ridden too and from Stations my total mileage for the day was 39.
My latest picture to be processed was taken at the Tuesday evening circuit cycle racing at Goodwood Motor Race Circuit.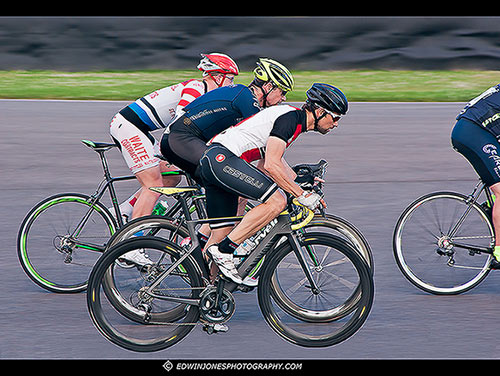 For a larger picture and more details see https://www.flickr.com/photos/edwinjones/19349819641/in/dateposted-public/
Edwin
Posted by RideLeader at 20:17 BST