Sunday 15th March. Ride to Rake
The weather today was cold at about 6C with a NW wind. The forecast was cloudy with some showers. It didn't start on message with bright sunshine at the start. It soon clouded over though. It stayed mainly dry except for bits of isolated light drizzle near Rake and on the way back at Cocking.
I was the leader and I was joined at the start at Chichester Cross by just Sam and newcomer Paul who lives in Selsey.
We headed out on the Centurion Way and then lanes via West Stoke and Funtington. Then it was on via Racton and West Marden to an early 10.00 elevenses at Compton. It was just as well we were early as soon after we got our seats large numbers of other cyclists arrived in small groups from different clubs. We were joined by former member Graham Young and Brian Hall both of Bognor Regis Cycling Club.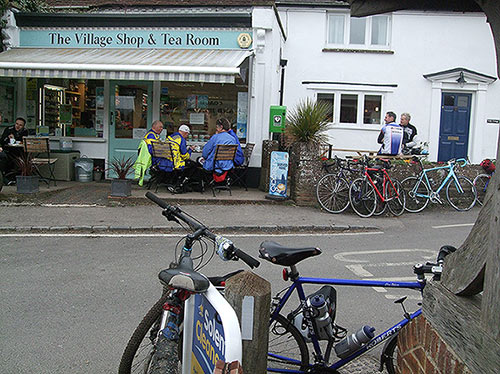 After elevenses the real climbing started with first the long climb to Harting and then after lanes via Nyewood and Rogate the long climb north from Rogate. We again got to lunch at Rake Garden Centre early just before 12.00. Rake Garden Centre had been chosen a while ago as part of a Mothers Day avoidance strategy. This worked as we were there before anybody else and they only had a few tables reserved.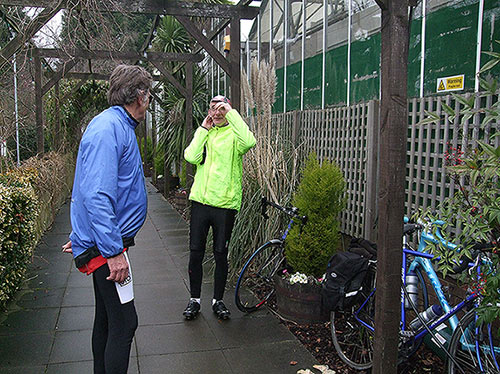 The return route took in some really quiet out of the way lanes via Milland and Stedham. Then it was lanes via Bepton to Cocking and a stop for tea at the Pub so Sam could recuperate before tackling Cocking Hill.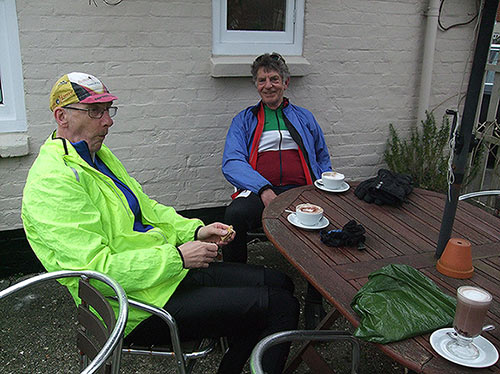 After the hill we had a long descent to Singleton and West Dean and on to the Centurion Way. The top end of this is now fully dried out and fine for cycling.
Mileage for the day from and back to Chichester was just under 45, for a change almost spot on the estimate in the Rides List. My mileage from and back to Pagham was 57.
My latest pictures to be processed are first a picture taken from the rear window of a DLR train in a tunnel.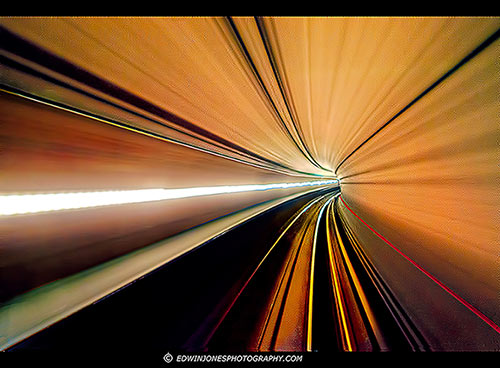 For more details see http://edwinjonesphotography.com/blog/2015/3/dlr-warp-speed
Second is a picture of a Spiral Staircase at the National Maritime Museum, Greenwich.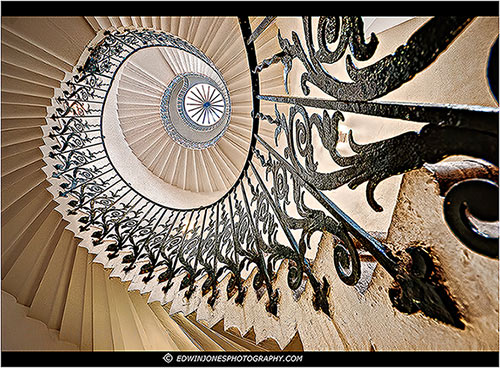 For more details and a larger picture see https://www.flickr.com/photos/edwinjones/16180702584/in/photostream/
Edwin
Posted by RideLeader at 18:11 BST
Updated: Sunday, 15 March 2015 18:16 BST