Saturday Ride - Bognor Regis library to Littlehampton, Look-Sea Centre

We couldn't have asked for better weather this afternoon, brilliant sunshine light easterly winds and temperatures touching 19 degrees - all in stark contrast to the cold rain and wind of the previous couple of days.

Perhaps it was the fine weather that encouraged 10 riders at the start point - Alan, Steve, Carol, Galya, Debbie, Graham, David, Liz, Julain, and new rider Wendy.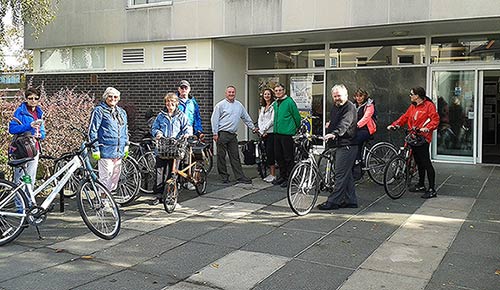 The objective today was to get to Littlehampton without using any part of the A259 main road, and that was accomplished by taking back roads around Bognor to North Felpham, then Flansham and the cycletrack to Barnham. Then Mill Lane, Yapton, Horsemere Green and crossing over to Ferry Road and the Arun footbridge. Then a short run round Littlehampton's back streets to the Look Sea Centre. It was warm enough to sit outside overlooking the river.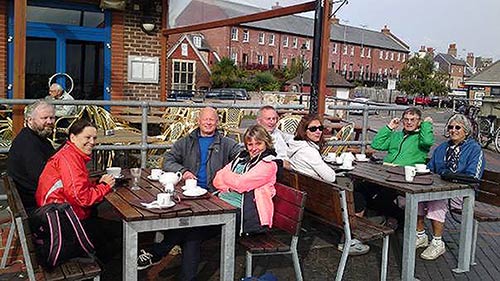 We had plenty of time before returning and a group of us decided to climb to the top of the Look-Sea tower, as several riders had never been there. The views, as always, were brilliant.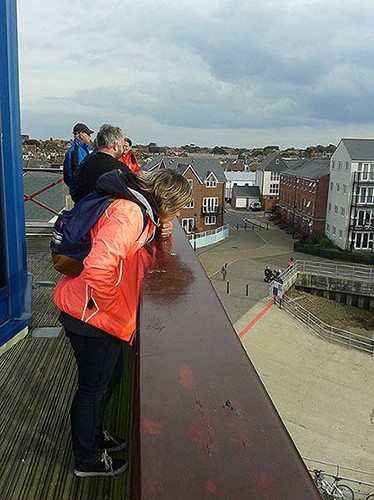 For the return route we retraced our steps to the footbridge, then went via Climping School and Bread Lane down to the beach where we took the foreshore right across to Elmer.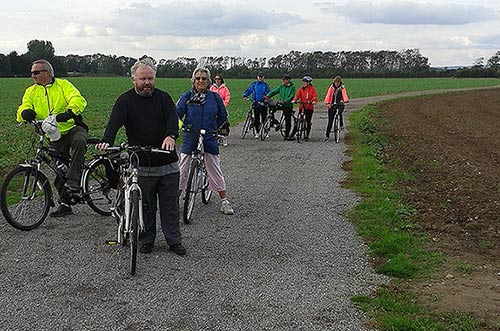 Riding this route is always very variable as the shingle can sometimes impede progress. Whilst it has never been possible to ride the complete length Climping to Elmer without pushing the bike at some point, on this occasion I clocked only 0.20 of pushing (1/5 of a mile), all the rest was rideable. This is very possibly the best and smoothest ride ever taken on that route. We all manged the stones comfortably with no problems or incidents.

From Elmer it was a straightforward run back to central Bognor, via Sea Lane Middleton and then the foreshore path and prom all the way back, with people peeling off home along the way.

The round trip from Bognor Library was about 19 miles; I clocked just over 25 by the time I got home.

Graham
Posted by RideLeader at 21:16 BST