Thursday 25 August. Ride to The Gribble, Oving
It was a beautiful sunny evening for the last Evening Ride of the summer. 4 met at Chichester Cross and 7 led by David met at Felpham Leisure Centre with both rides heading to The Gribble, Oving to meet up.
David set off at a brisk pace with his park run fitness clearly showing. We headed initially to the path by the Golf Club only to find that blocked off as they are finally doing work to turn it into a proper cycle route. We diverted on back streets and a short stretch of the new road before turning off on a footpath to link with the Barnham Path. With it being close to sunset most of us stopped to turn on lights at the end of the path by the Church.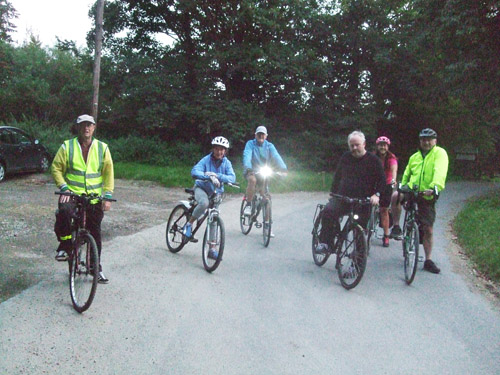 Then it was on up Church Lane and through Barnham to Eastergate and across to the Oving Road. We turned off on the quiet Woodhorn Lane to take us round to The Gribble, Oving. The Chichester Group were already there led by Graeme Hodge. They had taken a route via Westerton, Halnaker, the cycle bridge over the A27 and on via Tangmere to Oving.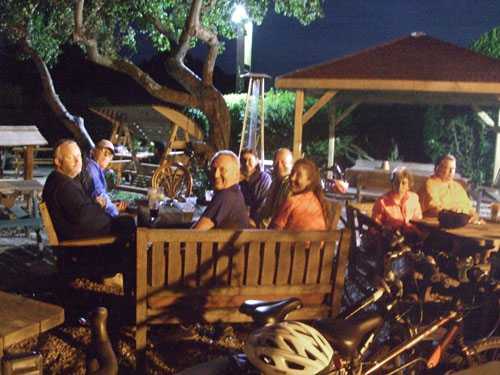 Our return was on dark unlit lanes save for our bright cycle lights via Colworth to Bersted.
Edwin Jones
Posted by RideLeader at 00:01 BST