Sunday 20 August Ride to Midhurst
It was a beautiful sunny morning today with temperatures reaching 19C. Though cloud moved in for the afternoon the rain held off until the evening. The start was 9.00 at Walberton Pond and I headed over there first along the seafront. This shot was taken looking back at Felpham.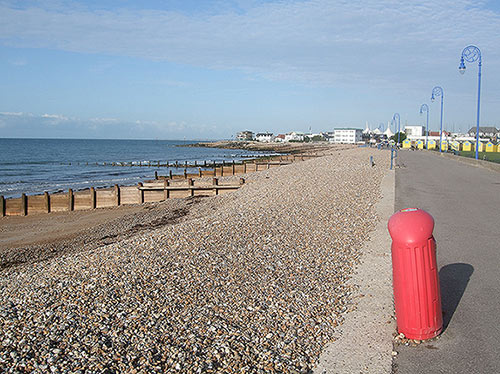 Then it was on to Flansham where some Ducks were in no hurry to move out of the way on Flansham Lane.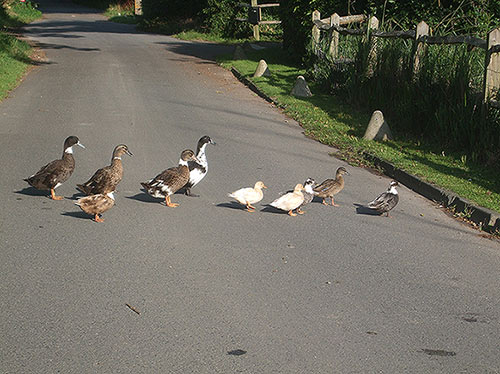 At Walberton Pond there was just Sam and Mike to join me. Colin was unable to lead and we agreed on a shorter ride to Midhurst to meet Arun Adur rather than the official Ride to Poynings. I took on the role of leader.
We headed out via Madehurst, Houghton and Amberley. Then from Rackham it was a lane across to Greatham and a sign that the road was closed ahead. We decided to risk it and found that repairs were being done to the bridge over the Arun but luckily it was only closed for cars and a nice gap left for pedestrians and cyclists.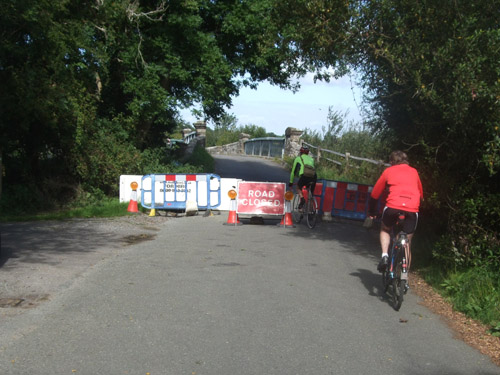 Then it was on via Coldwatham and lanes across to West Burton and on to Bignor Roman Villa for elevenses at the Cafe.
Arun Adur were also heading there for elevenses with Dave Fox leading. They arrived as we were about ready to leave so after a brief chat we headed on. We took a route via Sutton and Burton Mill Pond and then a lane across Duncton Common among the trees.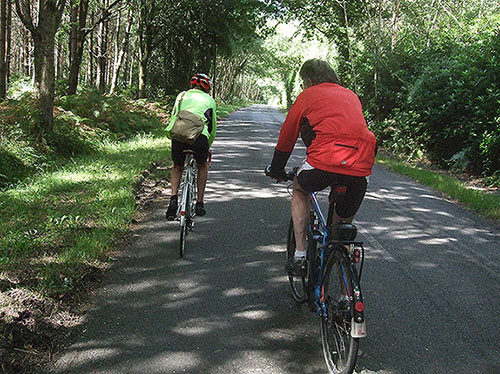 Then it was on via Selham and past the polo fields at South Ambersham. Then another little lane to Midhurst and lunch at Gartons Cafe.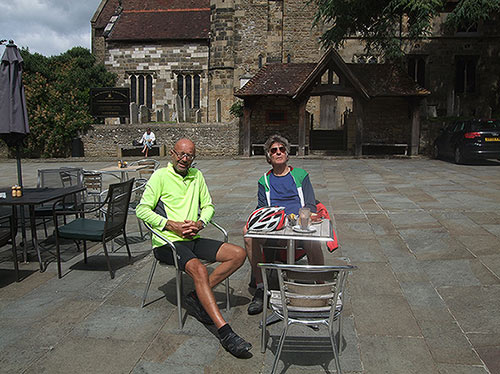 Arun Adur arrived again not long before we were ready to leave after apparently taking in some rough tracks.
With the clouds moving in we headed home fairly directly on lanes via Bepton and then the main road to Singleton and then the Centurion Way. Coincidently we came across Ernie and Nicola on the Centurion Way and rode back with them to Chichester.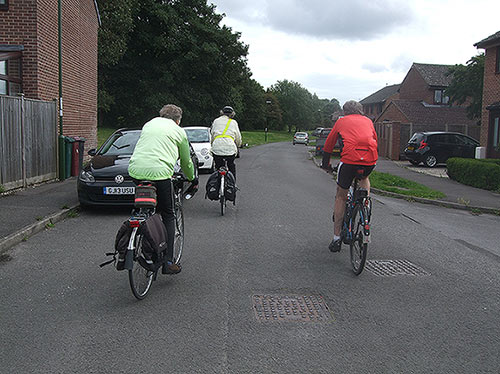 Mileage from and back to Walberton Pond if we had gone back that way would have been 50. My mileage from Pagham was 57.
I was away last weekend visiting my sister in Bath and went to the Bristol International Balloon Fiesta. At the end of the day they had a mass ascent of nearly 100 hot air balloons and the following is one of many pictures taken.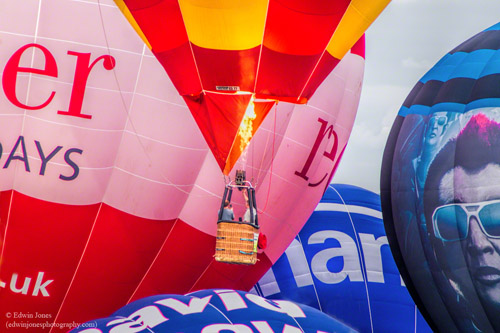 For more details see https://www.flickr.com/photos/edwinjones/36456802172/in/dateposted-public/
Edwin
Posted by RideLeader at 18:38 BST
Updated: Sunday, 20 August 2017 18:45 BST