Wednesday 27 April. Recycling Centre Ride
Wednesdays Ride was very unusual with a Ride to the Viridor Recycling Centre at Ford for a guided tour which we had booked months before. This is available for groups of a minimum of 8 and a maximum of 14.
The weather was dry and sunny but a lot cooler than of late with a chilly NE wind.
We met for elevenses at the home of Alan and Liz on their sheltered and sunny patio. One of the household residents spent some time in the flowerbeds.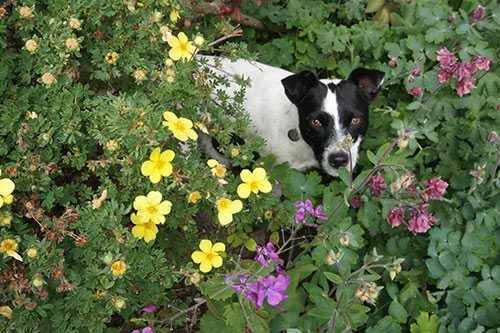 The cyclists were myself, Alan, Liz and Julian. Eric, Mike, Richard and Elizabeth joined us by car.
Alan led us via backstreets to the Felpham Barnham cyclepath across the fields. Then it was on via Yapton for lunch at The Oyster Catcher.
Then it was on to Ford where our visit was due to start for 2.00. This started with a very interesting presentation with a screen by our guide the Education Officer, Jennifer Hake. These included details of how the recycling process and machinery works and why some items can be recycled and some cannot.
We then got kitted out to go on the viewing platform above the machinery. This included safety jackets, Helmets with ear mufflers and walkie talkies to hear further explanations. The picture below is of our motley crew getting ready in the classroom.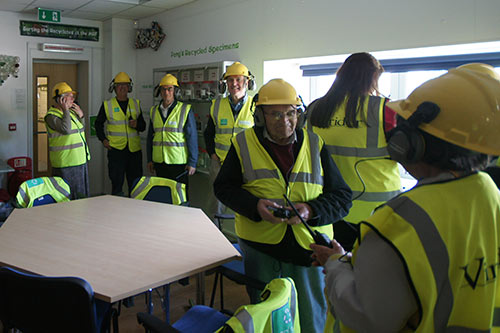 Then it was out on to the viewing platform. The picture below shows an overview with some of the machinery and conveyor belts in the foreground. In the distance against the far wall a lorry can be seen with its sides partly open and packed with bales of paper ready to be sent out. This picture had my special treatment. It is called a false HDR. Just one RAW image file opened in Photoshop and 3 pictures created from it at different exposures and then those pictures combined for a wider range of detail.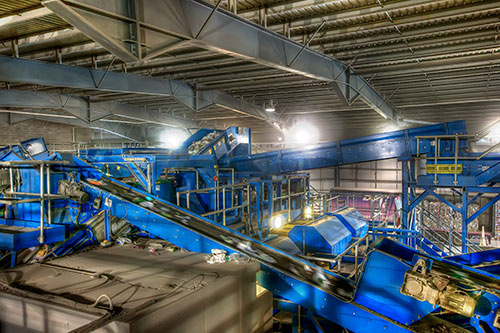 The picture below shows the viewing Platform. The group with their faces visible from left to right are Mike, Elizabeth, Eric and Richard.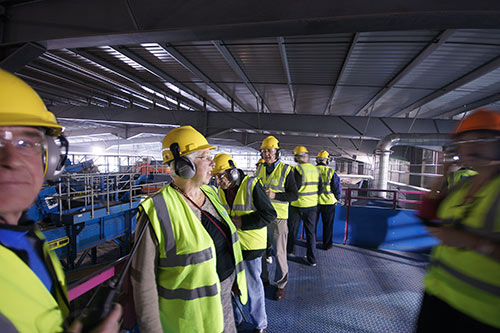 The picture below is of a conveyor belt taking our rubbish to be processed.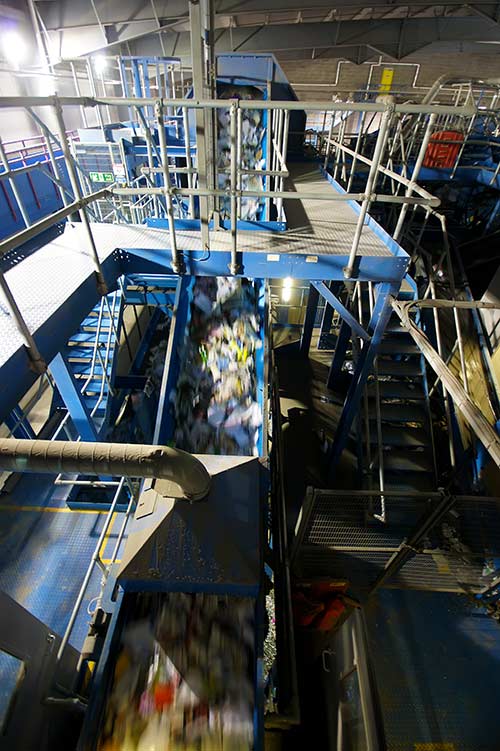 The picture below is of a cut-out in the metal of the side of the viewing platform with light shining through on to the floor.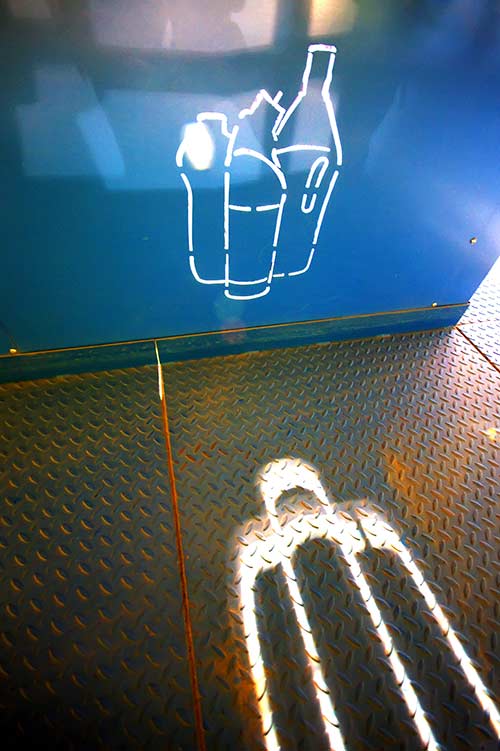 For more about recycling and the Ford Education Centre see http://www.recycleforwestsussex.org/ford_materials_recycling_facility/education_centre
Edwin
Posted by RideLeader at 12:04 BST