Sunday 24 April. Ride to Midhurst
Before starting on today's ride first a word about the week's rides and HDR enhanced pictures.
All week has been beautiful sunny summer like weather and I made the most of it in rides and picture taking. On Tuesday I did a ride to Racton Tower near Funtington. The picture below was originally in color but I converted it to Black and White to get a darker mood in line with its reputation as a haunted building. The picture was taken with blue skies in the middle of the day. The HDR combination of 3 pictures enhances the sky.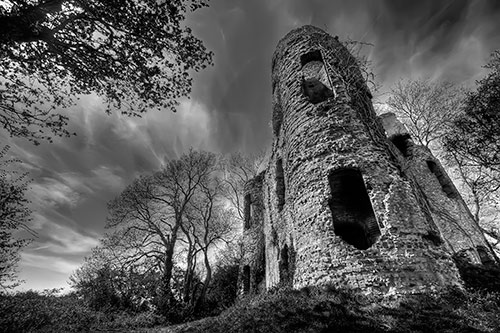 The Wednesday ride was longer than usual to Highdown on the Downs above Ferring for a Carvery at £5.25. Alan took us on a route including a bridleway to Patching which goes through Angmering Park Woods which has an extensive carpet of Bluebells. I went back there on Friday with SLR and Tripod and a Picnic Lunch in the panniers for a Photo Session. The pictures below are HDR combinations of 3 exposures. The week's mileage ending Saturday was 203.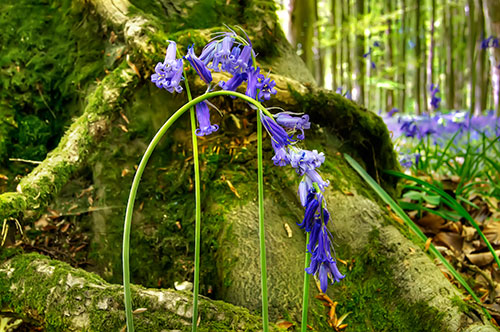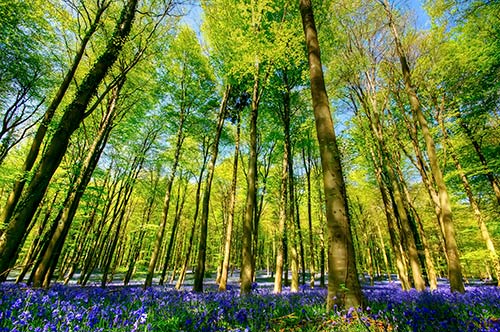 Today my route to the start included a ride alongside the Chichester Canal where I spotted this Duck and her family.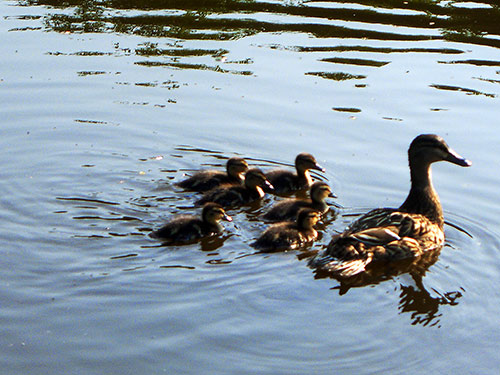 For the ride to Midhurst I was the leader and I was joined at Chichester Cross by Sam, Roger, Gill and Mandy. It was another warm summers/April day with temperatures up to 26C.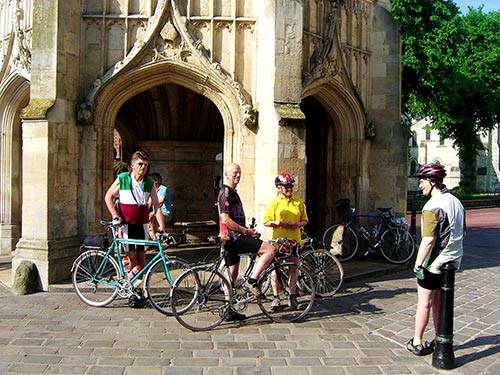 We took a route via the climb up Pillygreen and then along the top of the Downs. Then it was the main road to Duncton Hill and then quiet back roads via Barlavington. I got a quick picture on a hill before we dropped down to Shopham Bridge.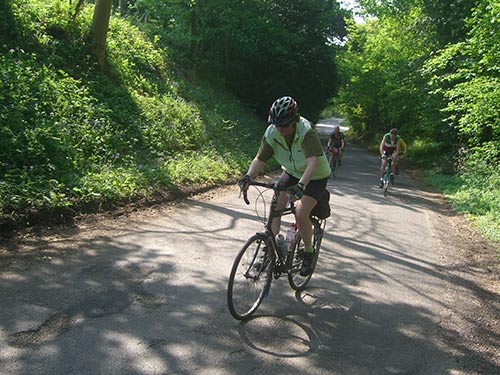 Then it was on to Petworth for elevenses at Tiffin's and some welcome toasted teacakes. We continued with a short stretch of main road before turning on to lanes a Tillington. Then it was a very quiet backroad to River with views across to the Downs. From River village it was down to the river and the inevitable climb back up.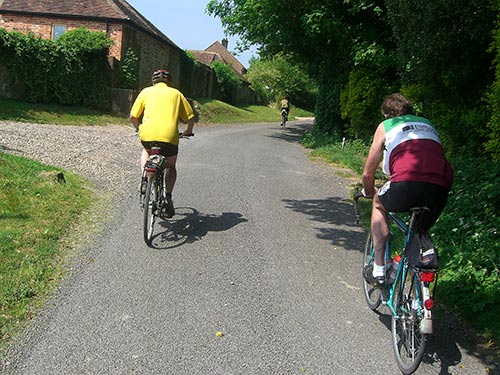 Then it was on to Lodsworth and down on back roads to South Ambersham and more backroads to Midhurst and lunch at Ye Olde Tea Pot Cafe in the High Street.
We returned via Bepton and lanes across to Cocking. Then it was the main road to West Dean for Tea on the Patio at West Dean Gardens.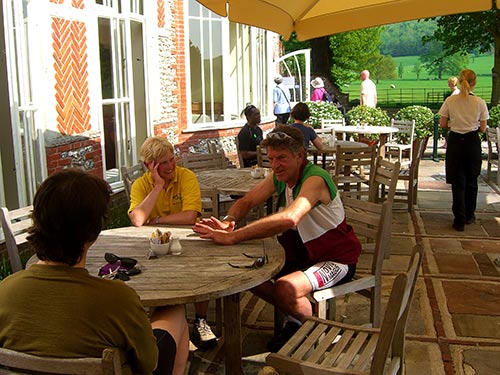 Mileage from and back to Chichester was about 44. My mileage for the day was 57.
Edwin
Posted by RideLeader at 20:59 BST