Lanzarote. Week to Saturday 5 March
Weather this week was a little cooler than of late, only 20C and even some cloudy days! But still dry
My longest ride of the week was on Sunday to Agua de Jameos in the north. I started fairly early about 8.30 and rode up the quiet main road and then on to San Bartolome at 1000ft. Then down to Tahiche and the smooth road the LZ1 a little way in from the coast. I got to Agua de Jameos by soon after 11.00 before it was too busy with Tourists. This attraction is a short way from the caves I visited last week. It is part of the same Lava Tube which went from the Volcano to the coast. The main part of the attraction is a large underground lake.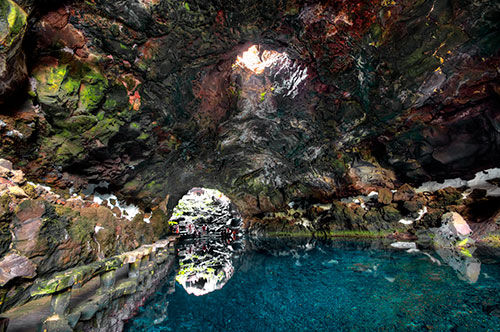 Further on and also part of the Lava Tube a concert hall has been carved out.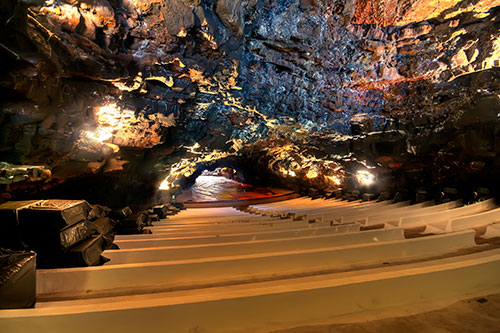 I returned via Costa Teguise and the coast to complete 56 miles.
Monday, Tuesday and Wednesday were too windy to want to ride. Winds were about 40mph. It can often be windy here but normally more like 15 to 20 mph. I caught up with processing of HDR pictures .(High dynamic Range of light using 3 different exposures of the same scene combined in software to get more detail especially in shadows) The one below was taken last week when I called in to Teguise Church. It shows the view towards the back and the Church Organ.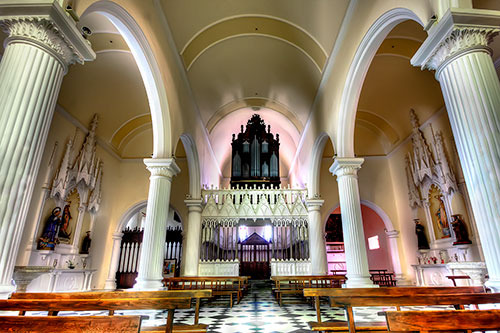 The picture below was Sunset on Tuesday.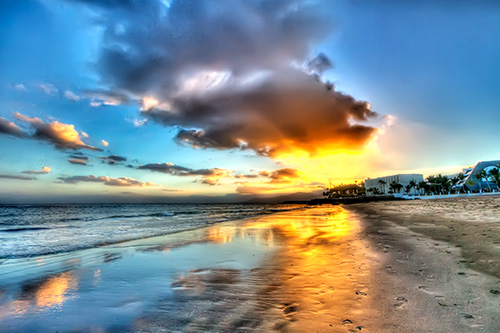 The next picture was early morning on Thursday taken just below the Prom on a path leading to a Cafe.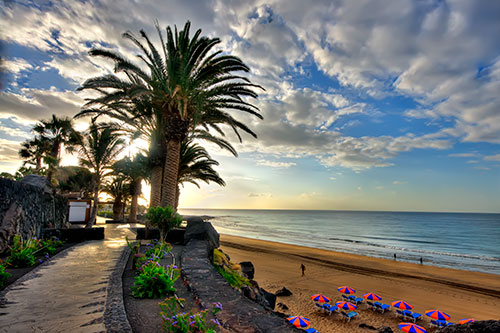 Thursday the winds had abated and I did a short ride.
On Friday I took a ride first up to Geria the centre of the vineyards. Due to the lack of rain the growers put the vines in depressions with low walls to capture dew.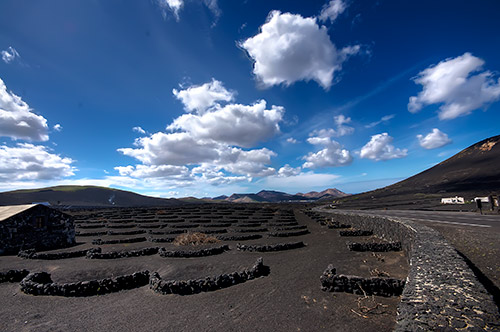 Then it was on to the road through the Volcanoes National Park. Camel rides are done there. I definitely did not take a Camel Ride but stopped off there for a picture.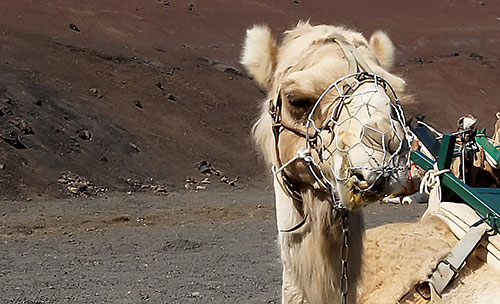 Further on the lava can be seen almost lapping against the hillside.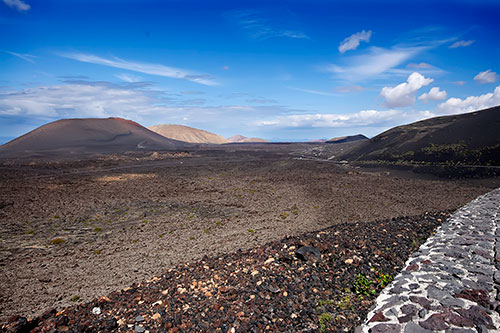 120 miles for the week
Edwin
Posted by RideLeader at 11:47 GMT