Sunday 27th September. Ride to Dundridge Nr Bishops Waltham
There were 2 rides today and I was the leader of the long ride meeting 9.00 Chichester Cross. E weather was beautiful with unbroken blue skies and temperatures up to 19C. I was joined at the start Sam, Colin, Russell, Mike and Bob so 6 out in all.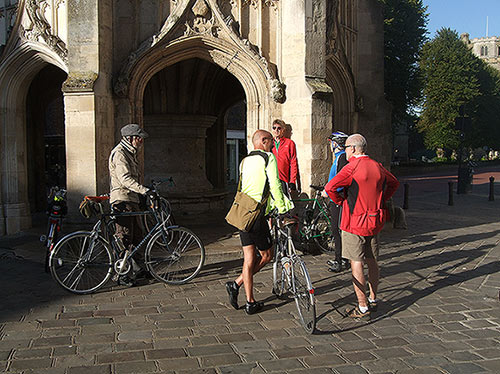 We set out via the Centurion Way, West Stoke and Funtington and then Rowlands where we coincidentally came across John Maxim and Graham Young. We continued to stop for elevenses at the Garden Centre Cafe at Horndean.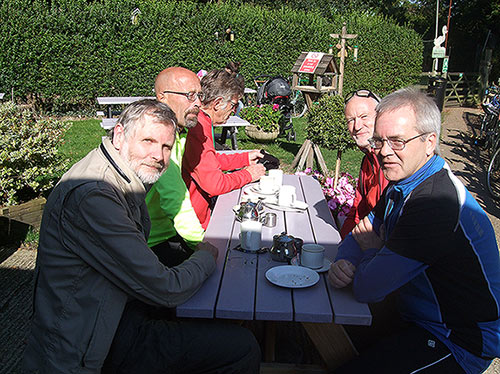 We noticed on the way out a No Smoking Sign which seemed to apply to the occupants of the Bird Table. Sam was not breaking the rules as he was using an electronic cigarette.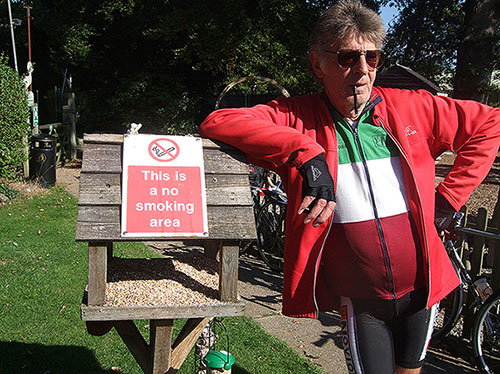 Then it was on via Cathrington and down to Hambledon and an especially vicious climb out of the valley still headed west. Then on via Soberton and a relatively gentle climb across downland.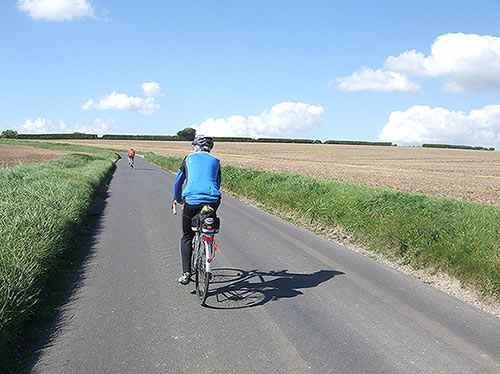 Then a long descent to lunch at the Hampshire Bowman, Dundridge.
The return initially involved retracing our steps before heading on lanes via Chidden and Clanfield and on to Rowlands Castle for tea.
We took the usual route back via Westbourne and Woodmancote. Mileage from and back to Chichester was about 56. My mileage from Pagham was about 67.
My latest picture was taken last Sunday at the Open House Weekend in the Atrium of an Office Building looking up at an art installation of over 600 light globes.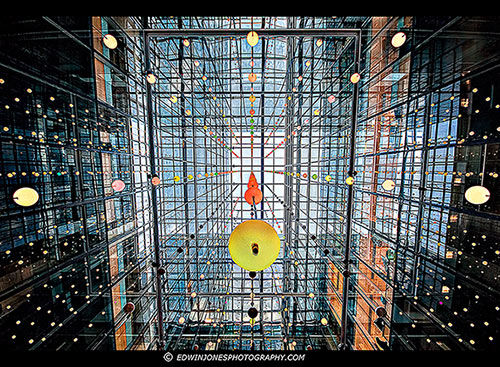 See for a larger image
https://www.flickr.com/photos/edwinjones/21654910131/in/dateposted-public/
This image was spotted on Flickr by the BBC and they messaged me for permission to use it on their Website. It appeared as picture of the day on Friday on the BBC News England Big Picture webpage. See http://www.bbc.co.uk/news/uk-england-34314257 Below is the page as it appeared on Friday.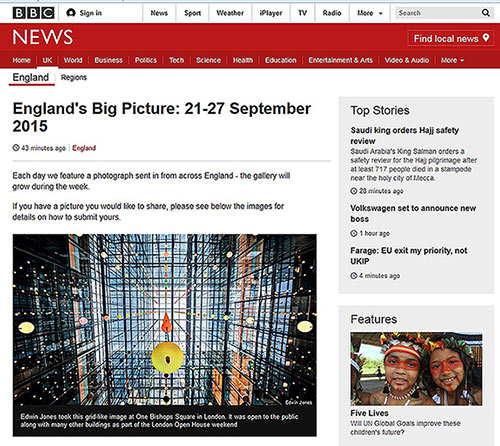 Edwin
Posted by RideLeader at 22:30 BST
Updated: Sunday, 27 September 2015 22:33 BST