Sunday 6th September. Arun Crossings Ride
Today was the last DA Event of the season with the Off-Road ride led by Colin starting from Pulborough. It was a perfect day with sunshine most of the time and temperatures up to 19C. See the following picture taken during a brief stop as I was riding along Bognor Prom early in the morning.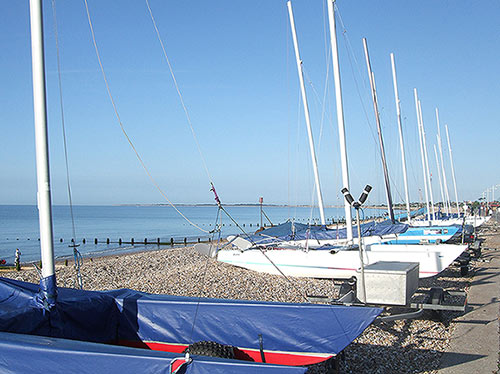 I do not do any substantial Off Road any more so I met the group at elevenses and lunch. The meet for elevenses was at The Old Mill Cafe, Wisborough Green. I got there about a minute before everybody else. Apart from Colin, Sam was also out. There were 2 from Horsham Crawley, Bob Moore and Mike Gimber and 3 from Arun Adur, Dave Fox, Richard Boulton and Paul Price. Ray and Jo also arrived just before we left though we did not see them at lunch.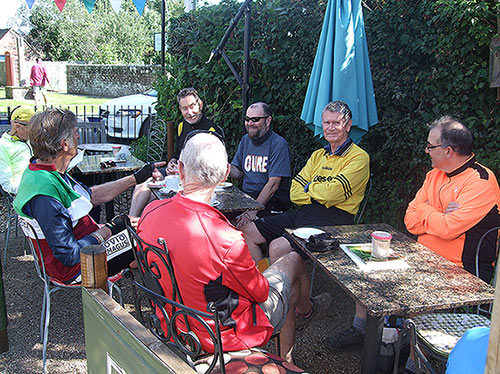 I kept to the road again as the others took to the tracks and I went on meet them for lunch at The Onslow Arms, Loxwood. John Maxim also met everybody there. The Pub is at a very pleasant location beside the canal.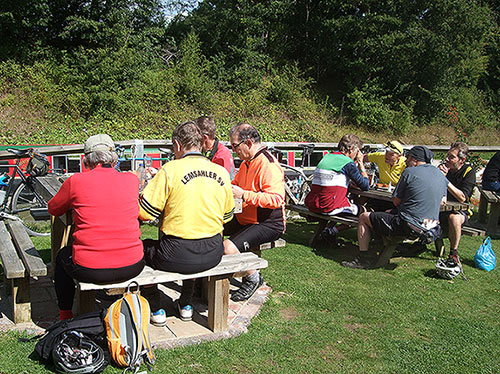 John and I headed back mainly on road though with a short stretch of track to link up quiet roads south of Wisborough Green. We stopped at Amberley at the Vintage Market Event for tea in the Village Hall. Then it was back via the quiet "Khyber Pass" route to Arundel .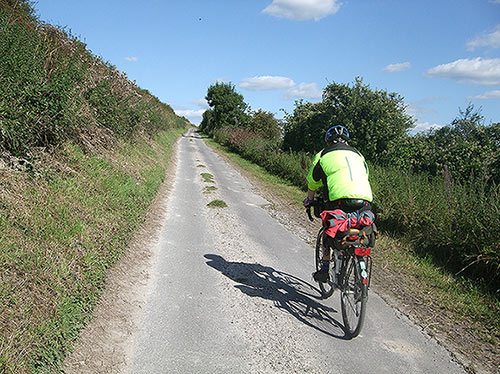 The Off-Road mileage from and back to Pulborough would have been about 30. My mileage for the day was 55.
My latest pictures to be processed are first an image of a Sweetcorn Crop with a fisheye lens taken near Summer Lane, Pagham.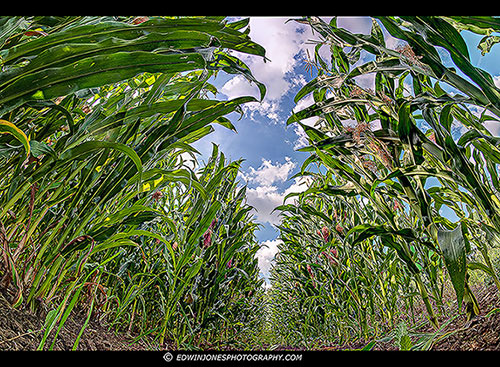 For a larger picture and more details see

https://www.flickr.com/photos/edwinjones/20215626533/in/photostream/
Next an image taken at Canary Wharf and converted to Black and White.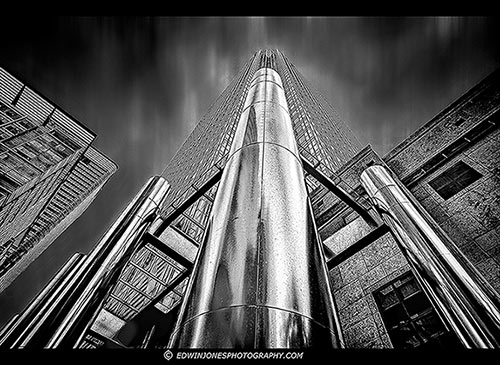 For a larger picture and more details see https://www.flickr.com/photos/edwinjones/20295944954/in/photostream/
Edwin
Posted by RideLeader at 20:08 BST
Updated: Sunday, 6 September 2015 20:12 BST