Sunday 11th October. Ride to Stedham
Although cold to start with the weather today warmed up with sunshine and temperatures up to 16C. The longer of the 2 rides today started at 9.00 at Chichester Cross which coincided with the start nearby of the Chichester Half Marathon. We waited as the runners came up Westgate and streamed past Chichester Cross.
One Photographer was much more serious than me with my little compact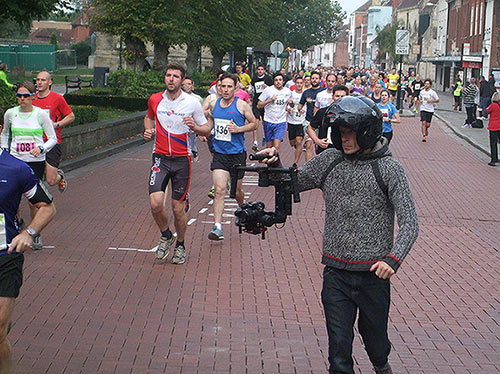 Some of them looked far too happy to be making a lot of effort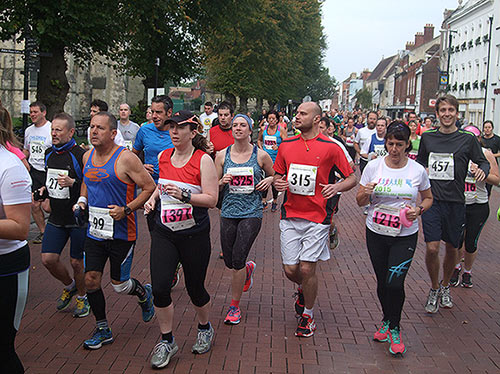 Sam's bike as the runners stream past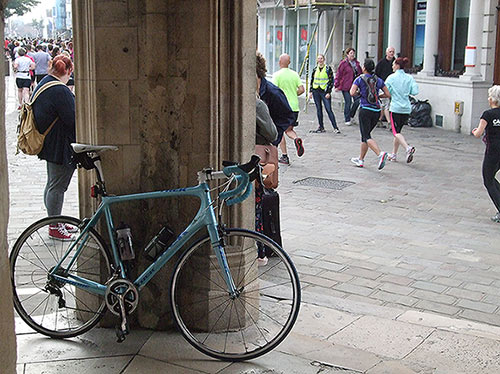 Sam was the leader and he was joined by myself, Russell, Mark and Jeff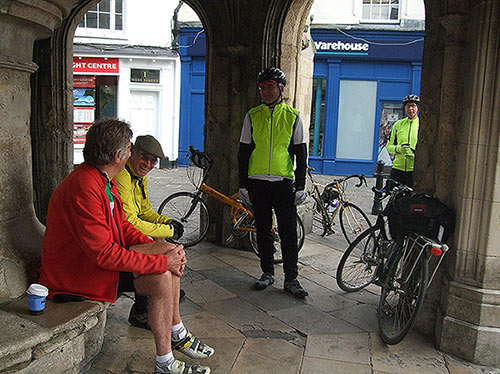 We headed out up Westgate to the Centurion Way and up to Lavant before taking lanes towards West Stoke. Just before reaching West Stoke we saw police at the roadside and soldiers in a field sorting out an unexploded bomb. Sam asked a policeman as we passed and was told they were going to detonate in a few minutes. For some reason Sam didn't sick around and we pressed on at speed. Sure enough a few minutes later we heard the bang. We continued on the lanes via Woodend to Funtington. Just before the junction we heard another loud bang as Sam's rear tyre punctured.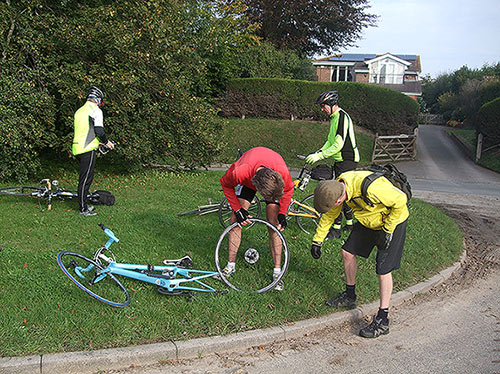 As we finished some riders from Bognor Regis Cycling Club came by. We continued via Racton and West Marden to stop for Elevenses at Compton Tea Rooms. We settled down conveniently close to the Defibrillator in case anybody was feeling the pace to much.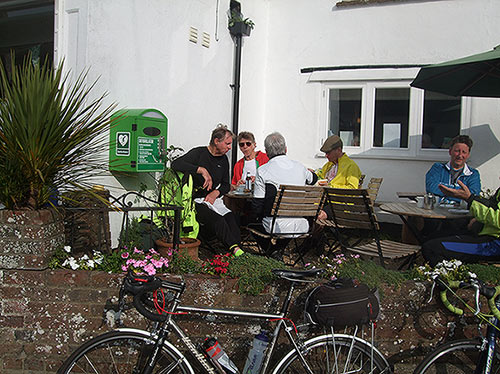 Then it was on via the long gradual climb to Harting Hill and on to Elsted and then lanes via Treyford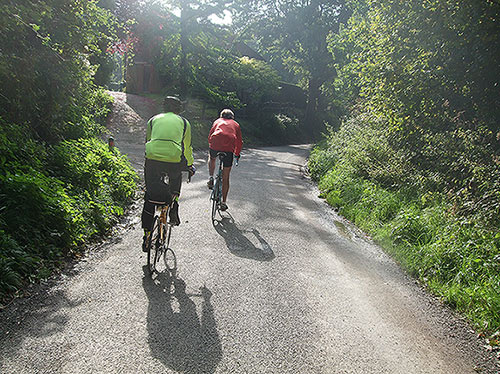 Then it was on via Didling passing the Church isolated among the sheep at the base of the Downs, We turned off via Ingrams Green north to Stedham and lunch at the Hamilton Arms.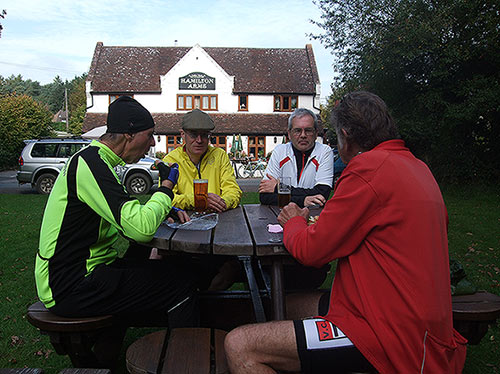 We returned via Ingrams Green and then the lanes via Didling and Bepton to Cocking. After climbing Cocking Hill we had a long fast descent to Singleton to stop for tea at West Dean. Tea though ended up being ice creams sitting by the flower beds at the entrance.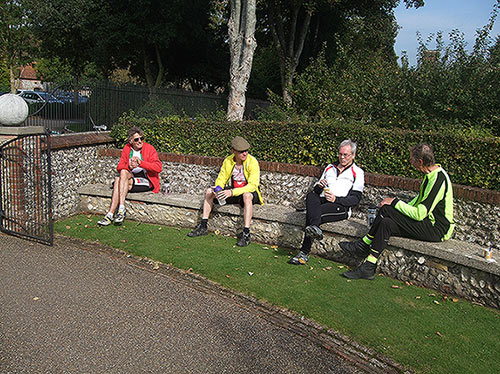 We returned to Chichester via the Centurion Way. Sam was worried that we only did about 40 miles from and back to Chichester rather than the advertised 50. The rest of us were not at all bothered. My mileage from and back to Pagham was 52.
Some of my latest pictures follow. The first is of Star Trails taken early this month over Hiorne Tower in Arundel Park. Taken over 1 hour 15 minutes.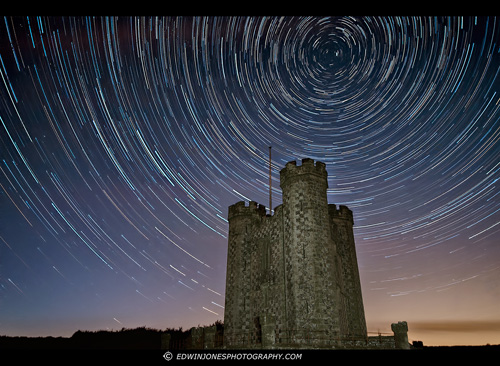 For more details and a larger picture see https://www.flickr.com/photos/edwinjones/21960703215/in/dateposted-public/
The second is one taken at Open House in London last month where one building has a light sculpture of 600 globes in the Atrium.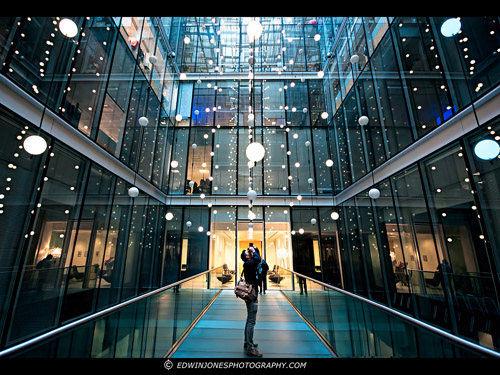 For more details and a larger picture see https://www.flickr.com/photos/edwinjones/22058978561/in/dateposted-public/
Edwin
Posted by RideLeader at 19:12 BST
Updated: Sunday, 11 October 2015 19:20 BST