Sunday 5th February Ride to Midhurst
The weather today was dry with temperatures up to 7C and a light NW wind.
Sam was the leader and he was joined at Chichester Cross by myself, Bob, Mark, Jeff and newcomer Gary Yeoman. There is a story behind Gary as he was a founder member of the Club in 1984 as a teenager and a regular rider until he went to College and dropped out of cycling. Welcome back Gary.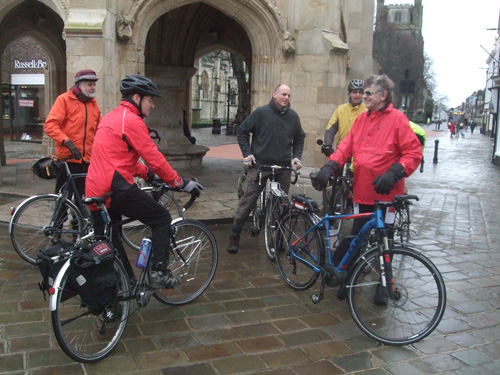 Sam took us out via the Centurion Way to Lavant and then the main road. At West Dean we lost our leader for a little way as Sam powered ahead with electric assistance while the rest of us took the loop road through the village and up the vey steep hill from the Church to rejoin the main road where Sam was waiting for us. Bob took a rest on the verge after the hill and a short way further on decided to head back early. Thanks to Jeff for the picture.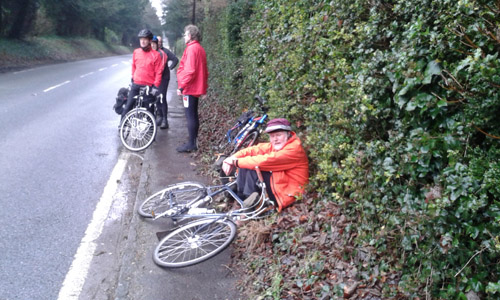 We pressed on to Cocking where we turned off on the backroad to Bepton and then on the nice lane past the Countryman Pub to cross the main road to Stedham. We stopped for elevenses in some nice warm air at the Rotherhill Nurseries Cafe.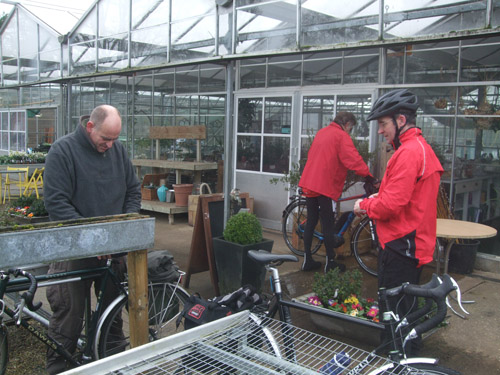 We were given a send off by the Nursery Dog with that pleading "I want food" look. I decided to go straight back for a half day ride and Jeff decided to join me. The main group planned to continue with a loop to the north via Fernhurst and Lodsworth before going on to lunch at Gartons Cafe Midurst.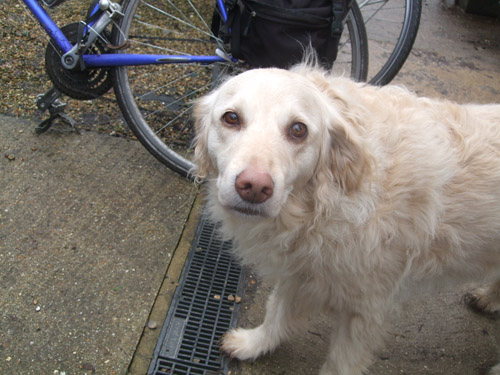 Jeff and I retraced our outward journey. Jeff decided to take the Centurion Way path north of Lavant while I stayed on road and rejoined him at Lavant. A warning in the following picture from Jeff, stay away from the bit of the Centurion Way north of Lavant!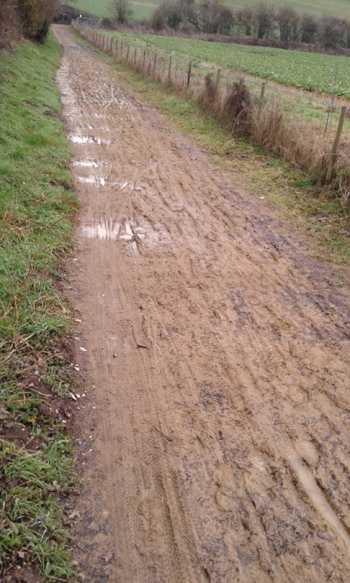 By the time I returned to Pagham by mileage was 43 and getting home just before 2.00 for a late lunch.
My latest picture was taken in Oxford on a visit a week ago on Saturday which included a visit to the new School of Government at Oxford University on their open day.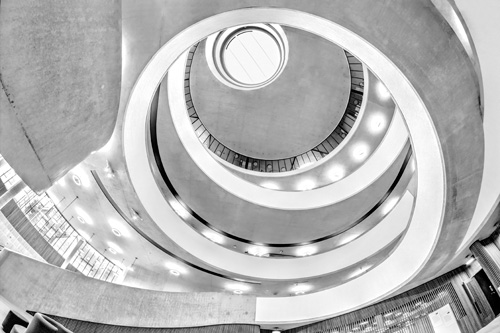 More details and a colour version at https://www.flickr.com/photos/edwinjones/31764891294/in/dateposted-public/
Edwin
Posted by RideLeader at 16:54 GMT
Updated: Sunday, 5 February 2017 16:58 GMT