Sunday 8th January. Mince Pie Ride
Today was the Mince Pie Ride to the house of Philippa and William at Bracklesham Bay.
We met at Chichester Cross at 10.00. Those on the ride were myself, Harvey, Gill, Steve, Mike, Graham and just in time after Bell Ringing Chris so 7 in all. The weather was cloudy all day with light rain early which cleared by the time we left at 10.00. At least it was mild at 10C and very light winds.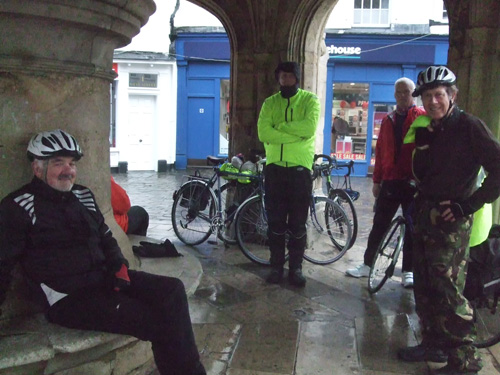 We headed out on West Street and then Appledram lane. we missed the mud of the Salterns Way path by a stretch of the main road. Then it was lanes via the Yacht Basin and Birdham Pool to Birdham. Then from the roundabout a stretch of the B-Road towards Bracklesham before turning off on a backroad via Earnley and on to Philippa and William at Garden Avenue at Bracklesham.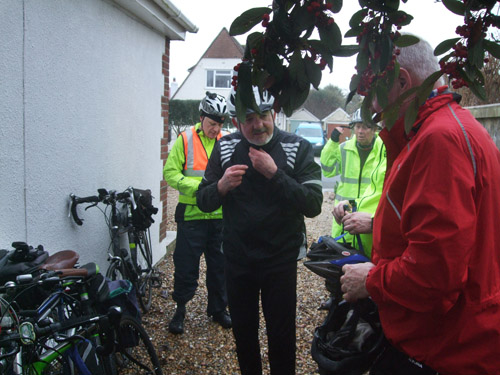 We had a splendid spread provided including sausage rolls, Stollen, Mince Pies and Profiteroles.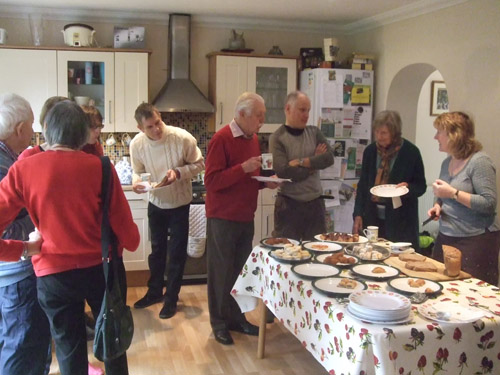 More club members arrived coming direct by car being Dave, Jan, Alan, Liz, Arthur, Lynn, Freda, Jim, Richard and Roy so including Philippa, William and David there were 20 in all.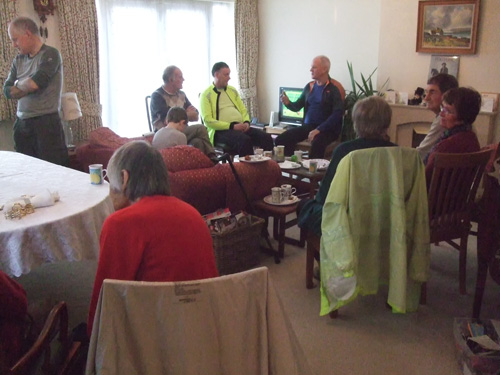 On the way back we took a route on lanes via Almodington to Sidlesham Common. Then it was a stretch of main road towards Hunston where there was a bit of excitement. I found I couldn't pedal so I signaled to stop, tried to get my foot out but found it was jammed. Not clips but toe clips and straps. There then followed a gradual slow fall off the bike onto a luckily soft verge so no injuries. What had happened was that a piece had come off my overshoes and wrapped itself around the pedal and straps so my foot was jammed in the pedal. Must be a new reason for falling off a bike. After some help getting untangled we were on our way again.
Mileage from and back to Chichester was about 18. My mileage from Pagham was 28.
My latest HDR picture is one taken in Wells Cathedral during a day trip from Bath while staying there with family over Christmas week.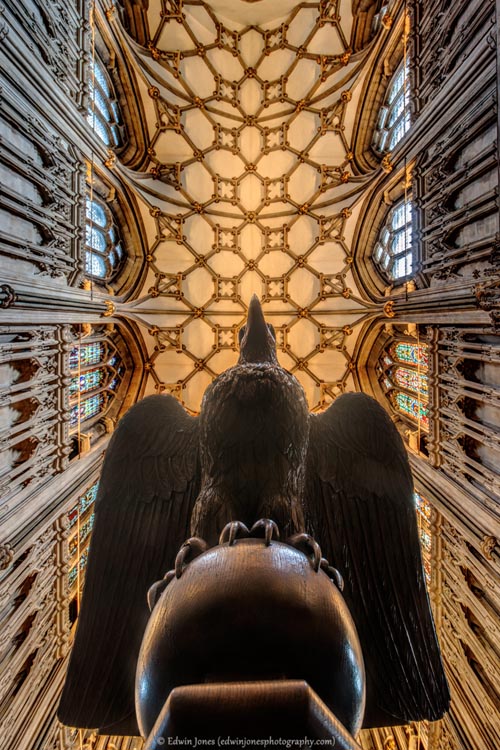 For more details and a larger picture see https://www.flickr.com/photos/edwinjones/31235589043/in/photostream/
Edwin
Posted by RideLeader at 17:05 GMT