Thursday 9th June. Ride to The Spotted Cow, Hunston
Lovely ride this evening to Hunston and back- about 15 miles round trip taking some out of the way tracks and lanes.
John was the leader and he was joined at the start by Michelle, Dmitry, Lucy, Steve, Carol, Mike, Julian and Graham. With Edwin joining at the Pub 10 were out in all.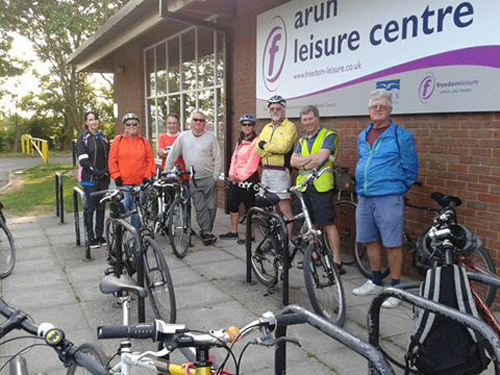 The route out took in quiet roads via Aldwick Bay Estate. Then in was Summer Lane from Pagham and a track across 2 fields including a crossing of the Pagham Rife with some resident Swans.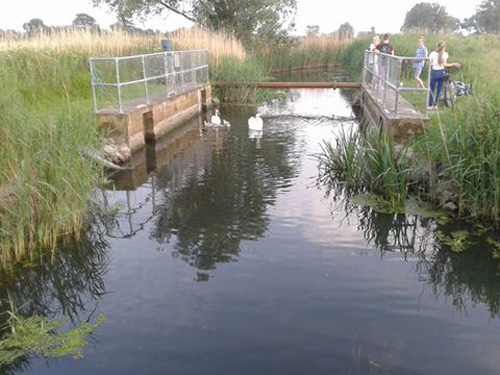 Then on up a backroad to South Mundham and another track across fields to Hunston and the Pub whose trade for the evening dramatically picked up as a result.
Carol had special camouflage for the Pub. Thanks to Dmitry for that picture and Graham for the first 2.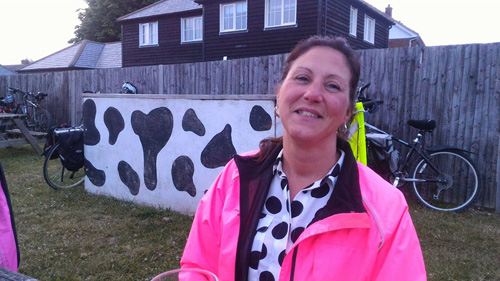 The return was direct down the Pagham Road and across via Aldwick to Bognor.
Posted by RideLeader at 12:07 BST
Updated: Friday, 10 June 2016 12:25 BST