Sunday 31 July. Ride to Forest Green Nr Leith Hill
Today was a pleasant warm summers day with sun most of the day save in the early afternoon and temperatures up to 22C. There was the usual sort of wind a northerly headwind on the way there and a SW headwind on the way home. Russell was the leader and he was joined by just myself and Rex.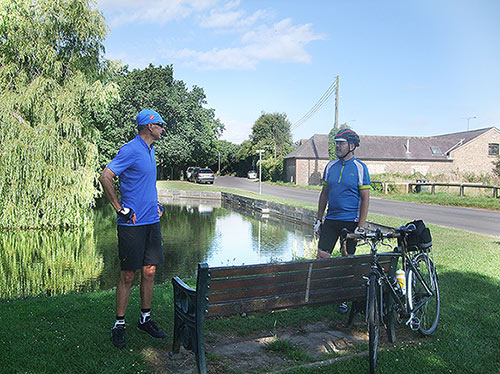 We headed up the usual lanes via Madehurst.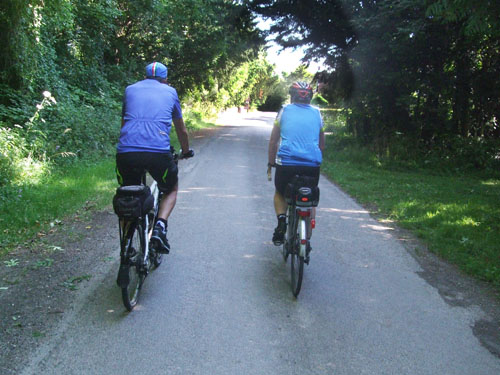 Then up to Whiteways. From there we headed down Bury Hill and then lanes via West Burton to Fittleworth. Rather than taking us up the steep climb towards Wisborough Green we turned off at the bottom on a lane towards Little Bognor.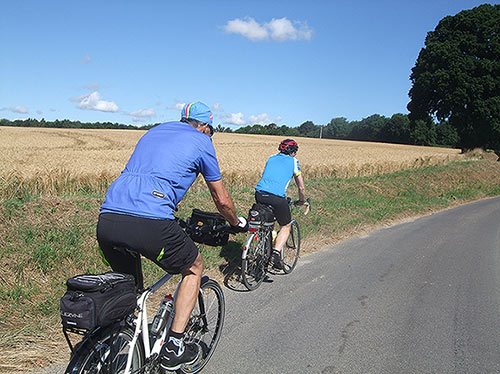 Then it was climbs up and down to the Kirdford Road and down to Kirdford for elevenses at Kirdford Village Shop Cafe which was unusally empty of Cycling Clubs, maybe all at Ride London.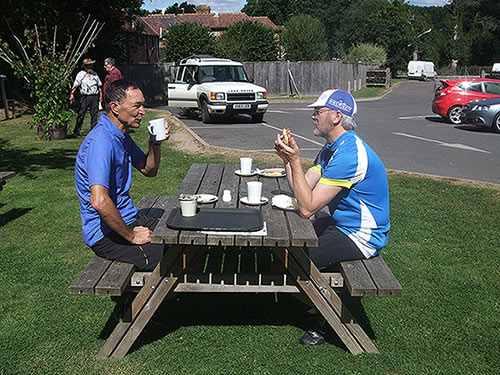 Then it was on seriously north into deepest Surrey via Loxwood, Rudgwick, Cox Green, Ellens Green (too many Greens) Walliswood, Mayes Green and finally Forest Green in the shadow of the looming Leith Hill. We stopped for sandwiches by the Cricket Pitch on the Green before joining Arun Adur at the nearby Parrot Inn.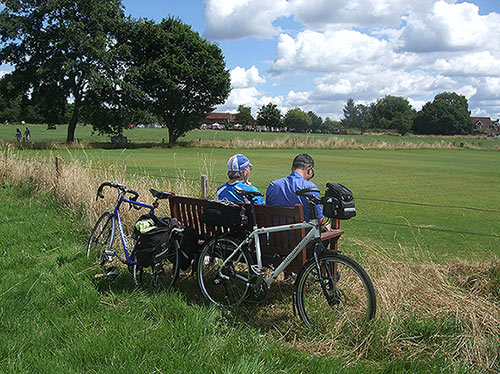 After lunch I left the group and rode up a side road, Tanhurst Lane up to Leith Hill to see the Race. When I got there The Amateur Riders were still coming up due to a serious accident holding up the riders for an hour. The Pro Race was later stopped for 30 minutes to allow the roads to be cleared.
When the Race arrived there was first a breakaway and then the Peloton led by Team Sky who all seemed to be in the middle of chewing after having a feed.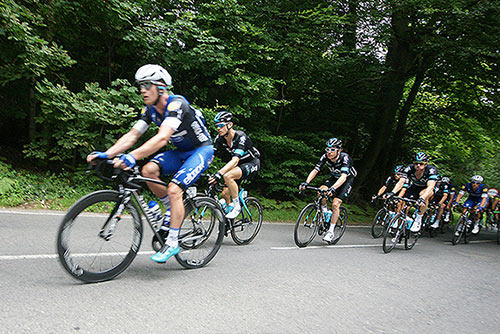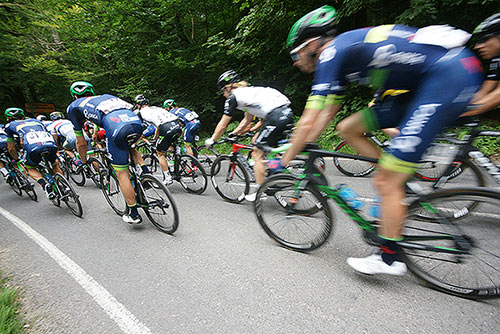 There are many more pictures of the Race on the Club Facebook Page which you can view whether or not you are on Facebook, see
https://www.facebook.com/bognorchichesterctc/
For the return I retraced the outward route before turning off at Rudgwick for Billingshurst. My idea of shortening the ride and getting home earlier was abandoned as the train was cancelled due to the usual "unexpected shortage of train crew" I returned via Amberley and Yapton arriving home not long before sunset at 8.25.
Mileage from and back to Walberton would have been about 71. My mileage from Pagham was 87.
For those who missed it on BBC South Today weather pictures on Thursday Evening below is the picture which was taken. It is an HDR shot of the wheat field next to Summer Lane, Pagham taken with a fisheye lens and done by putting the camera on the ground pointing along a gap in the wheat and then triggering the shutter with a wireless remote. The shot was taken about 10.00am on Thursday.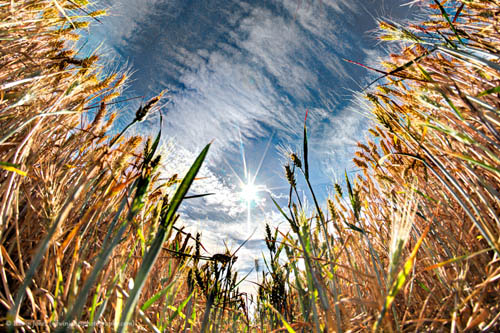 For a larger picture and more details see https://www.flickr.com/photos/edwinjones/28547467651/in/photostream/
Edwin
Posted by RideLeader at 00:01 BST
Updated: Monday, 1 August 2016 10:58 BST