Saturday 23rd July. Ride to Pagham Beach Cafe.
A beautiful day today with unbroken clear blue skies, a SW breeze and temperatures up to 22C and still quite humid.
Steve and Carol were the leaders and they were joined at Bognor Library by Harvey, Julian, Sheila, Dave, Collette and Edwin so 8 in all.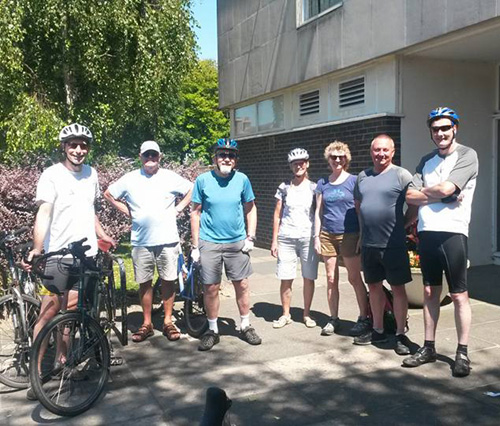 Julian suffered a puncture at the start which turned out to be the valve having come adrift from the tube. Julian replaced the tube with verbal assistance from 3 technical advisors.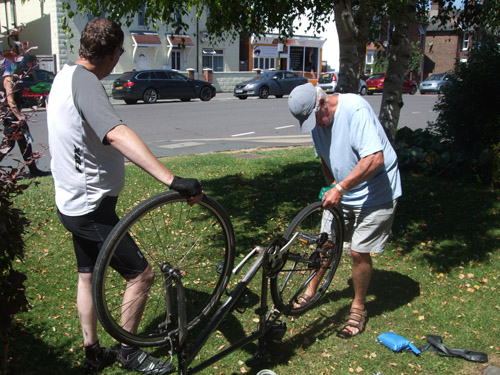 We headed out under the Underpass and then the only hill of the day over the railway bridge on Highfield Road. Then along the cyclepath alongside the A29. Then it was on to Christen the new Cyclepath alongside Rowan Way. Definitely one of the better designed ones with a wide path and good surface.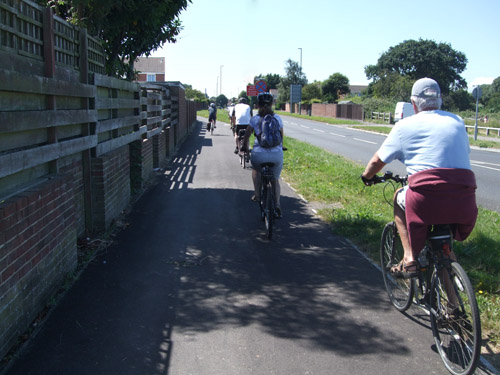 From North Bersted it was west to Rose Green with a brief stop on a back street.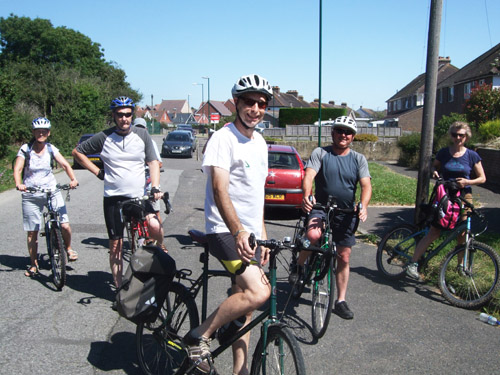 Then on to Nyetimber and straight down the Pagham Road to our tea stop at Pagham Beach Cafe. Ice creams were more in evidence than teas though they did have to be eaten quickly before melting.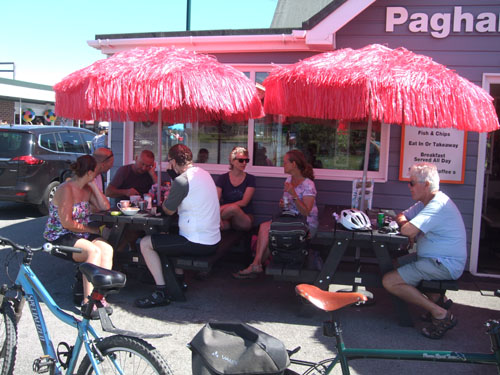 Julian lead us back through Aldwick Bay Estate and one by one peeled off leaving Julian Steve and Carol to depart at the seafront.
Total of 15 miles
Posted by RideLeader at 17:46 BST
Updated: Sunday, 24 July 2016 21:17 BST