Friday 1st January. Ride to Amberley
The New Years Day Ride to Amberley dates back at least 30 years when the original Landlord of the Black Horse, Amberley offered a free first drink to all Cyclists arriving on New Years Day. As a result clubs from 3 counties converged on the Pub. It was too good to last and when the offer was withdrawn so did the cyclists attendance until only Bognor Chichester and Arun Adur CTC kept coming. When the Black Horse closed a few years ago we transferred our allegiance to The Sportsman, Amberley.
The weather was cloudy but dry in the morning turning to a spell of continuous light rain in the afternoon.
I led the ride today and I was joined at Walberton Pond for a late 10.30 start by Sam, Russell and John Maxim. we headed out up Shellbridge Road between the woods. Then it was a short stretch of main road before the turning for the lane via Madehurst.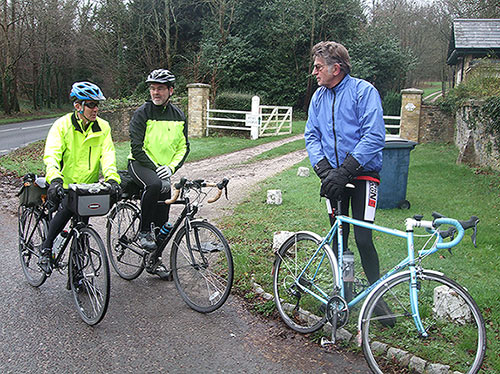 We continued with various ups and downs along the pleasant quiet lanes via Madehurst and then up to the Whiteways Roundabout. We decided to stop at the Kiosk Cafe at Whiteways for elevenses.
Then it was a bit more of the main road with a fast 40mph descent of Bury Hill before turning right into Bury and the lane across to Houghton. Then it was on to Amberley arriving bang on 12.00 to get some of the few unreserved tables. Another 6 from Arun Adur joined us for lunch.
The rain started just as we left so it was a direct route back up Houghton Hill. I returned home via Yapton and the Prom via Felpham and Bognor with the Tide in and the waves a little wild.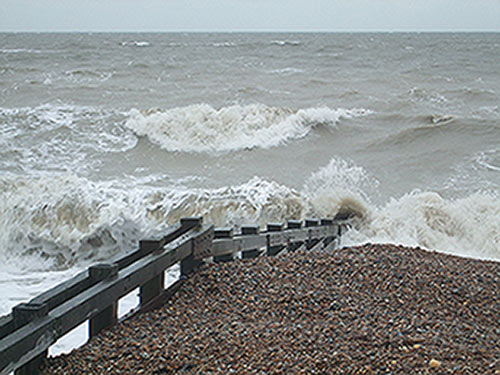 Mileage from and back to Walberton was about 18. My mileage from Pagham was 40.
My latest picture is one taken while I was away in Bath for Christmas. The shot was taken about 7.15am Boxing Day before anybody was up and about and shows a view of Bath Abbey.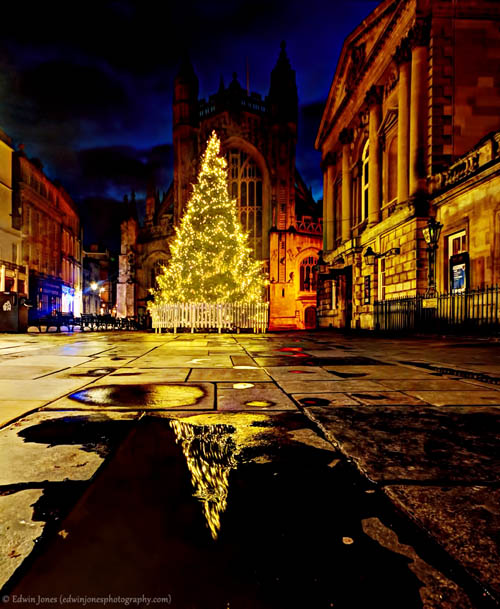 For a larger picture and more details see
https://www.flickr.com/photos/edwinjones/23958630471/in/dateposted-public/
Edwin
Posted by RideLeader at 17:45 GMT
Updated: Friday, 1 January 2016 17:55 GMT