Sunday 18th May. DA Event I-Spy Ride
This Event had a start at Southwater Country Park Cafe at 9.30 and participants made their own way there. The weather was beautiful with clear blue skies and warm summery temperatures up to 22C.
I planned to get there train assisted though engineering work closed the line from Chichester to Ford making a train from Littlehampton required. It was a pleasant ride along the seafront to start with this picture taken at about 7.00 at Felpham .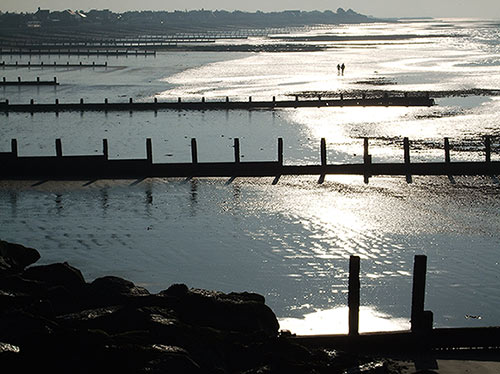 After arriving at Billingshurst it was then about an hour's ride to Southwater. The only other Bognor Chichester members taking part were Colin and Russell. There were 4 from Arun Adur and 7 from Horsham Crawley plus the organizer this year, Pete Ayres.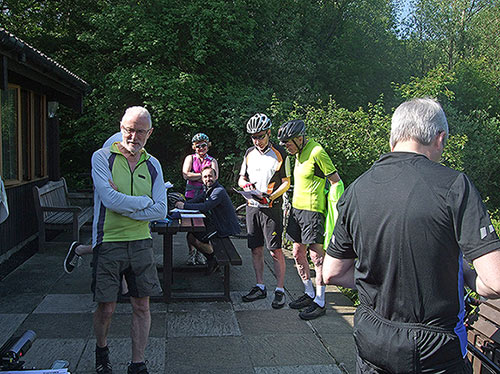 I joined Colin, Dave Fox and Richard Boulton in a team and set off with our route and clue sheet. The ride was mainly on quiet lanes with few hills and about 30 miles during the day.
The lunch stop was at Fishers Farm Cafe, Wisborough Green where John Maxim joined us. Colin left at lunch.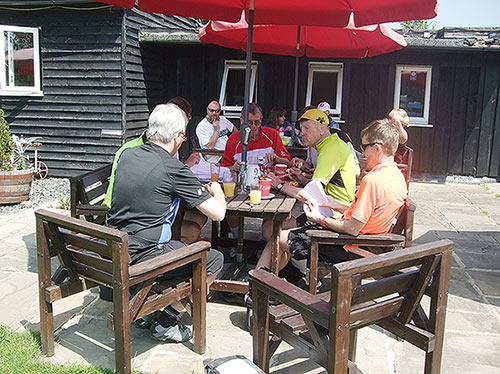 The rest of us continued with more clues returning to Southwater for tea and the results. Our team was third. Gordon and Jacqui from Horsham Crawley were 2nd and Val, Barbara and Bob from Horsham Crawley were first by virtue of the tie break of the number of post boxes on the route.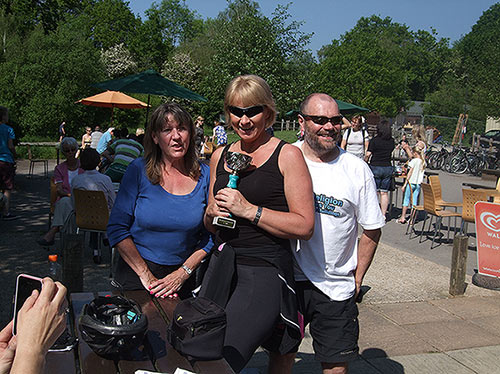 With the addition of riding to and from Littlehampton and to and from Southwater my mileage for the day was 70 depite the train assistance.
My latest processed HDR picture was taken in London on 19th May looking straight up at a building next to London Bridge.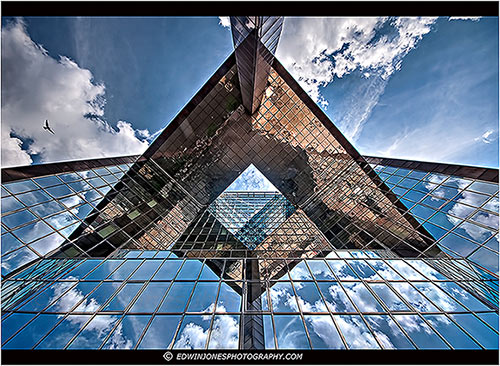 For more details and a larger picture see https://www.flickr.com/photos/edwinjones/14042022977/
Edwin
Posted by RideLeader at 18:18 BST