Sunday 11 May. Ride to New Alresford
The weather today was a little blowy, well actually steady 30mph gusting to 40mph mainly from the west with a little south. We managed to avoid the isolated showers and stayed dry all day. It was mainly cloudy in the morning and pleasant sunshine in the afternoon. Sam was the leader and joining him at Chichester Cross for the early 8.30 start were myself and Colin.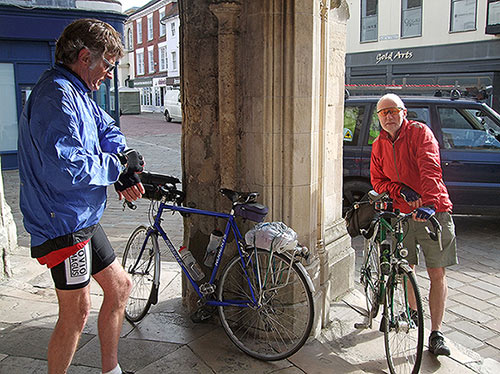 We headed out into the wind on the South Coast Cycle Route via Westbourne , Rowlands Castle and Finchdean. As we started up the gentle climb towards Buriton we started to encounter riders on the Hampshire Hilly Hundred, a Sportive Event organized by British Cycling. The riders had started from Winchester at 8.00am. The riders kept coming in the opposite direction as far as East Meon. After the first few hundred times of saying hello it got a little tiring!
As we cycled through Buriton Woods the combination of the dull day and less light under the trees lowered the shutter speed for a nice effect.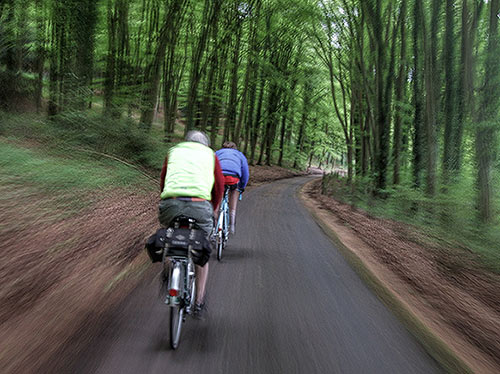 As we descended the steep north side of the Downs towards Buriton groups of Sportive riders were coming up with cars trapped among them and Sam let out a somewhat annoyed (understatement) yell as some cyclists were way over on the wrong side.
We continued on the lane near Ramsdean to East Meon and a coffee stop at the village shop which does hot drinks.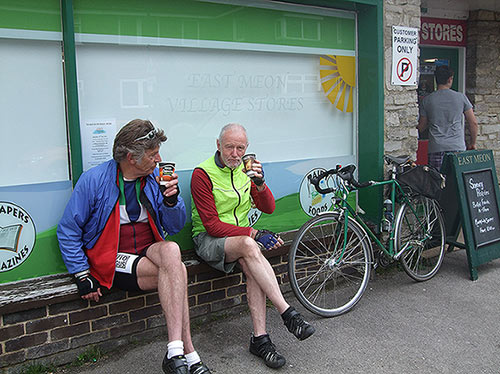 Then it was on to West Meon and quiet lanes to New Alresford for lunch. We found a good cafe with bike parking at the back so I took a photo for future reference.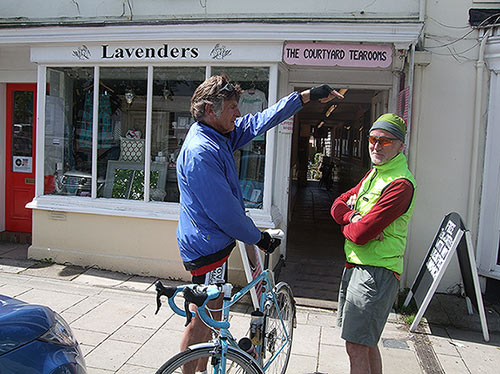 Then it was more lanes via Tichborne and Cheriton and then a fair few climbs on lanes south to Bishops Waltham.
Then it was more lanes east, finally picking up a tailwind to Swanmore and on to Lotts Cafe, Hambledon for an early tea. Camera man for a change is Colin.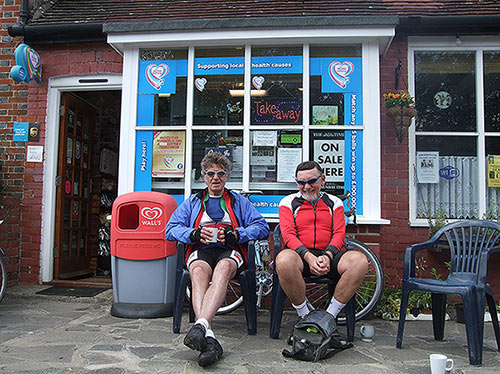 After tea there was a steep climb on a lane with some curious onlookers.
We continued on lanes via Cathrington and Horndean and then Rowlands Castle. Here Sam stopped for a second tea while Colin and I having further to go pressed on for home.
The nearest a shower got was this view from the Bognor Chichester cyclepath. Luckily it shifted away east and out to sea before I got to it.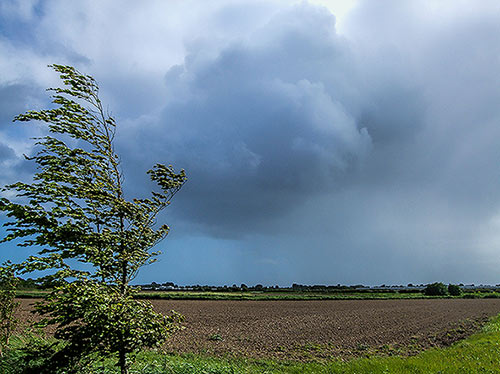 Mileage from and back to Chichester was 73. My mileage for the day from Pagham was 87 making it my longest ride of the year so far.
Below is a picture I took a City Hall London last year which I processed for a panel of 3 for a Camera Club Competition and which gained 3rd place.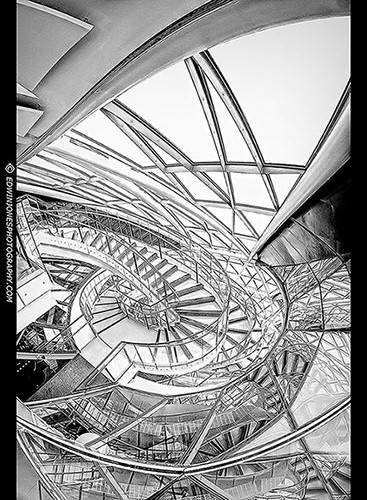 For a bigger picture and more info see https://www.flickr.com/photos/edwinjones/14119740486/
Edwin
Posted by RideLeader at 20:30 BST