Sunday 30th November. Ride to East Wittering
The weather for today's ride was very good with temperatures fairly mild at 10C, light wind and a mainly sunny day which got sunnier as the day went on.
Arthur was the leader and he was joined at Chichester Cross by myself, Lynn, Sam, Graham, Martin, Jan, Richard Carlise, Harvey and Bob so 10 in all.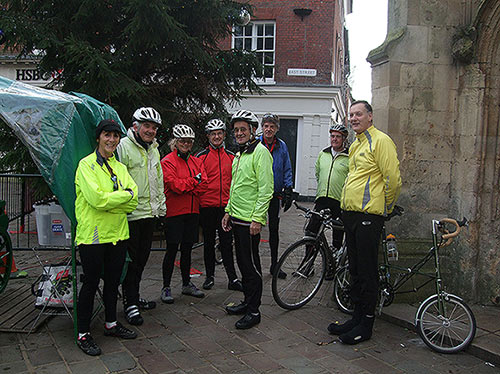 Arthur led us out via Appledram Lane and then to avoid the mud we took the main road to Chichester Yacht Basin Cafe which seemed to be occupied by large numbers from Worthing Excelsior. Sadly this will be our last visit to this much frequented cafe over many years as it permanently closes on the 7th December and the site will then be redeveloped.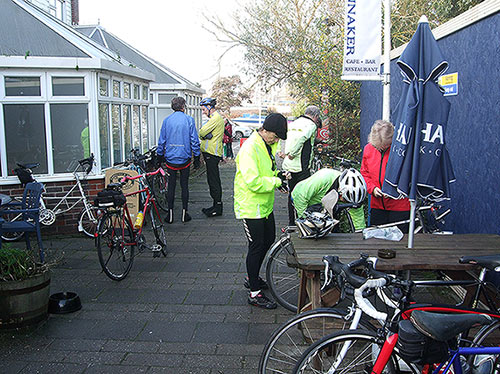 Jan and Richard left us after elevenses and the rest of us continued on lanes via Birdham Pool where the tide was very high but not quite flooding the road. Then it was on via Birdham and Shipton Green and on to East Wittering for lunch at The Boulevard Cafe. They served their usual enormous portions.
In the afternoon we headed back on lanes via Earnley, Almodington and Sidlesham Common before retracing our steps to Appledram Lane and a stop for tea at Fishbourne Roman Palace Cafe. This one closes as usual mid December and reopens 1st February.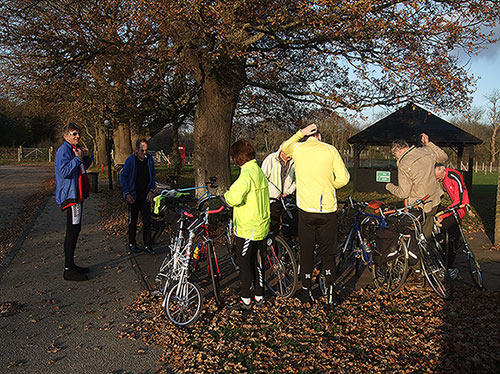 Mileage for the day from and back to Chichester was 22. My mileage from Pagham was 36. It did feel like we the sort of day when we spent more time in cafes than on the bike and very enjoyable too..
My latest picture to be processed was taken on a tour of the Channel 4 Building in London looking down at the entrance area.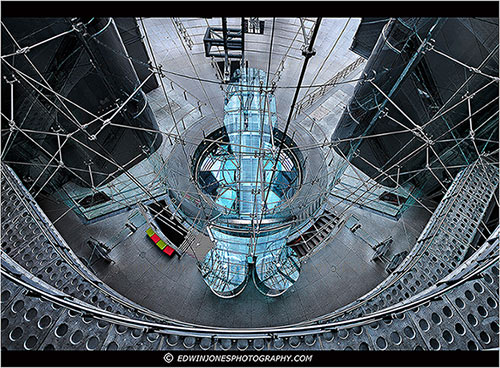 For a larger picture and more detail see https://www.flickr.com/photos/edwinjones/15863930916/in/photostream/
On a Christmas note my latest picture to be published is on the front cover of InBath a local Events Magazine and is a view of Bath Abbey taken a few years ago at Christmas.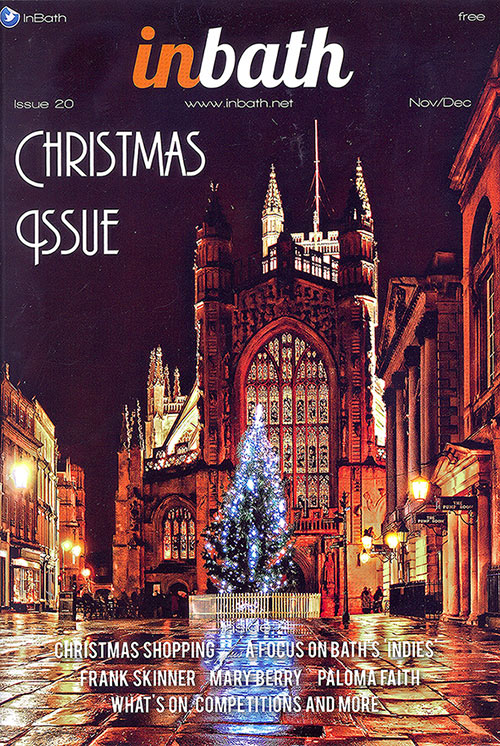 See also the write up on their Blog about my Photography http://www.inbath.net/2014/11/edwin-jones-photography-provides-this-issues-front-cover-image/
Note that this Thursday 4th December is the Club Night with a Christmas Quiz and that next Sunday 7th December is the Christmas Lunch Ride followed for those who have booked by the Christmas Lunch at The Walnut Tree, Runcton.
Edwin
Posted by RideLeader at 18:04 GMT