Saturday 13th September. Saturday Ride to Sidlesham
Thirteen cyclists went on a ride to 'The Crab & Lobster' in Sidlesham on Saturday afternoon, starting from Chichester. Those taking part were Julian, Alan, Bob, Liz, Debbie, Roy, Angela, newcomer Tizzy, Nicola, Steve, Carol, plus myself and Phillippa.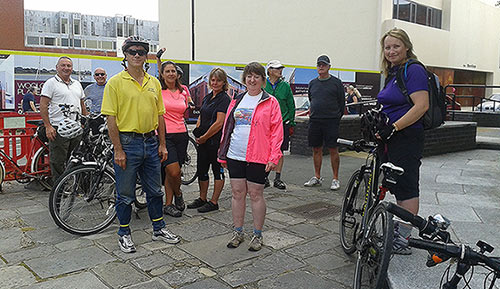 The route firstly went along Chichester Canal towards Hunston. The group then took Cycle Network Route 88 from North Mundham to Sidlesham, via Fisher.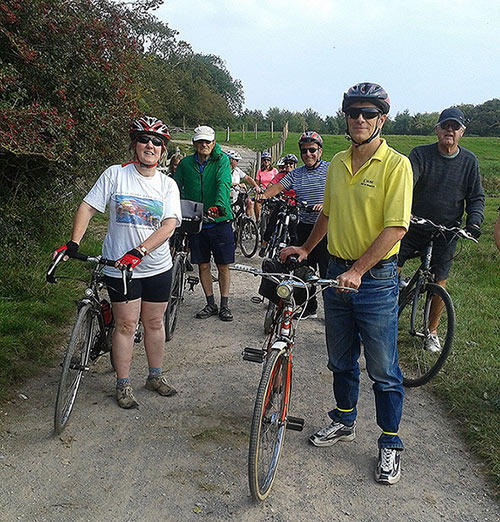 The ride to the pub took just over an hour and, on arriving, it was decided to sit in the garden, as the weather was so warm and sunny. Whilst there, an old Bentley car arrived which was taking part in the Goodwood Revival event taking place at the weekend. Everyone was very interested in the old car!
After sorting out a puncture, the group returned to Chichester, taking a slightly different route via Vinetrow.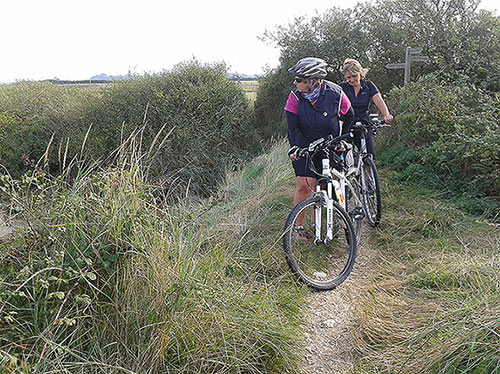 Philippa with pictures by Graham
Posted by RideLeader at 12:22 BST