Sunday 19 October. Ride to the Club AGM at West Stoke
The mornings ride today was very short just from Chichester to West Stoke Village Hall for the Club AGM.
The weather was far better than most recent AGMs being dry and warm up to 18C although windy. I was the leader and I was joined at Chichester Cross by David, Martin, Arthur and Lynn. A lot more went direct to the hall.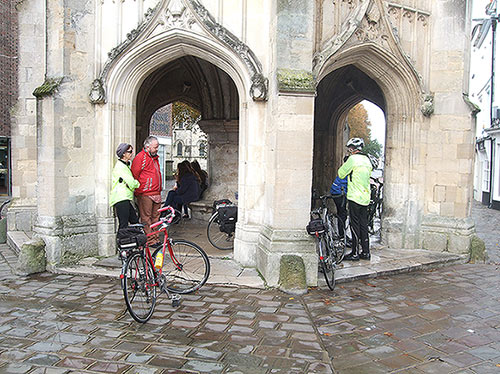 We took a fairly direct route west from the Cross and then up the Centurion Way Cyclepath. Then it was some narrow lanes to West Stoke.
At the Hall more members joined some by car and some by Bike including Richard, Alan and Liz, Freda and Jim, Rex, Colin, Philippa, Jim Jennings and Jeff and Bea Lander. A total of 16 attended in all.
After the meeting we made our separate ways back.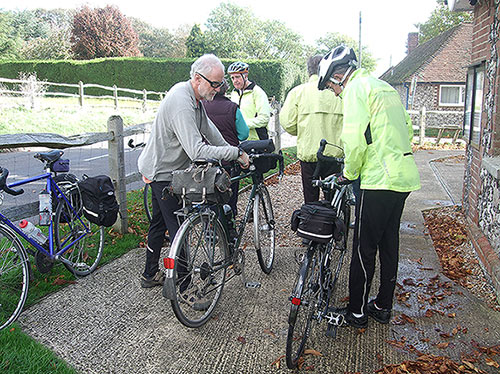 Colin joined me for a longer ride back via Funtington, Walderton and Stoughton and the lane to East Marden.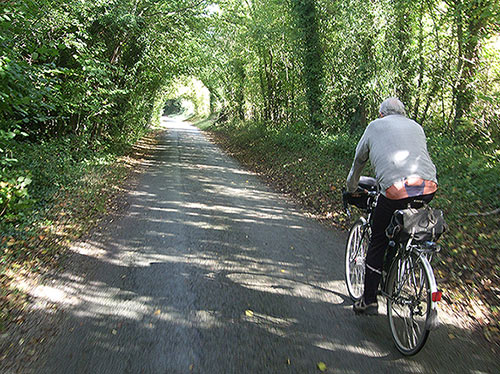 We then headed back via Chilgrove and Lavant with a stop for tea at the Aero Club Cafe. For the last month this has been relocated to a renovated old control tower while the old cafe is rebuilt. The new cafe has a nice art deco look.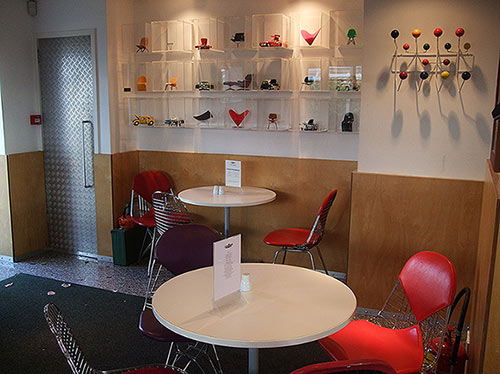 It is on 2 floors with some great views over the race track from the balcony of the 2nd floor. We have scheduled it for a Saturday ride visit in March.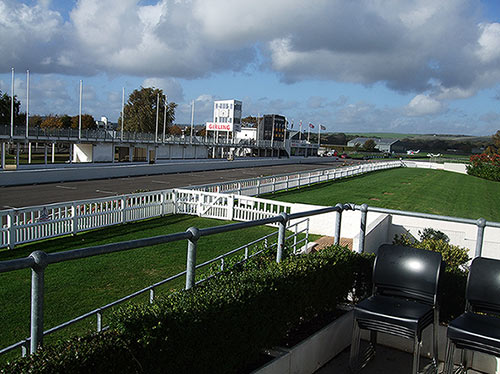 My mileage for the day from Pagham was 37.
My latest HDR picture was taken on Open House day showing the staircase at the London School of Economics new Student Centre.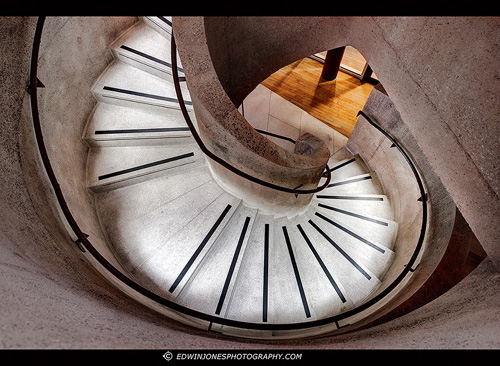 For more details and a larger picture see
https://www.flickr.com/photos/edwinjones/15368351398/in/photostream/
Edwin
Posted by RideLeader at 17:44 BST
Updated: Sunday, 19 October 2014 17:46 BST