Sunday 3rd April. Ride to Fernhurst
The weather today was much improved over last weekend with temperatures up to 13C, light winds and the occasional sunshine. I was the leader and I was joined at Chichester Cross by Colin, Russell and Roger. We met at Chichester Cross at 9.00 and there was a second ride meeting at 10.00 for a flat ride to Hayling Island. That ride attracted 7 so there were 11 out for the day.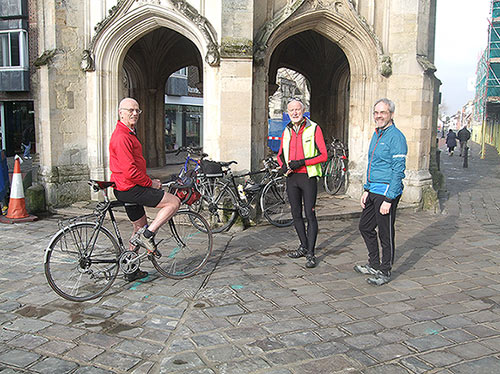 We headed out via West Ashling, Watery Lane and Funtington. Then it was the B-Road up via West Marden to Compton where we were looking forward to a stop for hot drinks. We arrived about 10.00 just before various other cycling groups and Clubs piled in.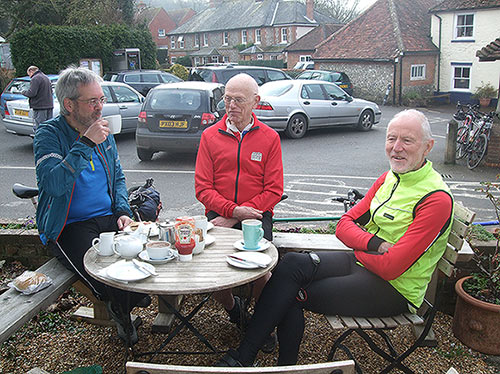 We continued north and after a short way a jammed chain resulted in my chain breaking. I used a chain breaking tool and a power link from Russell and help from Colin to get it all mended. We continued on up the hill and down to Harting. Then it was on a lane via Elsted and Elsted Marsh to Stedham. It was north from there on a lane I have not used for a year up a long hill via Redford. That is a few houses and a garage with out of order pumps looking to date back pre-war.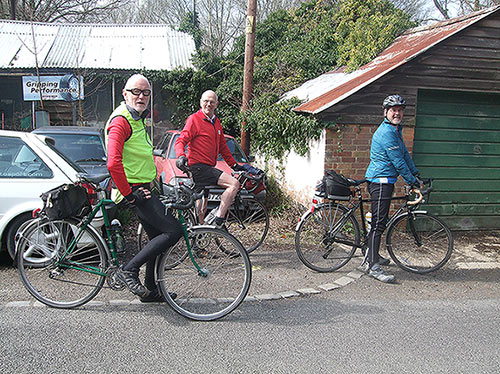 Then it was down and more lanes to Fernhurst and lunch at the Red Lion. Most of us had sandwiches though Roger had food at the pub and found it was very crowded. Roger left us after lunch to go and visit a book fair.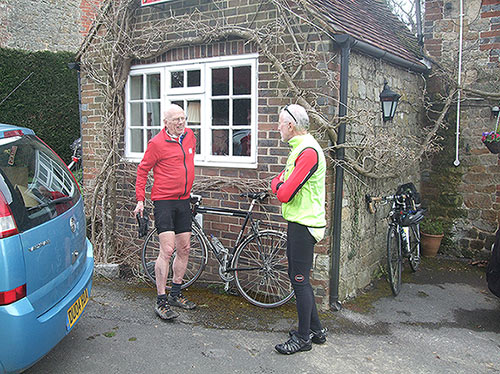 The rest of us continued on lanes via Lickfold. Lodsworth and Selham. Just north of Selham we came across a big tree felled by last weekends Storm Katie.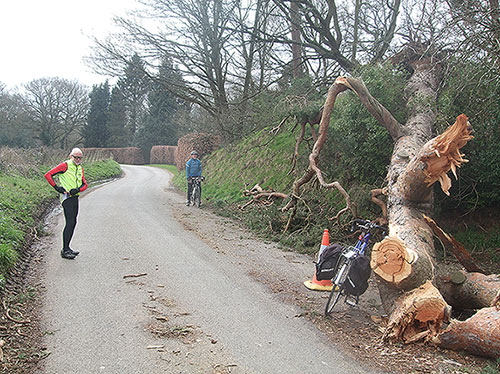 Then it was on via Heyshott to Cocking where we would have stopped for tea at the Moonlight Cafe but found it closed. Then it was on up Cocking Hill and down to Singleton where Russell and Colin turned off to head back home to Littlehampton/Barnham. I returned via the Centurion Way and stopped for a hot drink and cake refuelling at the Canal Basin.
Mileage from and back to Chichester was 50. My mileage from Pagham was 63.
On Friday morning I rode before Dawn to Selsey to get some early morning pictures of the Selsey Lifeboat Boathouse before it is demolished sometime in the next year. The first shot was taken at Dawn with the colours being as seen.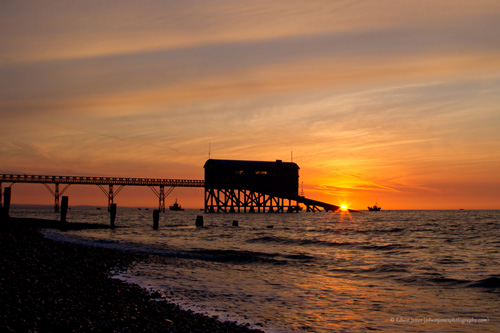 For a larger picture and more details see https://www.flickr.com/photos/edwinjones/26145730486/in/dateposted-public/
The next one taken from the eastern side with a filter to reduce light and obtain a 71 second exposure which gives the sea a milky look.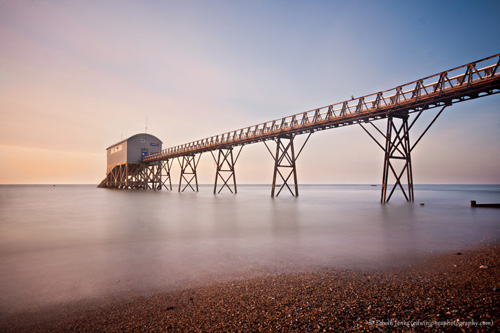 Edwin
Posted by RideLeader at 18:31 BST
Updated: Sunday, 3 April 2016 18:32 BST