CTC ride to West Marden Sunday 12 Jan
Ride write-up
With Colin in China and Edwin in Lanzarote, it fell to Sam to lead today's ride.
As Sam had spent yesterday cutting up logs he had just the right back angle for riding ( see picture).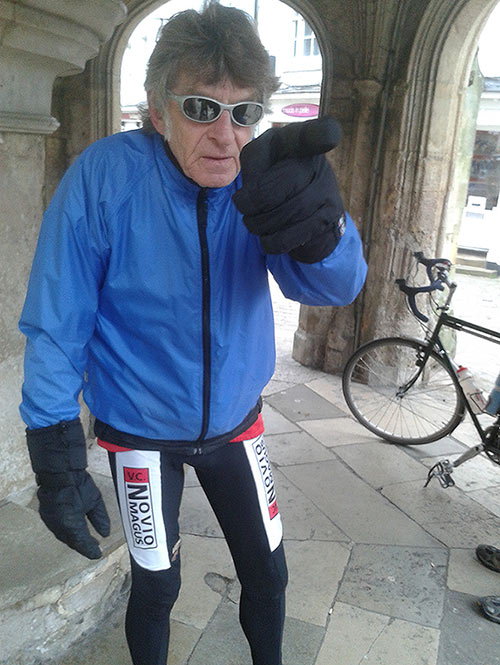 Gill, Harvey, Jeff, Keith and Mark turned up for a direct ride to Emsworth for a coffee stop where Sam charmed the waitresses in his usual way.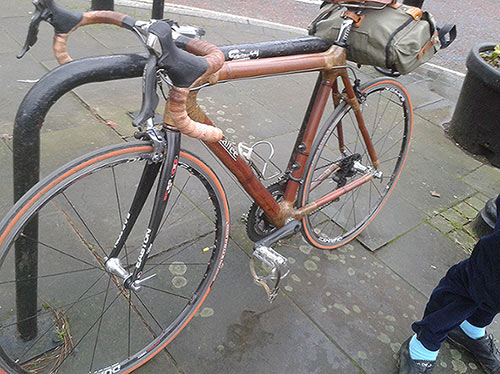 Keith's Bamboo bike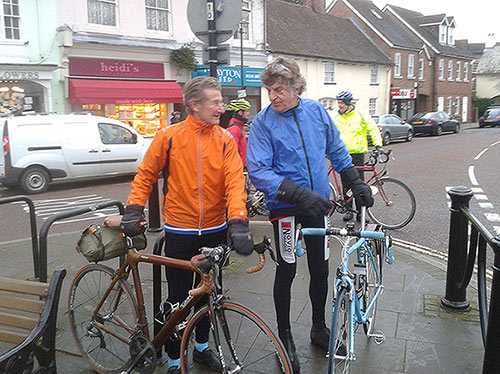 Boy's and their Bikes
It was the most direct route up to West Marden via Westbourne and the 'valley route' as it was a dismal cold day threatening rain. (here Edwin feels very smug no doubt cycle in a sunny 20 degrees C)
4 elected to have sandwiches in the covered bus shelter and 2 opted for soup and a roll in the Victoria Inn. The Victoria Inn was heated by a lovely wood burning stove, the bus shelter wasn't.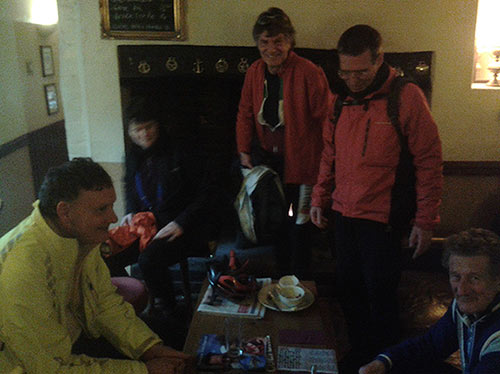 Warm Lunch Wood Stove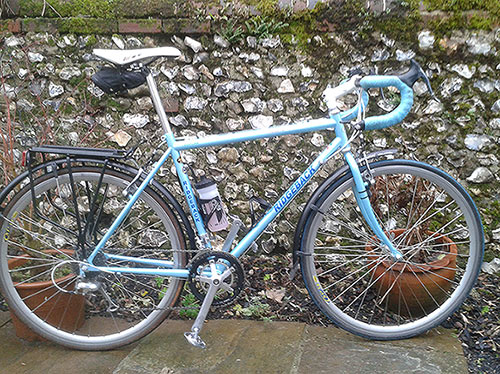 Sam's Old Man's Bike!
Sam took little persuasion to abort the stiff climb to Forestside to head down to Rowlands Castle as it had started to drizzle. So yet again the shortest way home via Funtington and West Ashling was chosen and we were all safely home by 2pm.
Thank you Sam.
Jeff
Posted by RideLeader at 18:49 GMT