Thursday 22rd August, Arun Leisure Centre to The Maypole, Yapton
The last evening ride of the season, and a record turnout, 10 waiting to ride at the Arun Leisure Centre -
Carol, Steve, David, Tony, Julian, Sue, Graham, Edwin, Harvey, and John.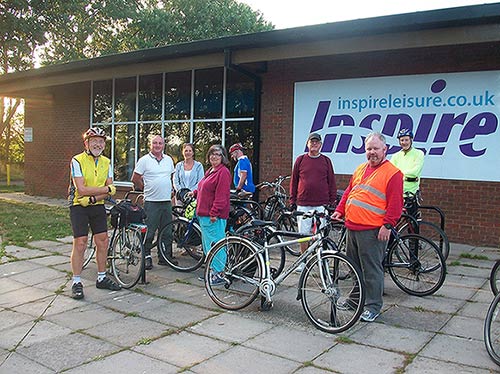 A perfect evening for cycling, lovely sunshine, a light breeze, and temperatures in the early teens.
We set out down the usual back routes to Hoe Lane at Flansham, where we joined the cycle track up to Barnham.
Arriving at Barnham in the glare of the setting sun, we took the lane to Walberton and a large semi-circle through Walberton Village, North End, then Lake Lane where we took the foot crossing over the railway inot Maypole Lane. The sun was just about setting as we arrived at the pub.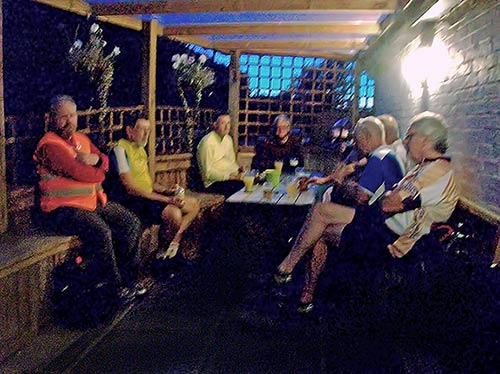 Definite evidence of the night's drawing in was provided by the fact that we left for home before 9.30pm in the pitch black, heading down Maypole Lane then North End Road before the street lighting appeared in Yapton.

Then it was the usual route via Bilsham Corner, Comet Corner, then Middleton, Felpham, and back to Bognor.
My mileage for the evening was 13.5.
Graham
Posted by RideLeader at 00:01 BST