Saturday 27 August Bognor Library to Brick Kiln Garden Centre
Steve and Carol were joint leaders today for the ride to Brick Kiln Nursery, 25 riders left Bognor Regis library a special welcome to the young riders Nyree and Nel and Ben who rode all the way from Coldharbour to be with us.
We decided that as there was such a large group to split into two. I would lead the first with my back marker Julian.(Thank you Julian) Graham leading 2nd with back marker Carol, (Thank You Graham) Carol and I were also equipped with our trusted walkie talkies which worked perfectly helping to keep us all safe.
We made our way through the Bognor Coach park under the under pass to the leisure centre from there out through the new housing estate to the new A259 where we crossed into Hoe Lane. At the end of hoe lane and the Barnham Path by the church we stopped and waited for 2nd group to arrive for photo.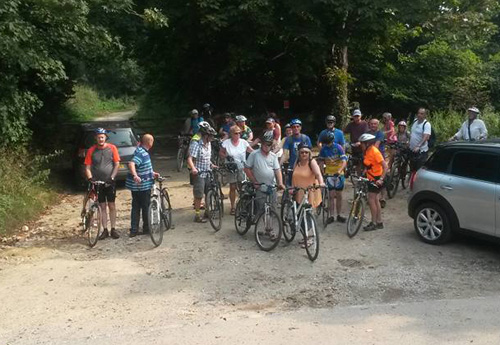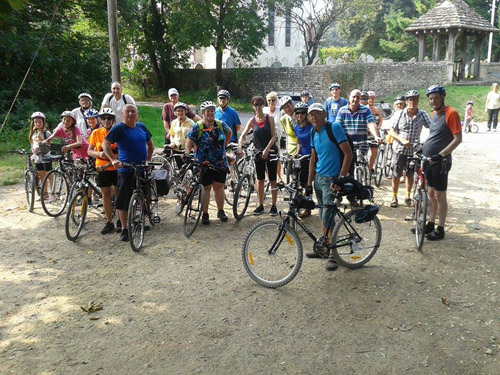 The first group then left made our way out of church lane under Barnham railway bridge towards Wilkes Head Pub where we turned left through St Philip Howard School into Ivy Lane, we then made our way to Aldingbourne church via hook lane we waited for second group who were couple of minutes behind then had second photo shoot we all left and made our way to Tangmere aerodrome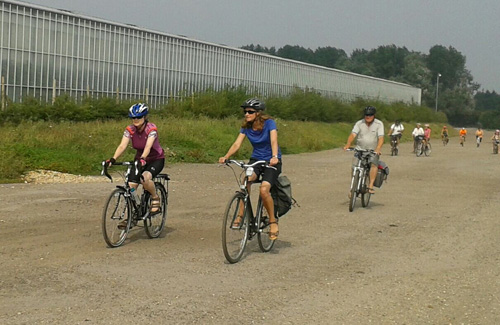 Then it was the quite lanes that would lead us to the Gribble inn Oving where we split into 2 groups to make our way via Drayton crossing out to Bognor Cycle path and to our destination Brick Kiln where we all had tea and cakes and cold drinks. Edwin joines us there so 26 were out in all.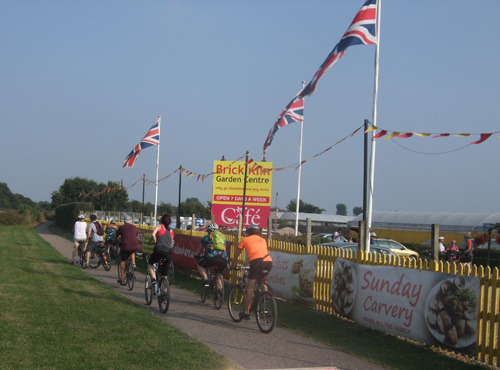 On the return journey the new leader would be Carol who took the cycle path back to Bognor, Harvey branched off at Colworth and lead a group back to Barnham (Thank you Harvey) whilst the main group made their way back to Bognor railway station with riders departing along the way
Steve Woods
Posted by RideLeader at 00:01 BST