Thursday 11 June Hunston
There were 11 on the Thursday evening ride. We went along the prom to Aldwick then Nyetimber and Summer Lane and across the field to Honer Lane.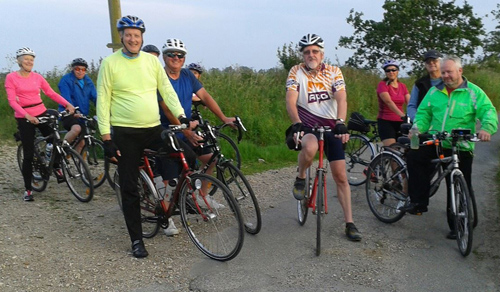 We turned before fisher across the usual field tracks to come out at Hunston church. Just before the rough stuff John had a rear puncture so we were a bit late arriving.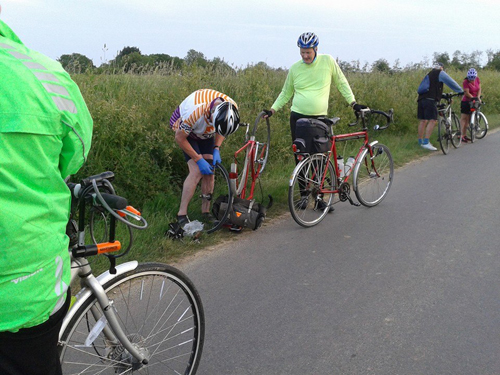 Ann and Roy had to turn back at the puncture stop due to our late running. Just after Fisher the track went across a newly ploughed field. Edwin joined us at the pub after time trialing.
On the way back a bizarre incident occurred when the bracket at the top of Julian's saddle stem snapped suddenly. He was left uninjured but with no saddle. No repair was possible so he cycled standing up for the last mile or so back to the Arun Leisure Centre.
Round trip mileage was 16.
Graham
Posted by RideLeader at 00:01 BST