Saturday Ride -Bognor Regis library to The Forge, Slindon
A misty day today, no wind but temperatures lingering around 7/8 degrees, kept down by the fog which dispersed a bit as we rode northwards, but re-appeared as we headed back to the coast.
I was joined at the library start point by 16 others - Carol, Steve, Maureen, Harvey, Chris, Mike, Alan, Liz, Steve(2), Alan(2), Julian, Dave, Sheila, Clair, Russ, and Colin.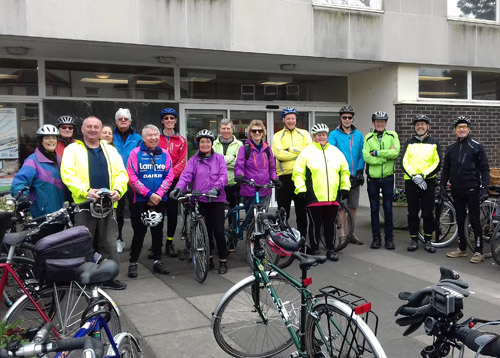 We headed out through the usual back lanes to Felpham and the Arun Leisure Centre, then it was onto the new Bakes Mead Estate which seems to have opened a new bit of road every time we go through it. After successfully negotiating it I took the group down Stanover Road to join the Barnham cycle track, which was considerably less muddy than the last time we used it.
From Barnham it was cycle track to Walberton, then West Walberton Lane to Fontwell. Under the A27 subway and into the woods of the Slindon Estate where the track was hard surfaced and quite dry.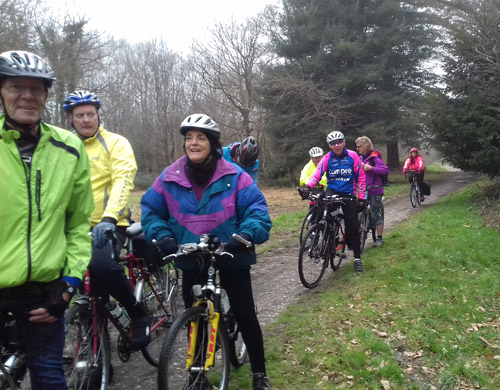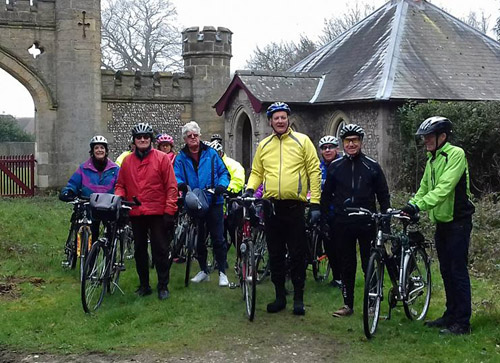 By this route we emerged into Park Lane and in doing so avoided the agressive gradients of Folly Hill at Slindon College. A short sprint found us at the Forge tea rooms after an uneventful run. There we met Edwin who had made his own way by a more adventurous route but came back with us.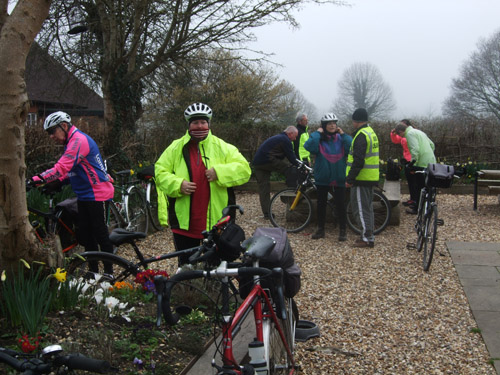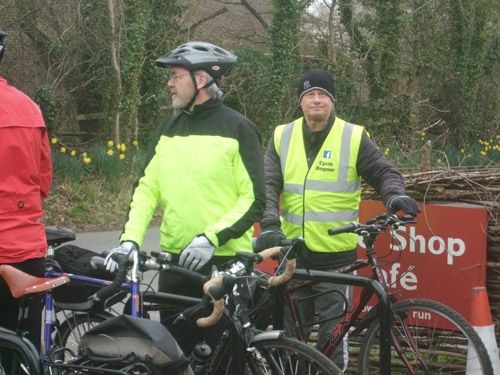 I took a straight run back via Slindon Common Road and Sunnybox Lane down to Walberton and Yapton which included the usual treacherous crossing of the A27. We reached Bilsham without incident and crossed the A259 into Middleton at Comet Corner where roadworks are in place. This makes the difficult crossing easier than normal as a temporary pelican crossing has been set up to negate the missing central refuge.
We made it back to Bognor via the seafront with a round trip mileage of 18.2.
Graham
Posted by RideLeader at 22:12 GMT
Updated: Saturday, 11 March 2017 22:30 GMT