Sunday 29th September. Ride to West Marden.
There was fairly good weather today, starting cloudy but sunny from 11.00 and temperatures of about 19C.
I was the leader and there was a pretty good turnout. I was joined by Sam, Alan, Avryl, Chris, Tony and Marilyn, Harvey, Jo, Andrew Kerry- Bedall and newcomer Andrew Willis so 11 out for the day.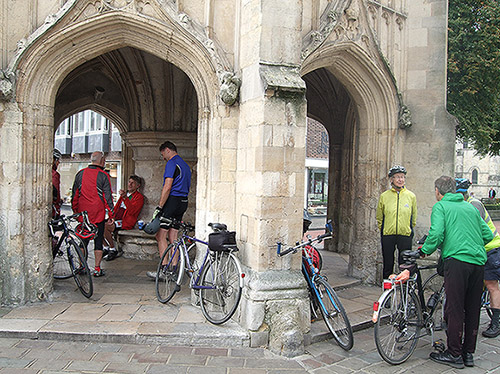 I had checked the tides beforehand so knowing we could avoid wet feet we headed out on lanes towards Bosham Hoe and then the lane round the harbor with the usual picturesque views.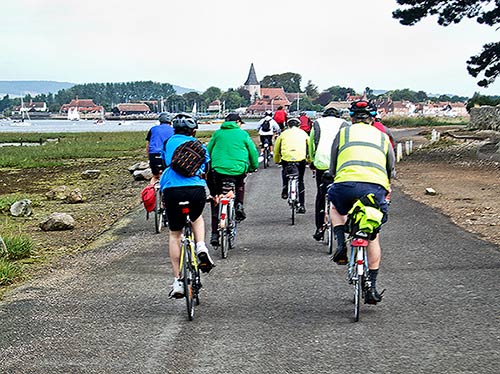 We settled in for a pleasant elevenses stop at the arcade cafe Bosham just as the sun came out. Some members were told off for taking a shortcut to the terrace via the fire escape door and repeatedly setting off alarms, oops.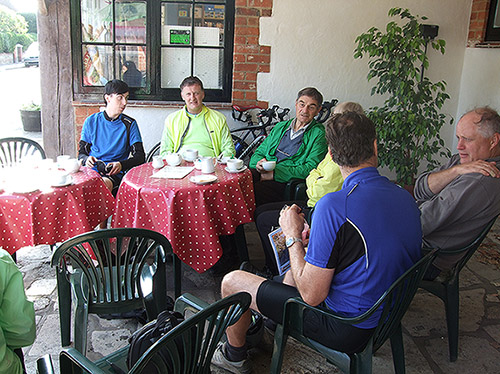 We continued on lanes north from Bosham and Sam resumed telling me about the numerous steel work jobs he had done as we passed relevant properties. We continued via West Ashling and then Watery Lane to Funtington. After a short climb and descent we headed along the valley road to West Marden for lunch at The Victoria.
My route back resulted in a few grumbles as we headed up the steep hill out of the village, ideal for straight after lunch! The compensation was the long descent first to Forestside and the down the long hill through the woods past Stansted House. Then it was the usual route via Westbourne and Woodmancote. We stopped for tea at Fishbourne Roman Palace Cafe.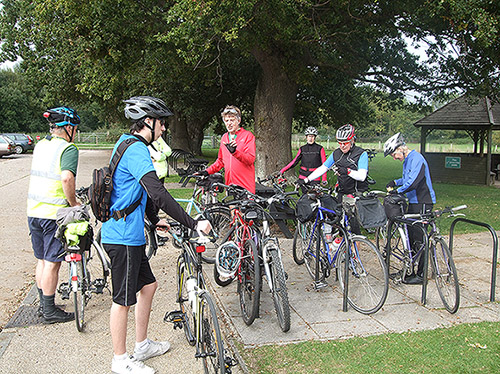 Mileage from and back to Chichester was 28. My mileage from Pagham was 40.
Last weekend I was away in London taking pictures during Open House weekend of properties open only the one weekend of the year. These included City Hall, Lloyds, The Foreign Office and Battersea Power Station. On the Sunday afternoon I went to see the final stage of the Tour of Britain with a 10 lap circuit from Whitehall to the Tower of London and back on the embankment to Westminster.
Below is a shot of City Hall on the South Bank neat Tower Bridge and it's amazing spiral staircase.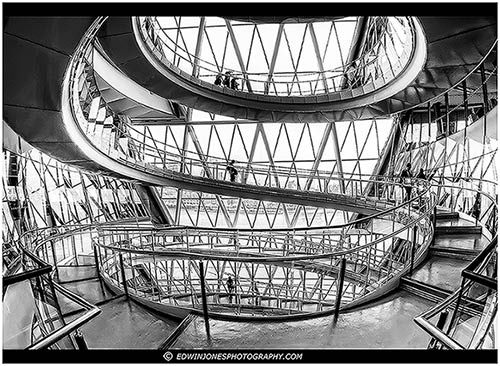 Below is a shot of Wiggo coming round the corner past Parliament and into Whitehall.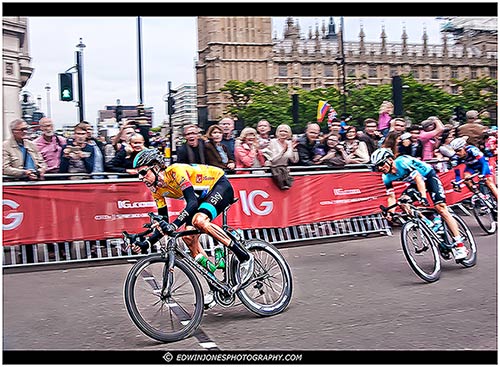 Edwin
Posted by RideLeader at 18:37 BST