Sunday 26 June. Lee on Solent Ride
I returned on Friday from 11 days in France including 7 days cycling in the Loire visiting Chateaux. Those taking part were myself, Peter, Alan and Liz. My digital SLR was taken along and with 1600 pictures taken the HDR pictures on the Blog are likely to feature Chateaux for a little while to come.
The first Chateaux visited was Cheverny about 8 miles south of the Loire. We stayed at a Chambre d'hote a few miles away for the first 2 nights so got to visit this one before the crowds arrived. This Chateaux is still privately owned and is the most luxuriantly furnished and decorated of all the Loire Chateaux.
The pictures are all HDR which is 3 pictures at different exposures combined. The first picture is an outside view looking up the front drive. It was taken with a tripod but these are forbidden inside so I changed the ISO, equivalent to film sensitivity up to 1000. It is usually 100.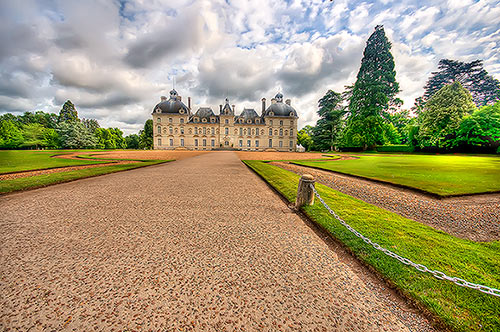 The picture below is the Kings Bedchamber.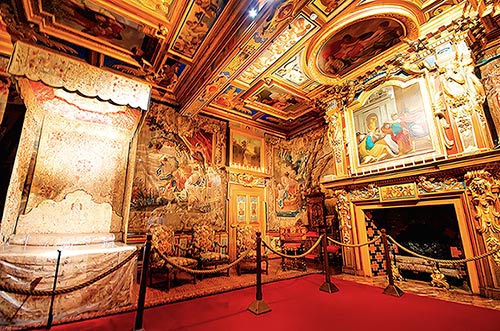 The picture below is the Grand Salon.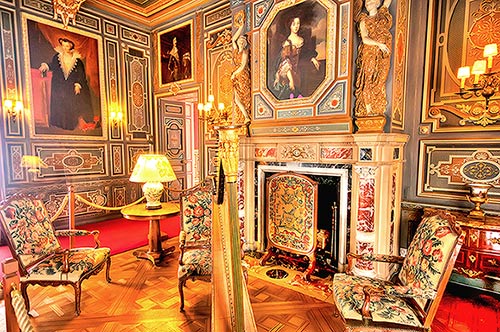 For today's ride I took over as Leader as Arthur was away. I was joined at the Cross by Sam, David Glue, Avryl, Jeff and Bea and Ray. There was a garden market going on in East Street. The weather started misty but cleared by lunchtime with temperatures reaching 25C.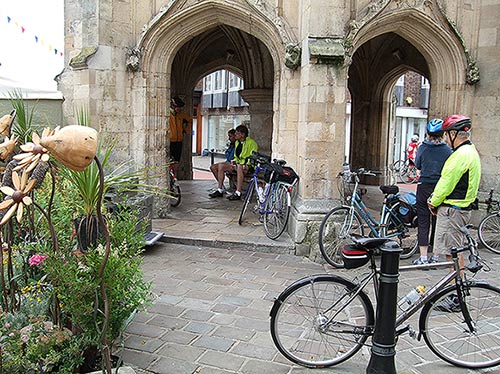 As the destination of Lee on Solent is a long way along the coast I took a route on the A259 using cyclepaths alongside and the Prinsted loop. We stopped for an early elevenses at The Greenhouse Cafe, Emsworth.
Then it was on to Hayling Island taking the lanes via Northney and West Town. We arrived at the ferry to Southsea just as was it getting ready to leave. They opened up quickly to let us on but Jeff, Bea and Sam were too late and were left behind on the Quay. As time was getting on I decided to cut the ride short and go to The Custom House Pub at Gun Wharf Quay. Mobiles came in useful to arrange to meet up there after the stranded trio caught the next ferry.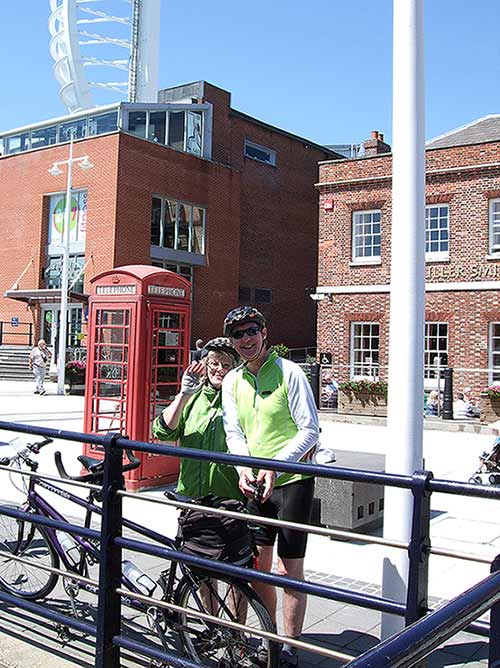 The return was on cycle routes up to Cosham and then across to Havant. We continued to Rowlands Castle for tea where I had my usual Apple Pie and Ice Cream to fuel up for the ride home.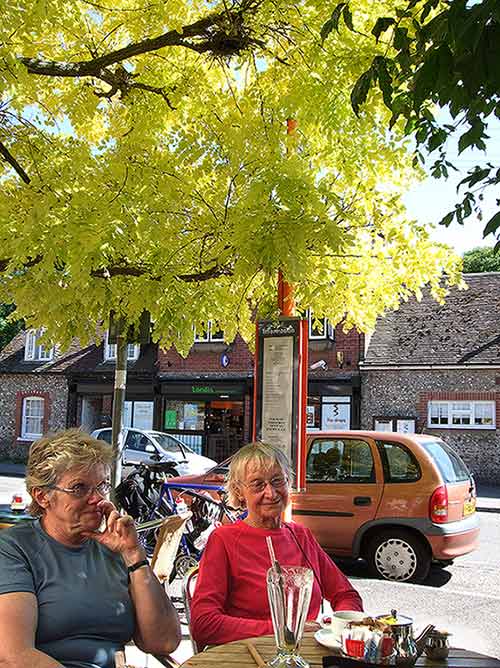 We returned on the South Coast Cycle Route via Westbourne.
Mileage from and back to Chichester was 46. My mileage was 57.
Edwin
Posted by RideLeader at 21:21 BST