Sunday 5th June. Ride to East Wittering
The weather today was hot with unbroken clear blue skies and temperatures up to 22C. On top of that there was a gentle NE tailwind to start the day swinging round to a southerly tailwind by the time we headed back, rare indeed and a perfect day for cycling.
The 100 mile ride had been cancelled and the substitute was a short ride to East Wittering. 4 of us met at Chichester Cross, myself, Harvey, Graeme and Terry.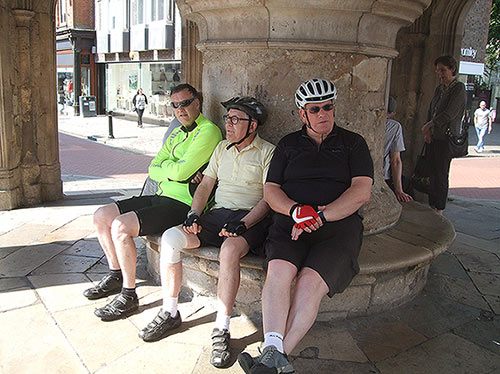 I was the leader and led the group first down part of Apuldram Lane before turning off onto the Salterns Way cyclepath. Then it was more of the Salterns Way across fields to Chichester Yacht Basin where we waited for numerous Yachts filling the Lock to head out into the calm waters of the Harbour. We then had a pleasant elevenses stop at the Boathouse Cafe overlooking the Harbour.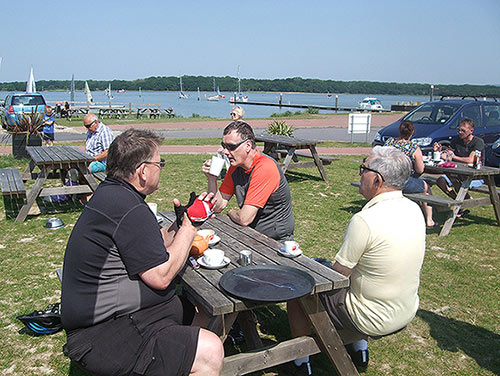 Then it was past the Yacht Club and over the Canal Lock gates.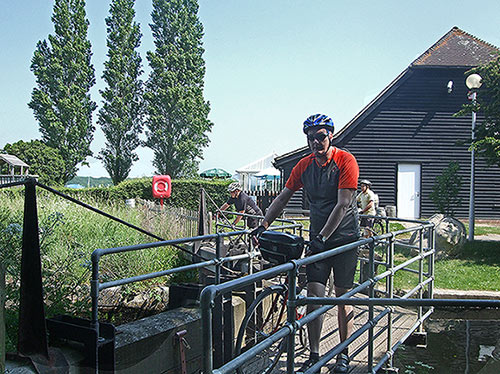 Next it was on via Birdham Pool and more of the Saltern's Way across fields to Shipton Green. Then it was a lane straight to East Wittering. Harvey and I had sandwiches on the seafront while the others opted for a Cafe.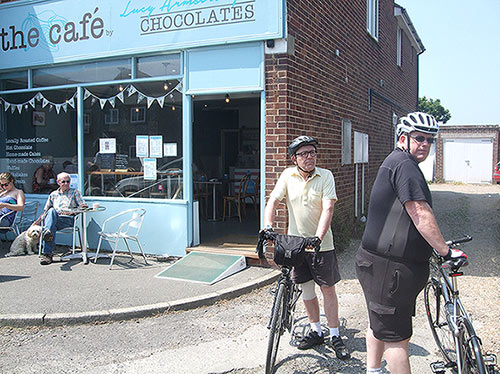 The return was on lanes via Earnley and Almodington. Then it was a lane across to Sidlesham. Harvey and Terry headed straight back from here. Graeme and I headed back on the Bill Way Cycleroute passing Pagham Harbour at Sidlesham unusually coinciding with maximum high tide.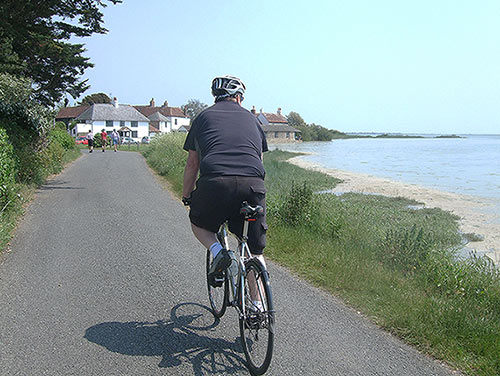 Mileage from and back to Chichester was about 23 miles. My mileage from Pagham was 27 miles. I was back before 2.00 so essentially a morning only ride
My latest picture to be processed was taken a few weeks ago of Chichester Cathedral Cloisters, 3 images combined for HDR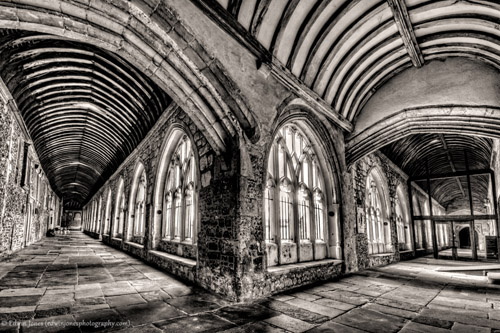 See a larger picture and more details at http://edwinjonesphotography.com/church_cathedral_hdr_photos/h709c1dd6#h709c1dd6
Edwin
Posted by RideLeader at 16:03 BST